Would Ronaldo play Europa?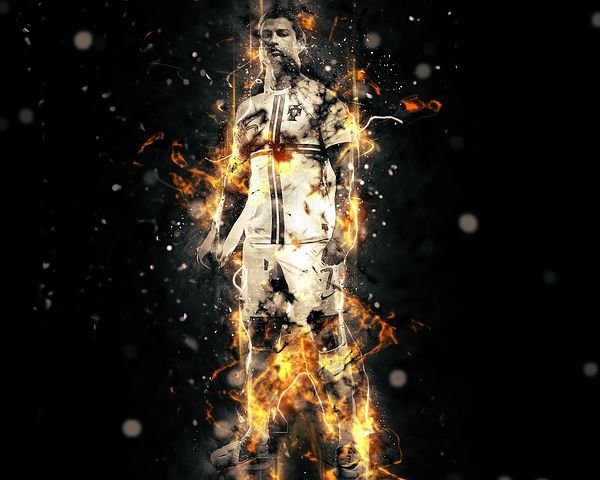 Pixabay
I personally have been wondering if Christiano Ronaldo would still stay in Manchester United despite the fact that they can't participate in Champions League, they would participate in Europa league only if they didn't loose more match in the remaining 3 premier league matches. The position Manchester United is presently, we can't just make decision that they would play Europa league because that's have just 3 points ahead West Ham united that follow them on the Premier league table.
Would a whole Christiano Ronaldo participate in Europa league? It's the question I've been asking myself but Ronaldo himself has talk, he said he would stay at Manchester United if the coach that would take over by the end if the season (Erik ten Hag) have interest in him and Erik ten Hag himself has said he has talked to Ronaldo, and Ronaldo would stay till next season. Erik ten Hag's statement mean so much if we if quoted well, he said till next season, he didn't say two seasons or three seasons. It means Erik ten Hag would give Ronaldo trial for the coming season and if he didn't have interest in him anymore, then he'll find his replacement.
If that's what Erik ten Hag mean, it's still not a bad thing, coaches do find replacement for the player that didn't perform as they expect. When Chelsea badly need striker, as Timo Werner dropped form unlike he played in Germany, they went for Romero Lukaku as Eling Haaland didn't come that season but Lukaku still didn't perform well as they expect him to and now the one I can call Chelsea striker is Kai havertz, but they say he's as a midfielder. I didn't doubt the fact that yes a midfielder because he can perform well at the role in attacking role.
So, if Erik ten Hag get another attacker that didn't perform well and Ronaldo is still available, he won't have choice than to go back to Ronaldo just like Thomas Tuchel go back using Kai Havertz as a striker later. But I doubt Ronaldo can stay if there's no changes in Manchester United team after he use one more season with the new coach. But is there a club that can pay Ronaldo the amount he earns at Manchester United even if he choose to leave than to stay? Maybe that's why he choose to stay.
---
---