The best coach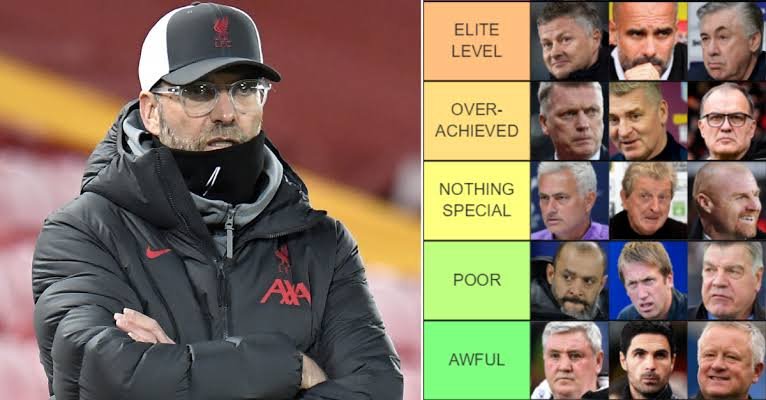 Licenseable
While Nominating the premier league coach of the season, they mentioned coaches but my two choices Eddie Howe the Current Newcastle United manager and Jorggen klopp the Liverpool manager. They both turn the clubs they managed around, Eddie Howe took Newcastle United work in January and made them escape relegation, they ended up in number 11 on the premier league table now but reason why I didn't take him as the best is because they Newcastle United new owners have signed some players for him, so he have materials more than the ex coach, if he use the same materials that the ex coach used, just like when Thomas Tuchel reached Chelsea, I would have consider him as best.
Jorggen klopp is a coach that always learn from his mistake, his defense line flopped last season because he practically had only Van Dijk but some have added, although it was hard for him last season but he survived the Europa, he qualified for Champions League by ending in number 4 and now he's at the last Final in Champions League. Although it's not part of what qualify him for the premier league best coach of the season but the voters would of course see his achievements. If not that he rested players in some match, I am very sure he would win this premier league cup this season but the fact that he have FA cup final and UEFA Champions League final ahead, he can't dare use all his players for premier league always.
If I have the chance to vote more than once, I would vote Jorggen klopp again and again because every year, he makes Liverpool better and better, maybe he would be the next Sir Alex Ferguson when he retired or probably have record more than Sir Alex Ferguson. It never happen in history of Ferguson that Manchester United qualify for Champions League twice back to back but Klopp did it. Jorggen klopp's second team even got 3 points for him and he is so much good at come backs, he know what to do when things aren't going right and when he fix it, it works and he won many matches in both Champions League and premier league. He has make history and if he is the one that was ahead as Manchester City was ahead, I am sure he would win the league. See how much he chased Manchester City till the last match.
---
---