Ronaldo snubs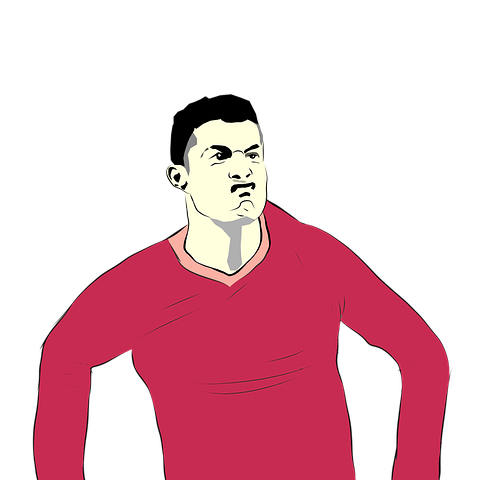 Christiano Ronaldo don't fake his relationship with people, if you offend him, he will let you know when you meet him and what he did to Garry Neville. He didn't greet only Garry Neville as he greet Luis Saha because they played together in Manchester United but Garry Nevile is expecting Ronaldo to greet him but he didn't. It is because Garry Neville said Manchester United are good without Christiano Ronaldo and Ronaldo made Garry Neville understand that what he said annoyed him so much and that is how he did to Yami Carragher some months ago. As an analyst, Yami Carragher and Garry Neville should expect that kind of things because they would always talk and their talk may not favour some people and the people would react.
It's just that the truth may be hard to say but Manchester United did well without Christiano Ronaldo and they are even so much better in this season that Ronaldo has always been on bench than last season that Ronaldo is the highest goalscorer of the club. The new coach bring discipline along when he's coming to Manchester United and it never let him down since he has made changes to the defense line and get a new winger for the club and I think that is what the club even need because things are working well for the club. As the club would play Europa League, no player want to play at the club, they chased Frenckie De Jong so much, with their possible but because Manchester United would play Europa league, he didn't respond to their call.
There are things that can't be forced, the fact that Christiano Ronaldo is now aged is something to be considered but he still want to play more matches in Europe and top clubs that is playing Champions League because that is how he can make more records but I doubt that he can make more records than the ones he has made when he was young but he can score more goals and the club that would give him more years contract now would be a club that didn't need the ball he plays, it's a club that he would benefit from through his huge salary and they would benefit from the endorsement that he would bring to the club and that is even what Chelsea want from him, not the ball that he plays anymore.
---
---