Pep's excuses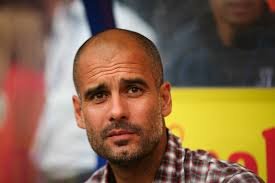 Licenseable
Guardiola was interviewed and claimed that almost all the England FA don't want Manchester City to win the premier league, he said they are in support of Liverpool but I wonder why he said that because no referee has ever blow against Manchester City this season, if even if they did, it can't be much, and if he claimed that some referee are against him, he should remember one or two of them are still in support of him. I could remember the second leg he played against Arsenal, where Stuart Attwell (the referee) awarded Martin Odegaard's tackle that didn't worth penalty, just for Manchester City to score and still gave Gabriel red that didn't worth it not up to two minutes to the penalty.
Kevin Friend and Simon long (the video assistance referee) were there with the system and they couldn't call his Stuart Attwell attention to his wrong decisions, they help Guardiola's side secure 3 points while Arsenal had chance to win that match despite the fact that Mikel Arteta was not around then, he was quarantined because he was tested positive for Covid 19. Maybe that is what made Stuart Attwell behaved the way he did that day. Pep should recall this huge favor even if he didn't remember some, so he shouldn't even make such complain that FA were not on his side because they have never been on anyone's side.
Guardiola still mentioned that Liverpool didn't have good record in the premier league but they have good record in UEFA competitions. Although the questions that they threw to him makes him say things like that but he should watch things he says. If I am permit to comment to what he said about Liverpool, I'll just let him know that it's good to win the records or Trophy 🏆 in the Europe as a whole than to have just domestic league record or Trophy. In so many ways, Liverpool is far good than Manchester City, even up till now. Guardiola is the one that's just making more records for Manchester City when it belong to the Arabs.
Not that I hate Pep, but I don't like the excuses he's giving for his failure. Football is game of luck, you can't always win
---
---