Pep's Best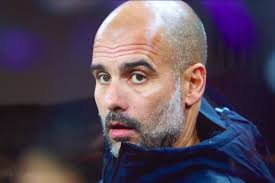 Licenseable
The Best of Pep Guardiola was his time at Barcelona, I doubt he can ever find that kind of best again because things have changed, all clubs have wise up, no club is ready to loose to a club again. Yes he won laliga and when he resigned, he joined Bayern Munich and that's where we should know what he's capable of as a coach. He won the German Bundesliga more than once which is fine but even after he left Germany, Bayern Munich has won more Bundesliga, so without him, Bayern Munich can win the Bundesliga. Even coach that didn't have record like Pep can win the league, we call it Bayern Munich Bundesliga now, not German bundesliga again.
Maybe Guardiola should have win another Champions League before leaving Barcelona, maybe he should not have resign because he was beaten by the club that is so small to his club. Anything can happen in football. Now that teams that aren't suppose to beat his team are now beating his team in England. The team he built with huge amount of money that he can't even pay despite the fact that he won the premier league. He built the team in order to win Champions League but he didn't later win it this season but I wish him good luck next season.
Pep Guardiola still want the team that has players like Iniesta, Messi and Xavi but he can never find it because no one can be like those legends and even if there are players like them, or even good more than them, then there are stoppers or I call them defensive midfielders like never before that would mark them and won't let them operate because football has changed, if you win any trophy now, it's not about how much you spend, it's a matter of luck and how good you are as a coach, most especially in England.
---
---