Owen criticize Akitson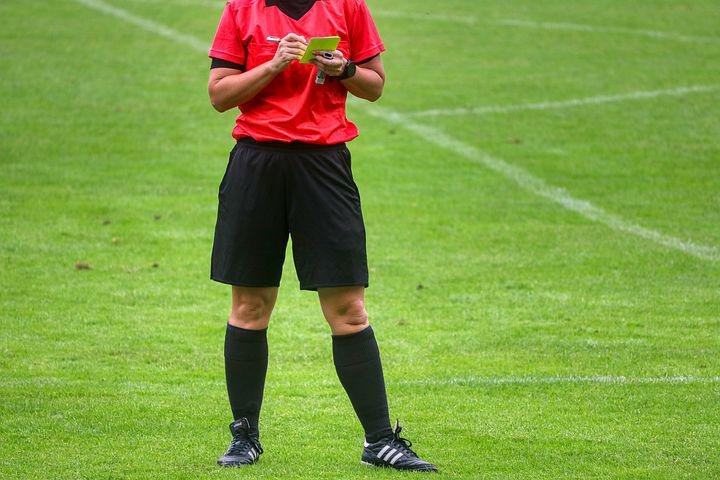 Source
Upon how much Martin Atkinson (Referee that officiate Southampton and Liverpool) tried so much yesterday, Micheal oven still criticize him that he didn't did well, he said he shouldn't let the Southampton's goal because there was contact, he meant Diego Jota was fowled and they collected the ball and score with the ball. Of course there was contact but there is no way that we can plan football or play football that we won't get to close to each other or have contact with each other. The contact with Jota is a minor thing that Martin Atkinson can't blow as a fowl and that is why he didn't disallow the goal.
But if the contact didn't lead to goal, there won't be complain or criticism at all, but the fact that the ball was played in between just two Southampton players and the Gomez and goalkeepers couldn't save it, Allison couldn't do anything, they didn't try save the ball like professional; Joel Matip or Vijk Van Dijk. That criticism is a minor thing as Liverpool won the match, but if Liverpool didn't win, both fans, coach and players would surely say what is worse than Micheal Owen's Critism. If Martin Atkinson were the one that officiate Tottenham Hotspur and Arsenal, it wouldn't be like that.
Martin Atkinson officiated in a way that he free them to play their best football, if you are not strong enough and you are contacted and fall, Martin Atkinson won't blow his whistle, this kind of referee are one that suppose to blow premier league, that kind of officiating would save much of the small clubs, if their defenders contacted any of the big team players, they fall and referee like Paul Thierny would blow penalty or free kick but most is against Arsenal and that is why FA bound him from officiating in ant Arsenal match.
Liverpool meant it this season, they want to win four cups at time and it was Allison Becker who saved Liverpool with the last minute goal he scored with his head which make them be in Top 4. As they made it to number 4 last season, they are now in Champions League final and still fighting with the premier league cup.
---
---