No replacement for him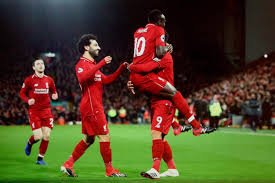 Licenseable
Obviously, Liverpool have replacement for Mohammed Salah, it's Luis Diaz. Diaz can play at the left and right wing that Salah and Mané plays at and play it successful, he's even a super substitute most times that Salah couldn't come up with a goal but Sadio Mané's replacement is the one I don't think they have find. Sadio Mané's presence on the pitch is a key even when he never play to score. Now that Mané plays at number 9, he is one of the strikers that plays with their teammates and he's working as a striker and the natural strikers are there watching him taking their place, they can't just be like him.
Sadio Mané can play at anywhere in the attacking row, he can play at both 11, left wing, 7, right wing and 9, striking row which he is currently playing now. Liverpool might have thing that they've find Mané and Salah's replacement which is Luis Diaz because Diaz can play in both wings but would Luis Diaz play the two wings at the same time and do the powerful work that Sadio Mané does at the striking row? Diaz isn't even a 90 minutes player, the best time he shines is when he come from the bench, he can't play the full 90 minutes complete, if he play in the first half, he would definitely come out in second half, he can't be as strong as Mané and Salah.
I think Jorggen klopp even prefer Salah gone than Mané because Mané is always in his first eleven, instead of substituting Mané he would rather change the position that Mané plays. If he want to bring Luis Diaz in and Mané plays at 7, Mané would then play at the striking row. So Liverpool saying they've find Mané's replacement is just a mind game. Even all the players that they are targeting are one way like zombie, they are not all wing players like Sadio Mané. Sadio Mané keeps getting better every blessed day under Jorggen klopp, so Jorggen klopp watching Mané gone would be another loss like he lost Philippe Coutinho years back.
---
---