Ingrate Salah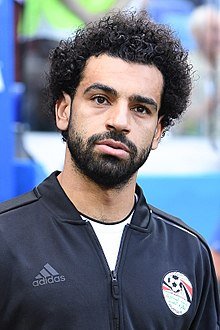 Source
As Ronaldo was spotted by Sir Alex Ferguson when he was in Sporting Lisbon, when Sporting played against Manchester United, same way José Morinho spotted Mohammed Salah in Basel, while Basel played against Chelsea but after bought, Salah was loaned out to Fiorentina and from Fiorentina to Roma and Roma later bought him in 2016 retain him and he played for them till 2017, and that's where he was spotted by Liverpool FC. Salah is a good player but if he's good enough, Chelsea won't buy him and still loan him out to two different clubs but it's in Liverpool that Salah gain recognition.
Salah should always be grateful to Jorggen klopp because klopp is the one that bring his glory out, he gave him playing time and made him proof himself, unlike Chelsea that isn't patient to give him time to show what he has. Salah has gain so much respect in Liverpool, he is the penalty taker, he even gain respect more than Sadio Mané that works for him due to what he know how to do best which is to score goals but that has ended in 2020/2021 season because he didn't really score much goals in the season that just ended, penalty he takes help him.
This same Salah that Liverpool help is the one threatening Liverpool that he would play for the rival club if Liverpool didn't give him four hundred thousand pounds in a week, he has forgotten that it is at Liverpool he won the awards he ever have in his life. Salah talk too much although, I wonder if he regret things he says but no matter how much he talks, he shouldn't talk shit to Liverpool. Now the fans has been telling Liverpool to sell him off so he won't go by free transfer next season. In this season, Salah played less than last season, so Liverpool giving him 400 may be a waste of money.
---
---