I think klopp is not lucky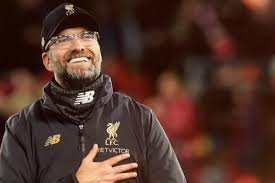 Licenseable
To me, Liverpool is still the best club in the world. They technically played final on the last match day, they won FA Cup and won Carabao cup and the only cup that remain in England is Premier league, they still fought with Manchester City to win it but Aston Villa fucked up. Rare clubs do what they did, they wouldn't have had enough respect if they win the championship league but Thibaot denied them. Even Manchester City that have many record signing didn't reach the 3 finals that they reached.
I really love the way Liverpool challenged Manchester City in this premier league that just ended, I like the fact that they sent them out of Carabao cup and meet Chelsea to win it. If Liverpool has get themselves in the beginning of the season like Manchester City get themselves, I am very sure that Manchester City won't win the league because Liverpool is ready to pack it all, both premier league, Champions League FA cup and Carabo cup but lucky is against them, Aston Villa's lost is just lucky against Liverpool and the Champions league alone goal is just luck against them.
Nevertheless, Jorggen klopp still deserve to be respected because it's rare for any coach to make it to that level with fatigue players, but despite how tired these players are, they didn't give up, most especially Sadio Mané that participate is almost all the matches that Liverpool played in this season. Even Mohammed Salah didn't have the number of Sadio's appearance in this season league. Klopp know how to mix up players to play with Sadio Mané as Mané has been converted to striker by Klopp now.
I think Klopp is even the unlucky one, he is good enough as a coach but when it comes to final, he loose. Think about it; Just only one point between Liverpool and Manchester City and Liverpool has already won, then in few minutes to the end of the match, Manchester City equalized. Klopp reached final when he was in Burrusia Dortmund once, this is the third time he would qualify for Champions League final at Liverpool but he only won it just once.
---
---