He once said he's a failure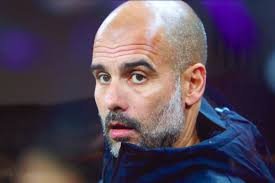 Licenseable
I'm not even surprised as Manchester City beat Newcastle United on weekend since Premier league is the only competition they are in presently, and the match they would play after they lost 3 to 5 goals aggregate to Real Madrid. That 5 goals that they are suppose to score against Real Madrid is the one they scored against Newcastle United. Hahaha, they scored Champions League goals in premier league. It's a big shame to Joseph Guardiola, I said it not because he failed to qualify for the Final but because he once said he is a failure if he didn't win Champions League for Manchester City.
If not that Manchester City recently gave Guardiola new contract, they should just sack him and hire good coach that would not spend their money and win just Premier league for them since what they need is Champions League. In five seasons now, Guardiola has won four Premier League, he qualified for Champions League final once and that was when two English clubs met in both Champions League and Europa league Final. But despite how much he spent the Arab's money, he still never been able to beat Liverpool when they meet at crucial stages.
Ever since Guardiola left Spain, he hasn't been able to win Champions League, even when he coached Bayern Munich at Germany, the highest thing he won was German Bundesliga and that's all. Even that German Bundesliga isn't German Bundesliga again, it is Bayern Munich Bundesliga because they have been the one winning it for years and the one that win it most. I don't they won't be the one to win it again next season because Burussia Dortmund that suppose to compete with them don't have the material to do that, even Eling Haaland (World rating striker) would surely leave the club at the end of this season.
Back to Pep Guardiola matter, I could remember that he resigned from Barcelona that year just because he couldn't beat Chelsea, but now he has been meeting with clubs that that are even worst than Chelsea's position back then in premier league and they are able to beat him when he meet with them. Although Chelsea frustrated him that year, he didn't believe that they could did what they did then and it's all because of the best interim coach; Di-Mateo. If you want to frustrate Guardiola, just play defensive game with him.
---
---