Give Mané more money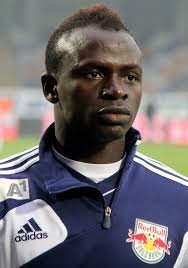 Licenseable
Working hard and earning little is the story of Sadio Mané at Liverpool FC. If they can't add to his money, they should then let him go to Bayern Munich where they are set to pay him huge amount of money. Even those that didn't work half of the work Sadio Mané work at Liverpool earn higher than Mané and if Liverpool claim that they give him match bonus, it's not new and it's right for him to collect as the highest paid player in the world even collect match bonus, this will make players will to always keep fit in order to play in all matches.
Even Keita earn higher than Mané despite the fact that keita is always on bench, if he start match, he won't finish the match, so if all the minutes he use on the pitch is calculated, it may equal to the half of the minutes Sadio Mané spent on the pitch. Even Mohammed Salah that is collecting the highest amount among Liverpool players ain't doing the kind of work that Sadio Mané is doing for Jorggen klopp, yet they didn't even try to add to his money. Now Mohammed Salah that's collecting 200 thousand pounds in a week is demanding at least 400 thousand pounds in a week despite that he's not doing work Mané does.
If Liverpool can't add to Mané's money, they better find replacement for him because he may leave the club this summer as Bayern Munich has been offering him the amount that is higher than the little he earn at Liverpool FC. But I doubt Liverpool can find Sadio Mané's replacement. Adding to Mané money would be advantages to the people in Bambali (his home town) because he is their sponsor over. Even if he didn't add to the amount he's giving the family members in Banbali, at least he would have something to spend when he retired as a professional footballer.
---
---