Captain coach and coach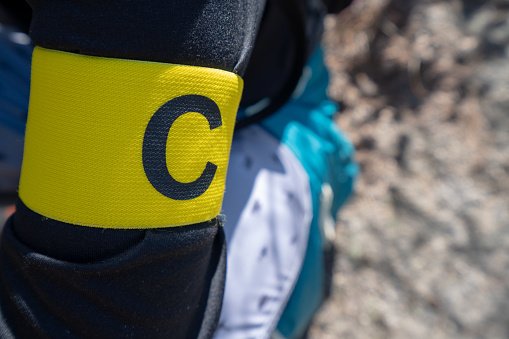 Pixabay
To me, Ole Gunner Solskjear contributed in the Manchester United unsuccessful in his time, and he did it by giving captain band to the one that didn't worth it. When Harry Maguire was given the caption band, he didn't really play anything special, but when there is likeness, there is everything. Ole Gunner Solskjear gave the captain band to the one that he like, he gave it Harry Maguire because he like him, not because he is playing or played anything that is special then and ever since he have the captain band, he keep getting worst. I am sure if Ole Gunner Solskjear is in position to collect the captain band from him after he leave the club, he would take it from him because that would surely be one of his regret now.
The trait of a leader would be in anyone that is called to lead but Harry Maguire lack this trait. Maguire can't blame the of his teammates on himself. I remember when Diogo Dalot had overlapped, and it resulted to goal, after match, Captain Maguire was interviewed and asked that why didn't he cover for Dalot, he replied that it's not his work and he can't cover for him. I was shocked when I read news, it is as if the he was forced to be the captain, if at all you can't cover for him, as a captain, you should not reply with such statement, that's not a trait of a leader.
Ralf Ragnick and Harry Maguire aren't different, they both have no leadersship trait, Ralf always have someone to blame for any match lost, which is not a characteristic of a leader, he even blamed Christiano Ronaldo whenever Ronaldo fail to score, which is not fair at all, that's not now good leaders do, this kind of character dismantles, it doesn't add value or bring solution, their attitudes would never bring encouragement to the rest players. If Manchester United had given Ralf Ragnick long term contract, they would have been regretting by now, but they are wise to give him interim contract and get to see what he's up to.
As Ralf Ragnick as Harry Maguire, if Ralf ia still there till next season, together, they would ruin Manchester United. I still wonder why the new coach didn't list Maguire among the players he said they should find another club, it's not as if he's special in that club, he give his teammates injury, plays like a robot 🤖 that uses voice command. But as he's not listed among the ones that will leave, I doubt that he will be in the first eleven men again. Maybe he'll be playing Carabao cup.
---
---