Solana Got flipped by XRP, Due To It's Network Blockchain Downtime.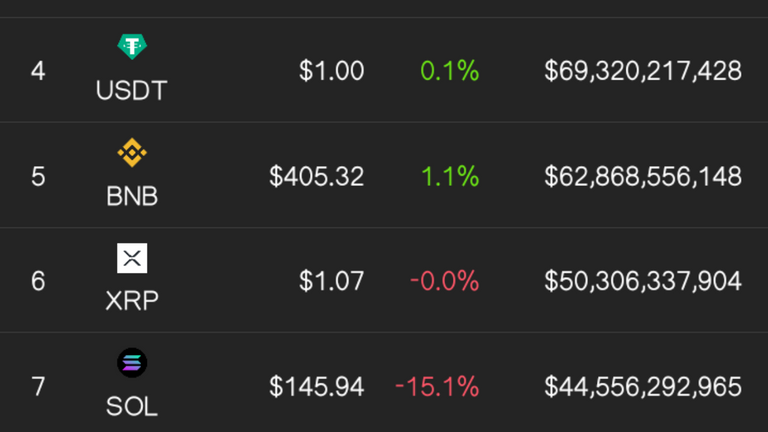 Source
Less than a week ago Solana flipped XRP, to be ranked No.6 due to Market Cap Value after hit a new ATH at 216, but has dropped 36% since then.
XRP flipped Solana as it's Market Cap Value dropped $14billion, from $58billion six(6) days to $44billion today on CoinGecko, it dropped -15.1% today due to the network being offline, after over Eleven hours of downtime now.
Solana node operators are coordinating a "restart" of the high-speed blockchain Tuesday in an attempt to bring the stuttering network back online.
Source
"The validator community elected to coordinate a restart of the network" and is preparing a "new release" that will right the frozen blockchain, according to an afternoon tweet from the Solana Foundation.
Source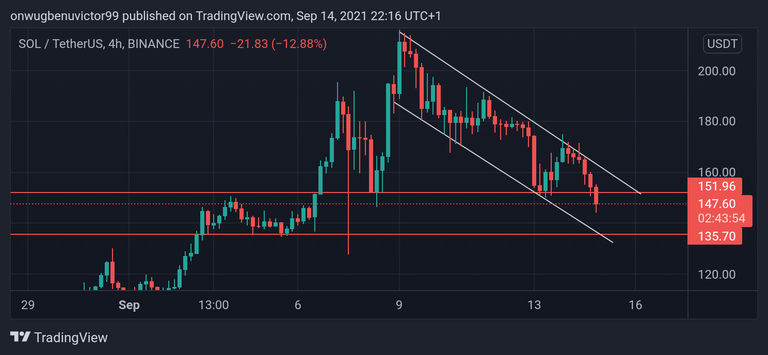 Source
Solana is currently in a descending channel right now, hopefully when their network comes back online it will break the descending channel to continue it's bullish trend.
XRP is currently $6billion higher the Solana in Market Cap Value. Do you think Solana will drop forward?.
Posted Using LeoFinance Beta
---
---