Solana back online, after half a day downtime.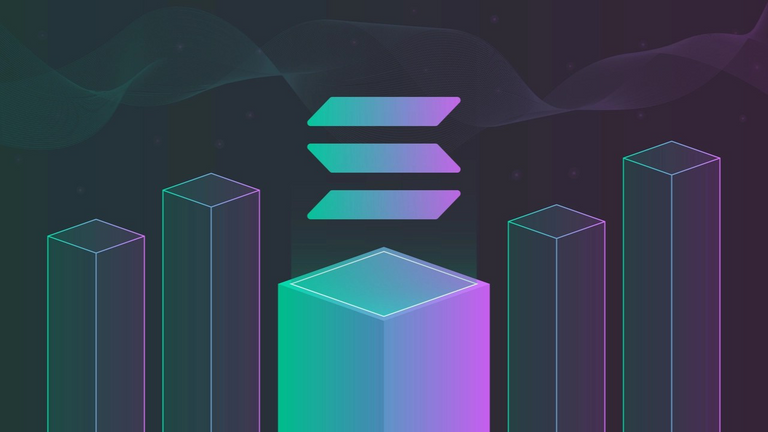 source
Currently Solana is back online now, after been offline for 11hours, during the downtime, Solana lost 14billion in Market Cap Value, and got flipped by XRP.
Solana price drop 15%, and fell to $142.55 the rose 16.64% to $166.5, just this morning Solana has gained $4billion since it came back online.
After 11hours of the Solana network Blockchain downtime, the engineers were able to fix the network issues.
According to the Solana Status account on Twitter, Solana's downtime has been attributed to a flood of transactions sent from bots, with as many as 400,000 transactions per second. That apparently caused the network to begin forking into different paths, which overwhelmed the memory of some nodes and caused them to shut down.
Source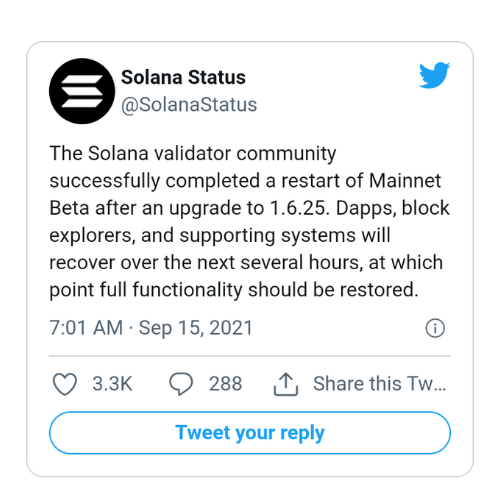 Source
This morning Solana took to twitter page to announce that they're fully back online and their network issues has been fixed.
Posted Using LeoFinance Beta
---
---