Looking Back/ Look Forward #ccc 2.19 by @wakeupkitty
Good morning Steemians and to my @team-ccc!
Living with my employer's family for more than two decade, I knew almost everything about their life. They shared it to me as well. Even secrets, they shared it to me. They also listened my words and advices. Our company is something that I never found in my own home.
The thing I want to look back is about the car they had. I thought it was Cressida from Toyota company and it took almost 1 decade. There was accident happened before. Then they bought Pajero, l thought it was from Mitsubishi company. There was no accident happened.
Because the two sons was started on their college, it was a time they bought two Camry from Toyota company, one white and one sky blue.
Now the boys became Engineer and one teacher. Last year the sky blue Toyota with the Engineer got an accident. Thanks God, the boy was safe and it covered by the insurance. The car now on condition.
Their father had just retired last year 2018 from his job and my lady boss gave her a gift. It was a white Nissan. My boss was tearful. I remember that day, madam invited him in the balcony making a prank. Then my boss surprised the white Nissan just arrived.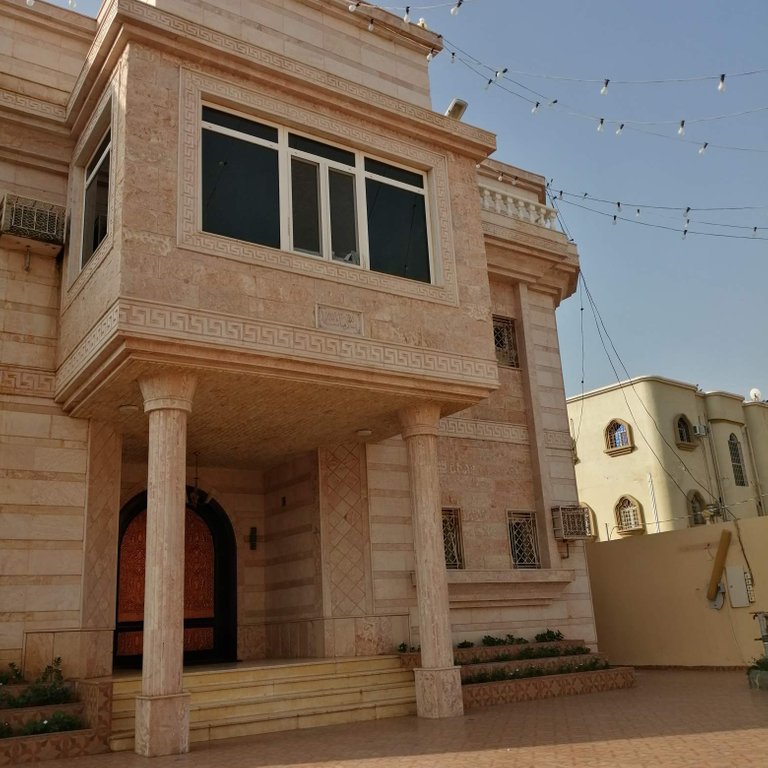 This tinted wintow over looking down outside, they were both standing and peeping when one of the member of the family opened the gate switch on.
But, those were the happy moment we shared, we had a small party inside she whole member of the family.
Suddenly, yesterday my boss went to the city driving the Nissan unfortunately, one car from the left didn't stop and bumped the car of my boss causes to rolled 3 times to the ground. They said my boss collapsed but turned safe and sound so well.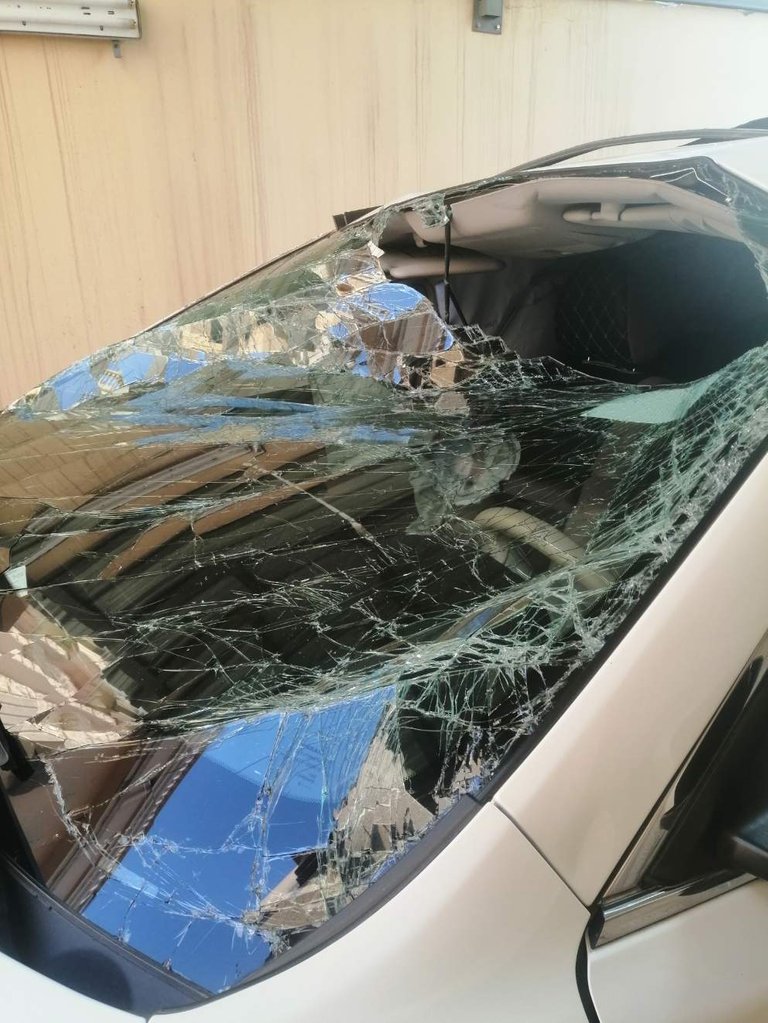 This is the car.. Thanks God, my boss is safe and no damage to himself but a little wound in his thumb.
What I am looking forward is to remind them to be careful and for myself, I should be ready whatever happened. No body knows in every tick of the clock, it may takes away our borrowed life. No one could predict and no one will be harm too much, when we are ready all the time.
So my fellow Steemians, take extra care when driving. It will less damage if we mind it in the first place. Drive moderately and don't race on the road like you you are looking for your instant death. Yes, it could not be avoided but at lease you are in the right path.
This is my entry for @wakeupkitty initiative.
Note:
This is an Invitation to join #ccc for Guaranteed 👍= 👍 Daily Income 💵 = 💵 and Payout 💸 = 💸 for Newbies (2.0) 🐟 🐟 🐜 = 🐜 🐛 = 🐛 in #ccc 👣 = 👣 and Follow 👣 = 👣 the Honor Code 🏅= 🏅 - the Creed (Conditions and Limits Inside)
AND
the latest update <<< please click to read.`
I would like to invite everyone to join mhttps://steemit.com/@team-ccce in @team-ccc, @atongis contest @zephalexia's upgaged, @ecotrain @mrnightmare89's riddle, @tggr's snapfeed @travelcontest by @lightcaptured, @axeman @worldcapture 's peoplephotography and @melinda010100 shadowphoto
STEEM ON #NEWSTEEM
IT'S ME,
@olivia08

Gif credit to @gerber and @plankton.token
---
---