They Didn't Disappoint.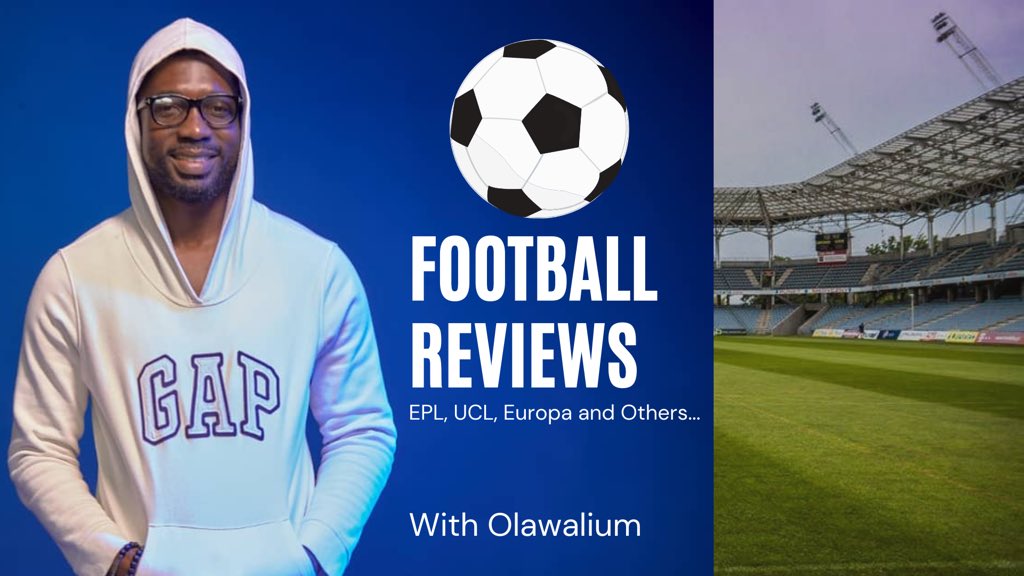 ---
Manchester City hosted Liverpool and it was the much talk of the town even before they kicked the ball. It's understandable because of what's at stake between the two of them. If Manchester City wins, they would go 4 points ahead and if Liverpool wins, they would go 2 points ahead on the log. Both teams knew the importance of the game and they lived up to the hype. Both teams didn't disappoint.
Liverpool had a shaky start in the first half and then recovered so well for the second half. Kevin De Bruyne and Gabriel Jesus gave City the 2 goals on the day while Jota and Mane did the same for Liverpool. This game kept me on the edge of my seat throughout because it wasn't a one-sided affair but a game that wasn't only balanced on paper but also with actions.
I know a lot of people said it was a title decider but I didn't see it that way. Yes, it would tilt the title in favour of whoever wins but knowing the Premier League, I knew they might still lose to lesser teams even if one of them managed to win this game. I already predicted Manchester City to win by 2-1 but just a few minutes before the game started, I sensed it would end up as a draw but I couldn't determine the scoreline.
The overthinking Pep Guardiola threw Gabriel Jesus in attack where I am sure Jurgen Klopp would be thinking Pep would use a false 9 as usual. It paid off for Gabriel Jesus because he got on the score sheet but I am not sure he did himself any favours after he acted selfishly on 2 occasions where he could have easily passed to have his teammates score the ball but I feel he was acting as a typical striker that he is. He felt he should be the one to get the goals but his decisions failed him this time around.
I would not want to take away from him the beautifully executed goal that saw him beat the offside trap and cleverly outwitted Alexander Arnold. He guided the ball into the back of the net but City should have scored even more goals. City wasted quite a lot of chances and had a lot of chances too. Mahrez would have won it late at the end of the game but his finishing let him down and his effort went over the bar. City had a goal disallowed for offside after Sterling scored against his former side.
Liverpool were not out of touch either and it takes a team with the mental strength to recover after going behind twice. City are the only team never to have lost a game since May last year, from a winning position so it took a resilient character from Liverpool to get back into the game and not feel fazed by Manchester City. They started the second half so well and that played into Liverpool's favour when Sadio Mane scored just after the second half had barely started. It deflated Manchester City a bit and they started playing with caution with several back passes.
It was a good game for Jota who scored after being drafted to start the game. His alertness in front of the goal was key and this made Jurgen Klopp start him. He justified that by scoring with his instinctive nature to draw the game level to 1-1 then. Sterling came short in the game as well as most of the balls to him were either too long for him or he came short of connecting with the ball.
How can we talk about this game and not mention the brilliance of Kevin De Bruyne? This guy played his heart out and got the first goal for his team. He orchestrated so many attacks and played to perfection. He would have gotten a double had Gabriel Jesus opted to pass to him instead of trying to score at the near post.
The title hasn't been decided and won't be decided anytime soon because I feel this would go down to the end of the season. One of these two would drop points along the way and it might be a high profile match or even against lesser opponents but the thing is, the title isn't done yet and this uncertainty is what keeps us on the edge. Manchester City would be hoping Liverpool's opponents would do them a favour and vice versa too but one thing is, the game lived up to the hype and the title race is not over yet.
---
Thank you for your time.
---
My pen doesn't bleed, it speaks, with speed and ease.
Still me,
My tongue is like the pen of a ready writer.
Olawalium; (Love's chemical content, in human form). Take a dose today: doctor's order.
---
---