How Is This An Improvement?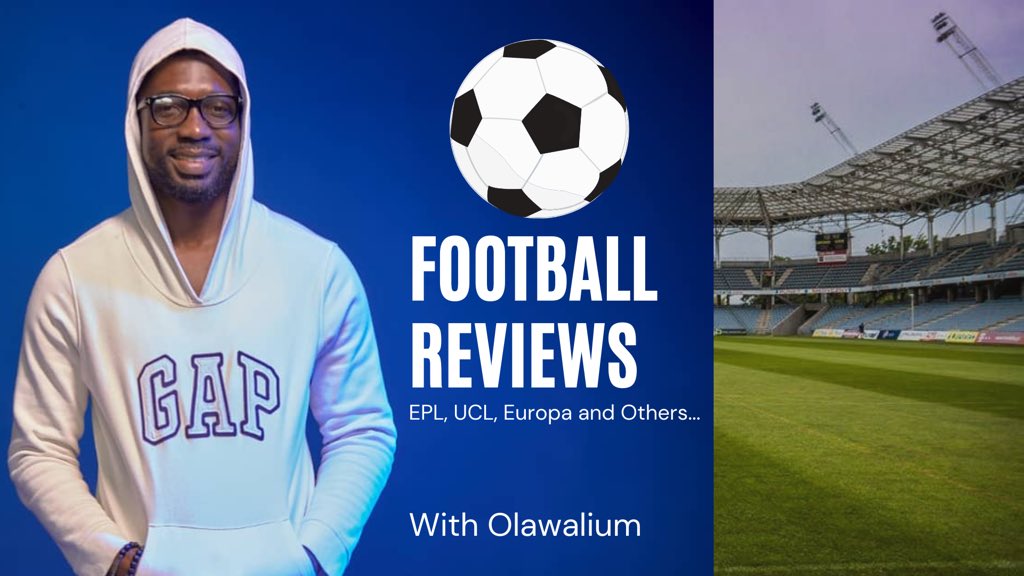 ---
A lot of people were raving after Manchester United got a draw against Chelsea but I wasn't impressed. I understand that after losing 4 games on a trot, most people would welcome at least this draw but then, what purpose does this draw serve? Does it serve the objective of being mathematically available for the top 4 spots? Absolutely not... This is why I can't and won't understand why this is an improvement.
I don't want to be all critical and I have to be objective. The only thing I can say regarding the performance which is a positive is the fact that Manchester United responded quickly after Chelsea got the lead through Alone with a sumptuous volley. Ronaldo responded in like fashion with his sumptuous volley as well which made the game end 1-1.
If Manchester United had waited longer before reacting to that goal, Chelsea might have won that game and their reaction after staring at another defeat in the face was the only positive I can pick from this game because they played terribly. Alex Telles was terrible and Rashford didn't even cover up for him. Rashford was a terrible choice on that side of the pitch because he won't cover anything and he lacked the confidence to even go forward. I would have preferred Sancho there or someone else.
Chelsea utilized that side of the pitch because of how terrible the combination between Telles and Rashford was. Chelsea exploited that side but they also failed to make any meaningful thing out of it. I understand that Chelsea looked tired and their results before now show a team that is struggling and can't wait for the season to be over after back to back heavyweight matches but let's be honest, Chelsea has nothing else to play for and Manchester United has everything to play for and still bottled it.
Chelsea were unlucky not to win the game at halftime because they had a lot of chances but they didn't take them. This is why I said I wasn't impressed with Manchester United because if they played like that against Arsenal, Manchester City or Liverpool, that first half alone would have been 3-0 or 4-0 but tired and boring Chelsea couldn't punish this terrible Manchester United side.
Let me just put this to bed once and for all for those who think Ronaldo is the problem. Manchester United have always had older players that would help with experience over the years. We had it with the longevity of Giggs and Scholes... They will always come in and change the game because Ronaldo is a starter every time they think he is short-changing the team. How can that be when he is not only the highest goal scorer for this average team this season, he is the one that bails them out whenever they are in trouble.
He doesn't have the legs again, yes, but he has the legs to score, run and position himself for half chances. He has never been the type to chase the ball around but I noticed those criticisms got to him too and for over 5 games now, I noticed he has been marking and closing down opponents. He got his 17th league goal of the season and scored his first-ever Premier League goal against Chelsea. As old as he is, he is making history and that begs the question of what others are doing?
All I can see are lazy players who can't even run, press, understand basic positioning and even read the game. It's shocking because I don't even think they know what they are doing. It's shameful because they are not even fighting to show the fans that they are sad to be in this position. Three games to the end of the season and their season is already over like a team that has been condemned to relegation.
Their performance against Chelsea wasn't an improvement because Chelsea also played terribly even though they had more chances. Lukaku came in and I can't even understand what he did in the game since he was just a passerby. Manchester United always allow opponents enough space and they hardly close down on time which was what worked together for Chelsea that made Alonso blast home the first goal.
The season is over for Manchester United even before they finished playing all their games and no one can say they don't deserve to be in this position, especially with how terrible they have played this season. We can only hope next season would bring in some luck for everyone connected with the club next season since Erik Ten Hag would be taking the reigns.
---
Thank you for your time.
---
My pen doesn't bleed, it speaks, with speed and ease.
Still me,
My tongue is like the pen of a ready writer.
Olawalium; (Love's chemical content, in human form). Take a dose today: doctor's order.
---
---