Covenant Relationships.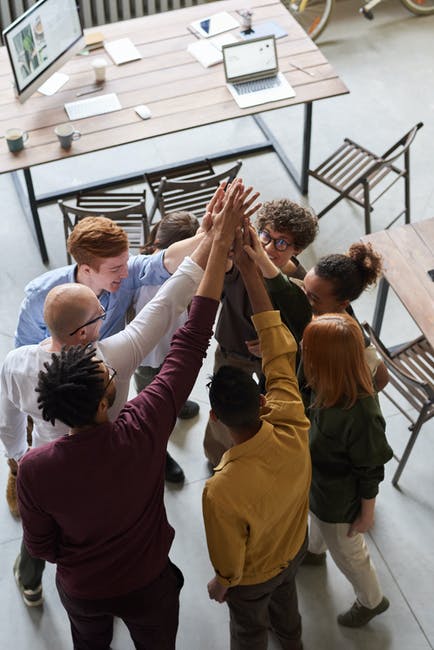 [Source]
---
Ruth 1:16
But Ruth said, Do not urge me to leave you or to turn back from following you; for where you go, I will go, and where you lodge, I will lodge. Your people will be my people, and your GOD, my GOD. Where you die, I will die, and there I will be buried. May the Lord do the same to me [as He has done to you], and more also, if anything but death separates me from you."
There are diverse kinds of relationships in our lives ranging from filial to marital, to friendly to platonic and so many different others, and these relationships all have their places and impact in and on our lives but covenant relationships are very important to our fulfillment of destiny and purpose.
These are the people that GOD has placed in our lives by divine covenant and connection, individuals whose presence and influence we cannot afford to break away from because they are our destiny bridges, some of them are our spiritual parents, mentors and oversights. They are people that can only be recognized and discovered by discernment which is why sensitivity to the Holy Spirit is a key factor in our lives as believers.
Three times Elisha was asked by his spiritual Father and prophet Elijah to go back from following him. Elisha could have taken it as an instruction and obeyed but he was discerning enough to differentiate between an instruction and an examination. He knew his relationship with Elijah was not one to go back on so he stayed true and through. It is important for us to identify and stay true to our covenant relationships because they represent our covenant possibilities.
For Ruth, her affiliation to her mother in law made all the difference for her even when she was told several times to leave. The other one left but she stayed and that was how she met Boaz in the field she was gleaning. There are people that has been placed strategically for us who would steer us to our desired place of success.
Most people don't stay true to them, most people lose these people or even take for granted these people which makes it impossible for them to have any significant impact. We can't do away with these people. For Esther, it was Mordecai, for Ruth it was her mother in law and Boaz...
You have to discern in your spirit who these people are in your life's journey so you can know those to hold on to and those to let go off. Until Lot left Abraham, he wasn't able to grow as much as God wanted him to. There are some people that would halt your life's process and there are those that would fast track things for you but you have to search your spirit to know those who are destined for you.
---
Thank you for your time.
---
My pen doesn't bleed, it speaks, with speed and ease.
Still me,
My tongue is like the pen of a ready writer.
Olawalium; (Love's chemical content, in human form). Take a dose today: doctor's order.
---
---