#marketfriday payed visit to a new restaurant in my area 🍝🍧🍺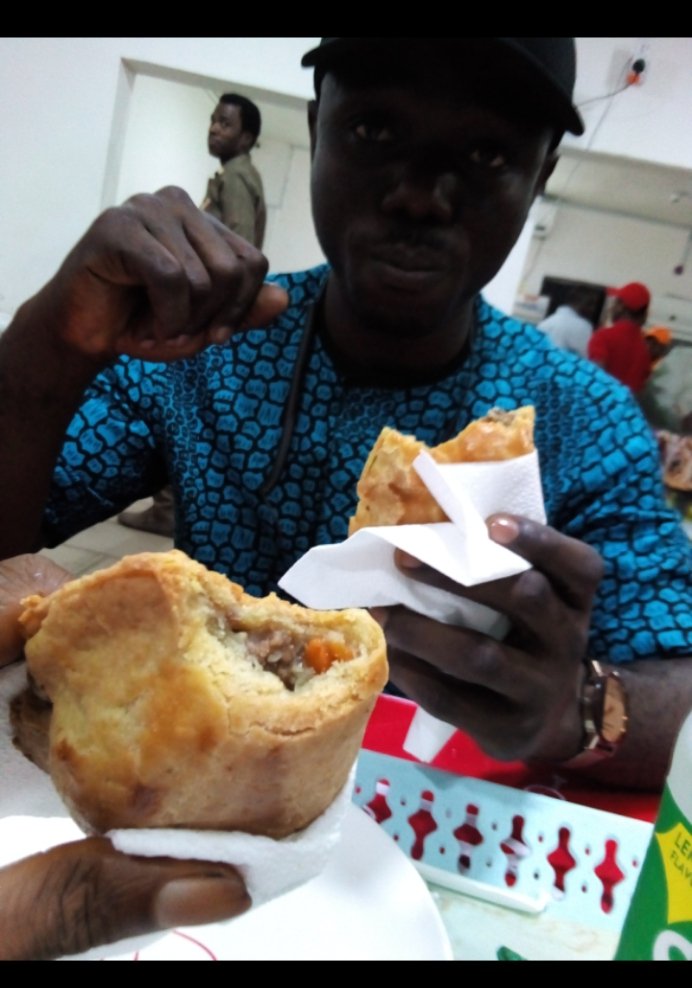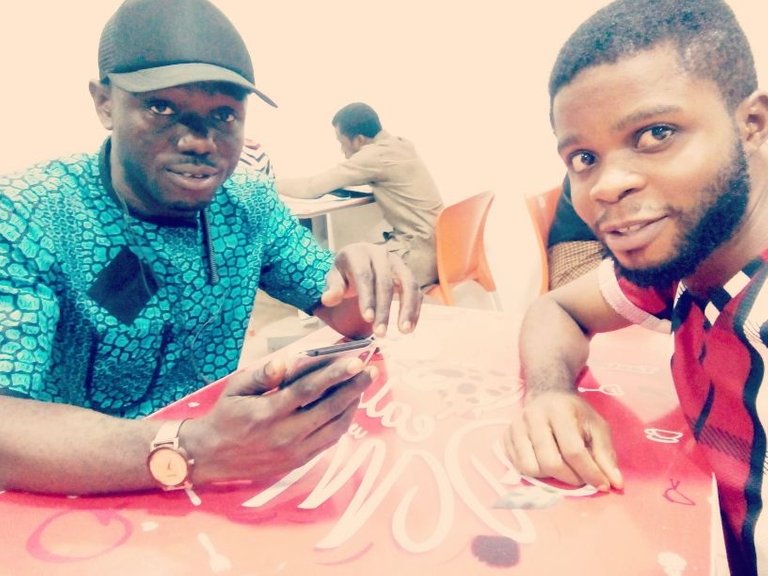 Hello friends from the marketfriday community let me share this with you the experience I had on my first visit to the newly opened restaurant in my area, it's just been open last week I and my friend paid a visit, the first day I went there I already liked it a lot it small not big as others but it unique in all they do, they have got tasty foods🥰.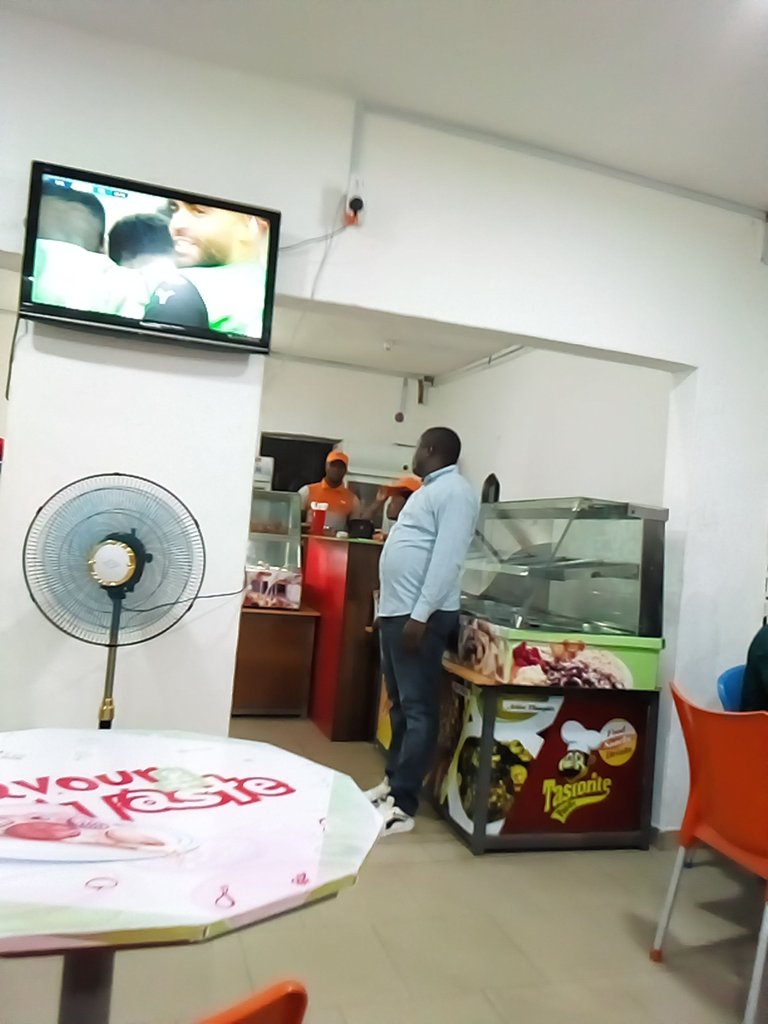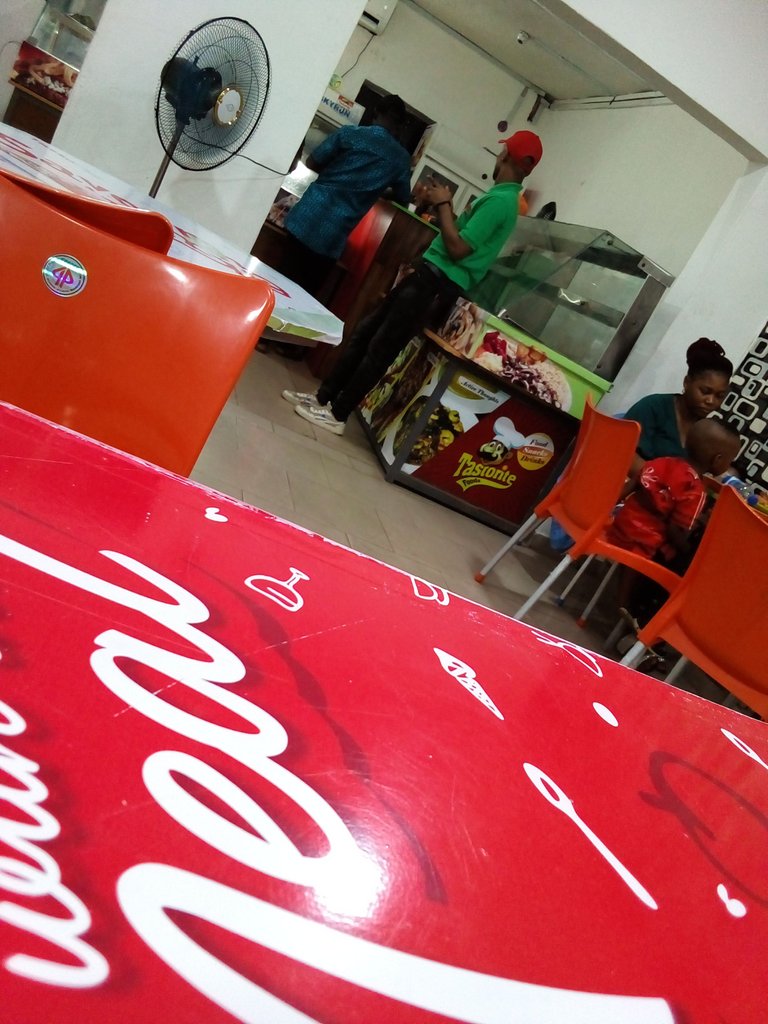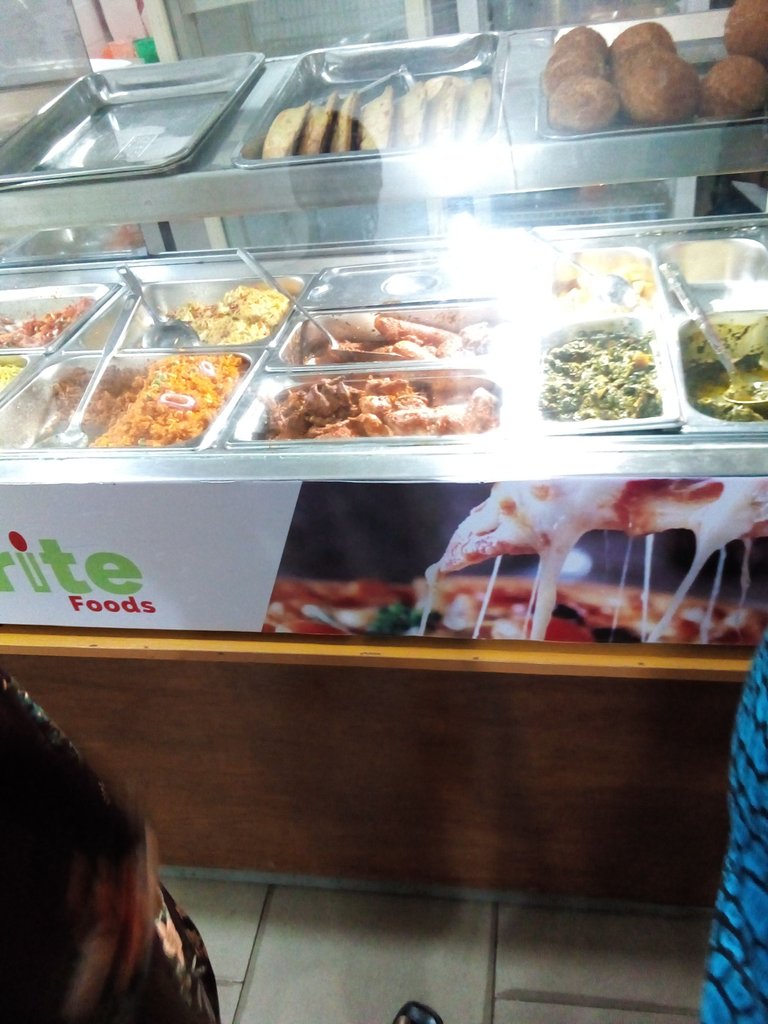 You know what? When we got there we were welcome very nicely, the waiters with smiles on their faces, it made me Bagan to blush when a female waiter approached me and asked what we will love to have, she looked directly at me smiling then asked, sirs welcome please what will you love to take. I began blushing she was too kind and sounds romantic 🤔🤣 that was what also make me love the place.
I hope such services won't stop, because others started like that but if you go now everyone one his or her own, no welcoming of customers again 😃, another thing that made me love the place was the interior decor, it was well painted and covered with fine wallpapers. Fully airconditioned, neat, and exclusively furnished.
But I was disappointed when I went looking for the rest room, i was told it still under construction, what? So why the hell was it open, they should have waited for everything to be okay before opening the place, so I had to hold myself till when I reached home. I forgive them why because of how they attended to me, they pleaded that it was still under renovation and offered to take me somewhere else close to the restaurant, I told them to save the stress.
I won't stop writing if I don't say this, their food was delicious I ate and promised to visit them again and again🤣, you know they is a saying that a place to a man's heart is food so in another way for them to attract customers they should have good food to offer. I score them 100 percent in that area.
Another thing that will make me not to visit often is prices of food and drinks. Me thinking things here will be cheap because of the size of the restaurant it was a big no!! Infact it even double the price, but if you asked or complain the reply will be, the country's boarder is closed for goods to flow into the country, now how has that got to do with price of food in the country?🤷🤷
I bought two bottle of Sprite for two hundred and fifty naira each approximately $0.62 USD. Well you may say it's not that big but over here that lot of money you know, just for a bottle of Coca-Cola drink 🤣, and I bought or we bought meat-pie three hundred naira each which in dollar is $0.74.
But I enjoyed myself, I should give you the address to the place incase you want to visit or you arrive Nigeria in akwa-ibom state and looking for a nice decent restaurant to eat, the place is called Tasto-rite. The name also caught my attention when I saw the name I was like, what in God's name is this place? It can be located in only one place in the state, at 125 Abak Road opposite the state Secretariat.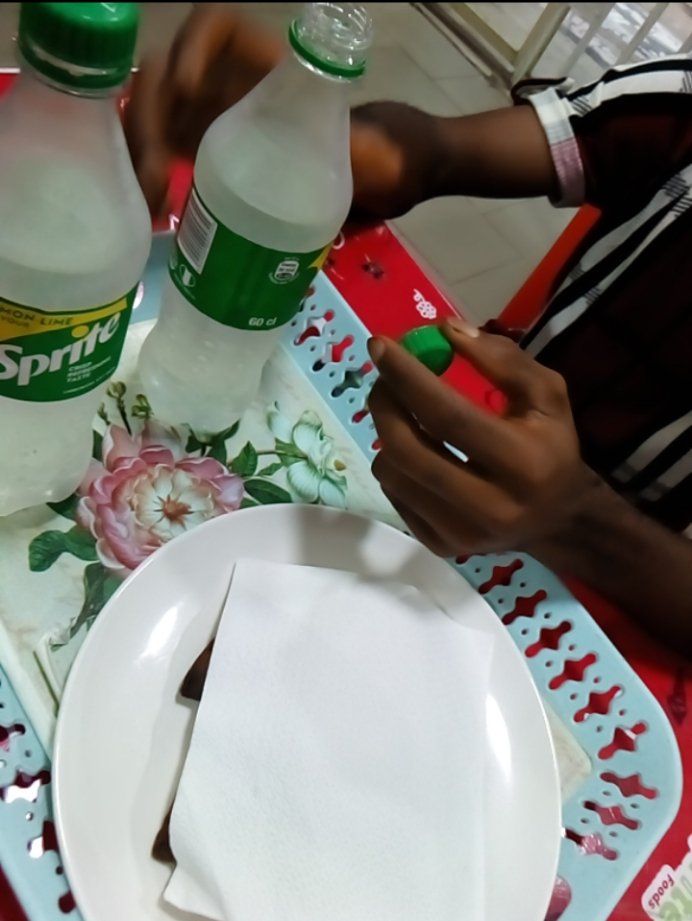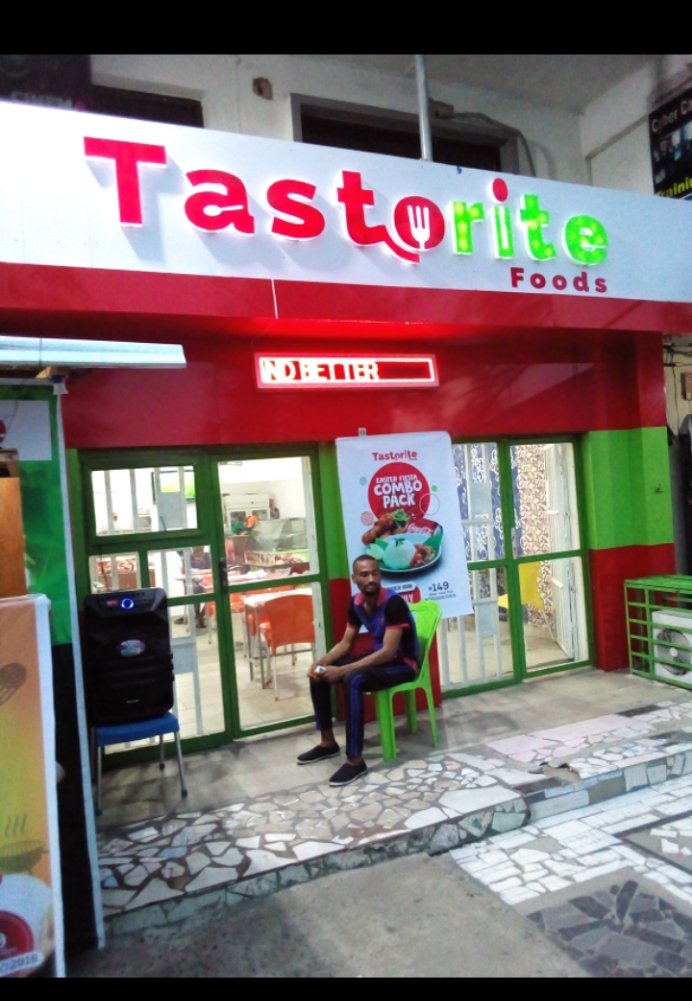 If ask now to rate my best restaurant in my city uyo, definitely this place will be my number one, you would be shock to know that Tasto rite foods has all the chops you can find in other big restaurants name it.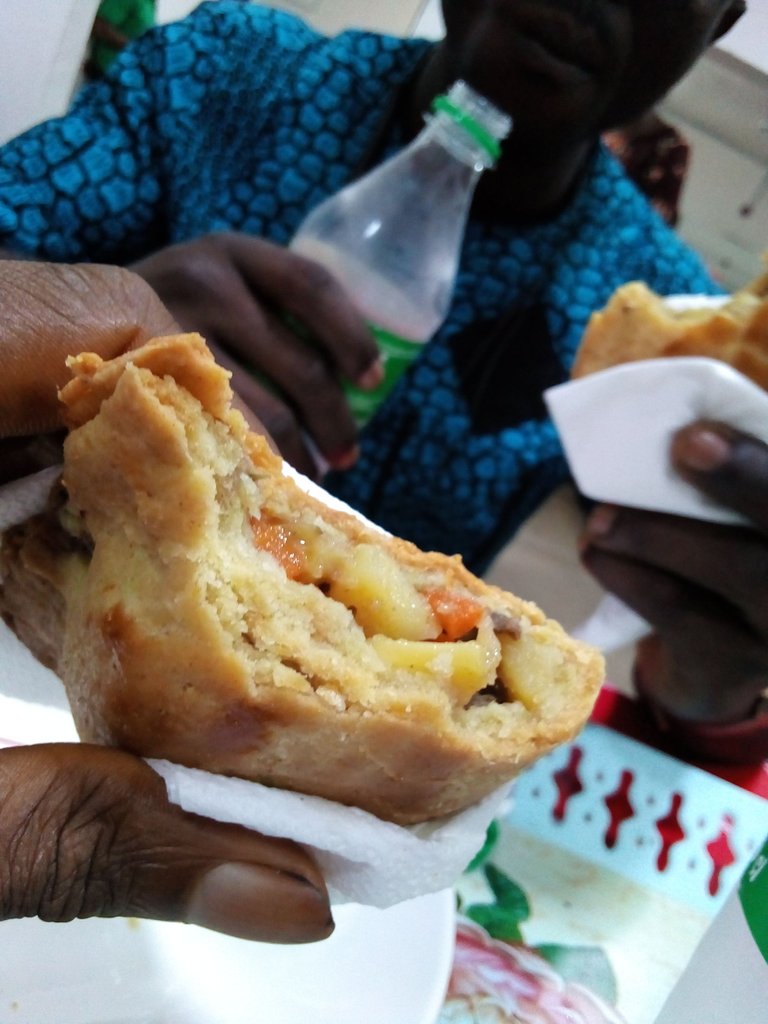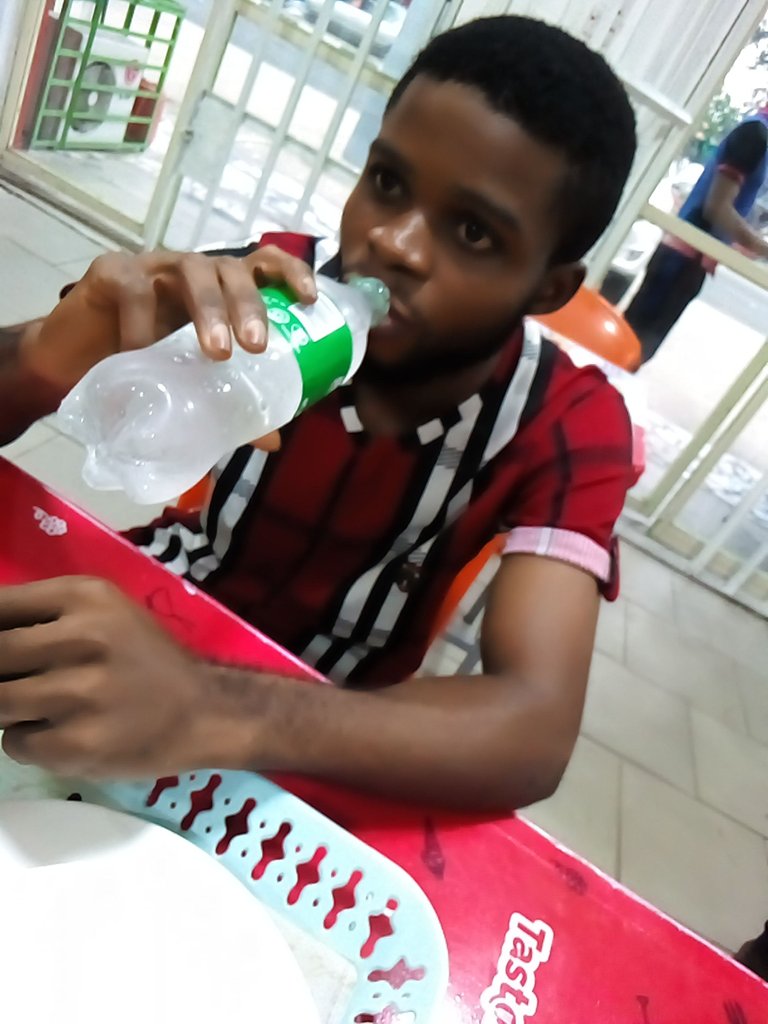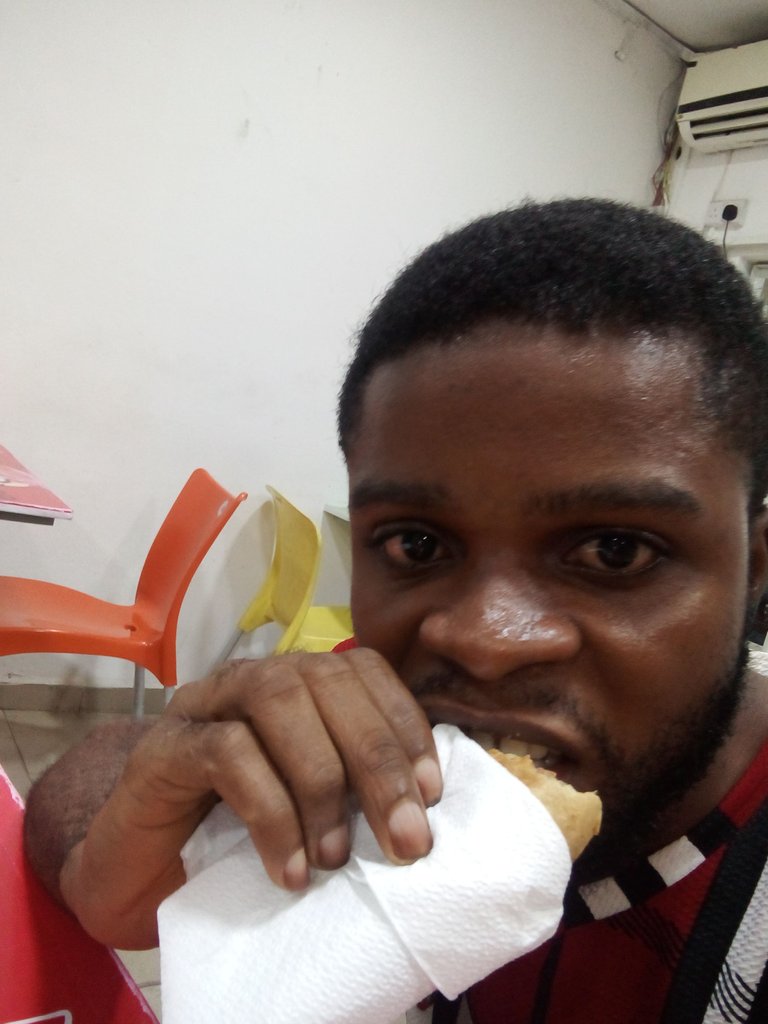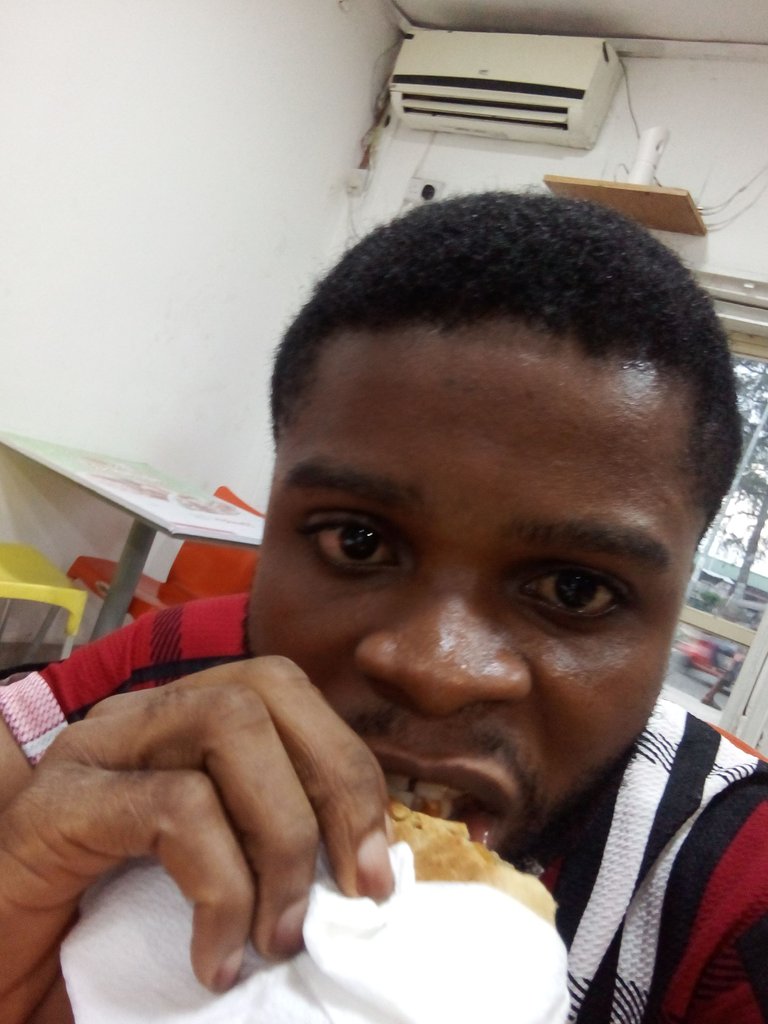 Thanks for reading through my blog post🙏.
Stay safe brothers and sisters ❤️🙏
---
---