TPC 🖊️ Earn Reward As Typing🖋️
--
I am sure by now you have an idea about the project call TypeEarn. It is a new project on Steem Blockchain even if it has started in the past months we have not missed the huge rise of one token on steem-engine on this day.
___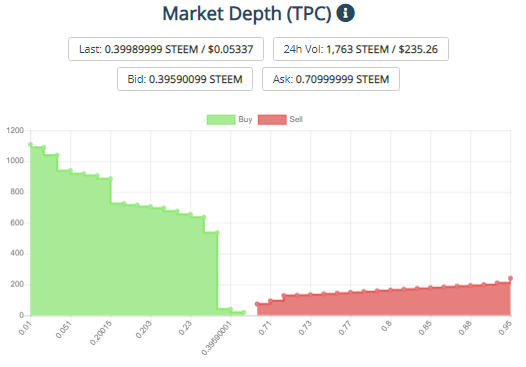 src1
Great Increase on value
This is expected in the current period as the requirement on TypeEarn influence greatly the users to pay some TPC token before earning on the platform. In the beginning, the practice mode on the site offers text that you type and get the results of your entry. After you get confident in your skills you can try the earn mode in order to mine some TPC. It is very fun as we can share our best results in the comment section. The mining of TPC certainly gives some incentive to produce the best of yourself and be rewarded on your account. In case you did not know about the twenty TPC required to start mining, I would like to assure you that it is like the staking for RC model on the steem blockchain. In the long run more tokens you have on your account more power you have when you mine TPC.
___

src1
Some Good Results
The earn feature on the site typeEarn allows you to mine TPC. Your results at the end of the entry will define the number of tokens mined. You have to accumulate the earning up to small number then you can transfer it your TPC to your steem-engine wallet.
The system on the overall encourages to buy TPC and hold even more TPC on your steem-engine wallet. As a player on the platform, I will stake my earning on the wallet. I don't know about you but it is time to make your decision.
The task feature is expecting to be even more interesting than the other ones on the site. The discord group of the our community is open for every steemians that has a like of time to take part in this project. You have all type of sections where you are invited to make your suggestions and ask your questions.
The volatility on the market must be taken into consideration on each analysis we published on our blog. Personal research to gather the best information before making any move on crypto space is the way to go.
___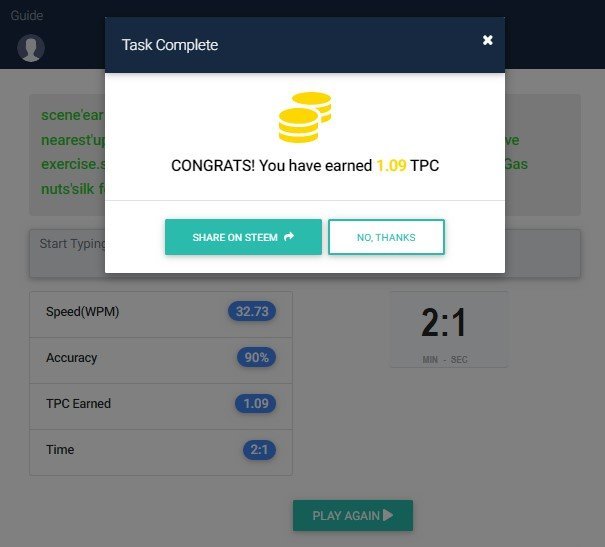 --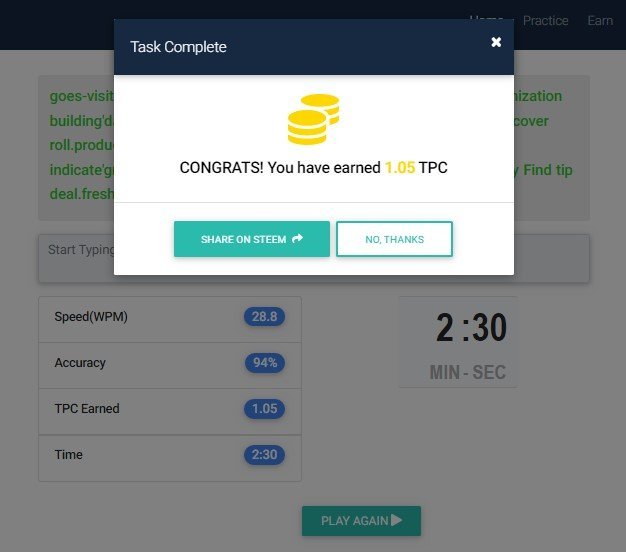 src2

The holders of the tokens are the winters at the end of your current bear market. We still have to be patient and do not rush into action in the market.
Thanks for stopping by this post.

We invite our audience to put in comment section whatever the want to share about Splinterlands.
Warm regards


---
---