Rising Star Game: New Cards - March 2021 [🇬🇧EN/ES 🇪🇸]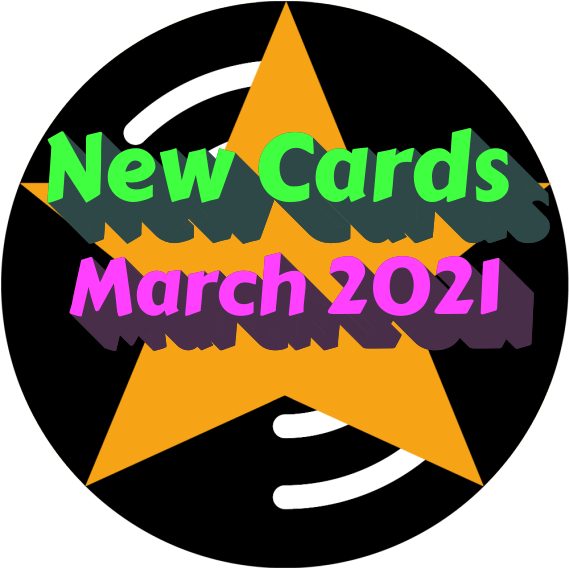 ESPAÑOL 🇪🇸
Hola a todos
febrero ha pasado volando y sin haber sido capaz de conseguir todas las nuevas cartas del mes pasado ya tenemos aquí las de marzo,
NUEVAS CARTAS MARZO 2021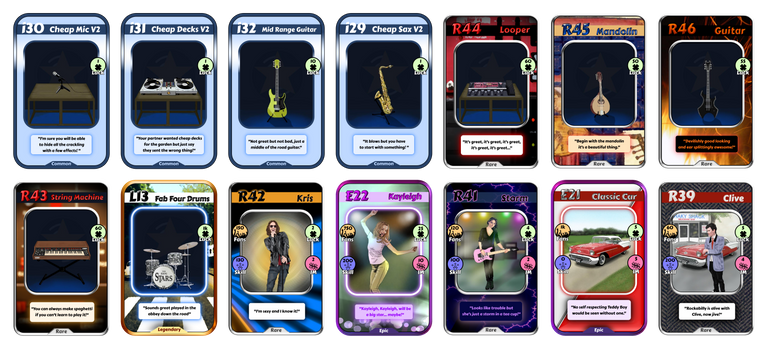 así que me he puesto las pilas y aprovenchando el precio tan barato de los STARBITS he aprovechado para comprar unos cuantos.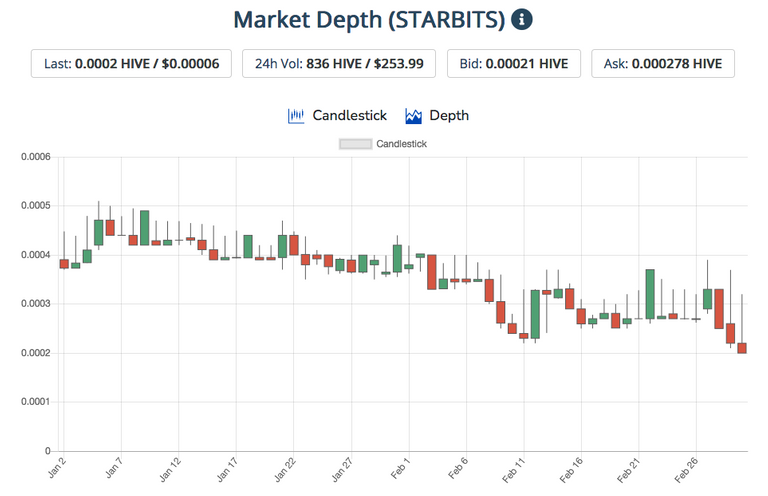 Con estos precios merece la pena comprar los "packs" en STARBITS y eso es lo que hice, asi que os voy a enseñar todas las novedades que he conseguido hasta el momento, incluidas las nuevas de febrero también: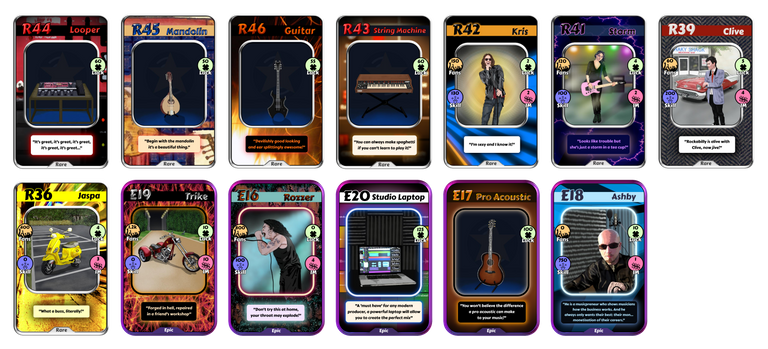 Es muy importante, para conseguir una buena posicion en la tabla de clasificación, tener el mayor número de cartas únicas. Comprarlas es lo más fácil si tienes STARBITS pero si no es el caso recuerda que en "Custom Shop" podemos fabricar nuevos instrumentos también.
Billy
---
ENGLISH 🇬🇧
Hello everyone
February has flown by and without having been able to get all the new cards from last month we already have the ones from March here,
NEW CARDS MARCH 2021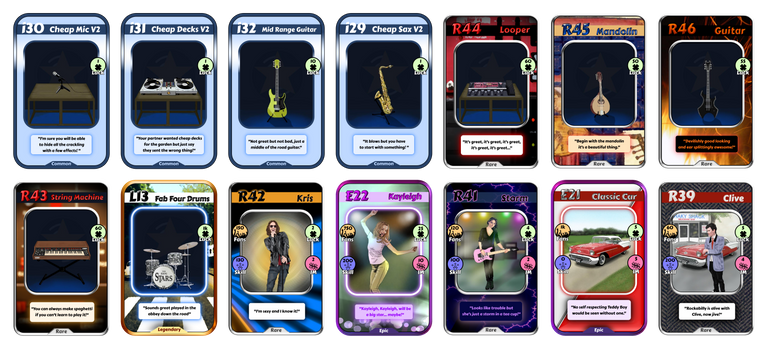 so I have put the batteries and taking advantage of the cheap price of the STARBITS I have taken the opportunity to buy a few.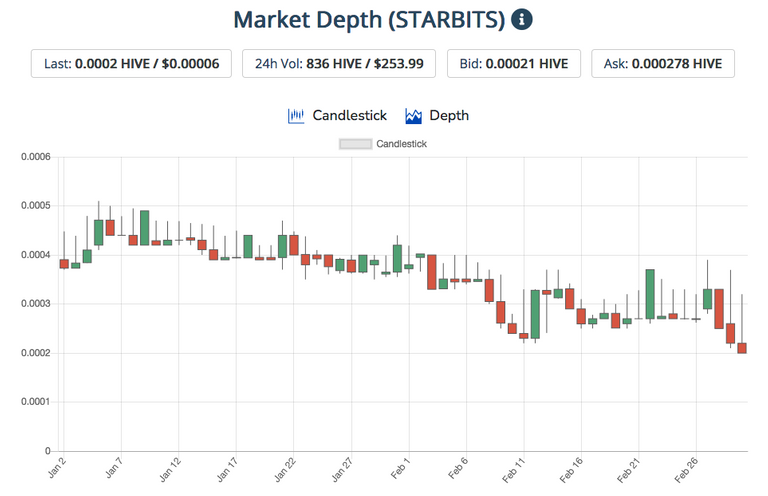 With these prices it is worth buying the "packs" in STARBITS and that's what I did, so I'm going to show you all the news I've gotten so far, including the new ones from February as well: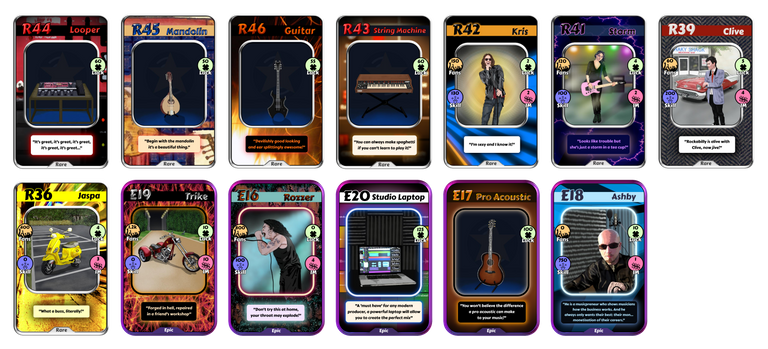 It is very important, to get a good position in the leaderboard, to have the highest number of unique cards. Buying them is the easiest if you have STARBITS, but if this is not the case, remember that in "Custom Shop" we can make new instruments as well.
Billy
---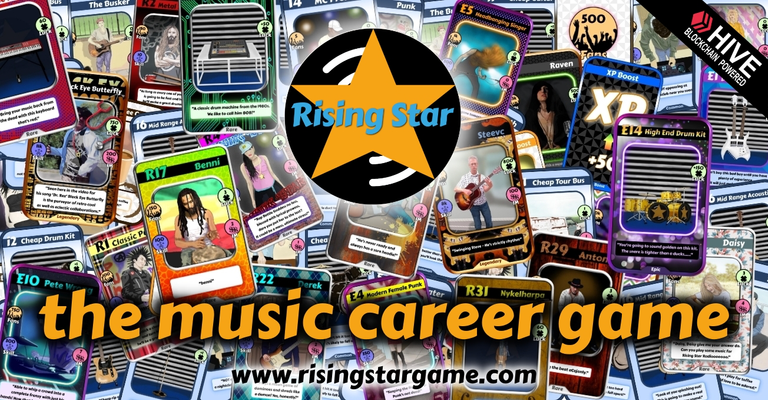 ---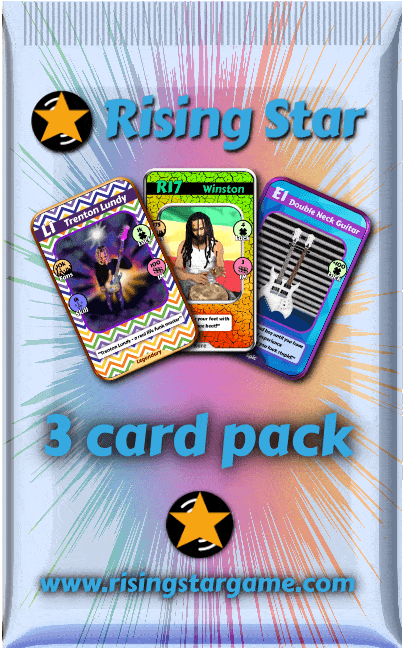 ---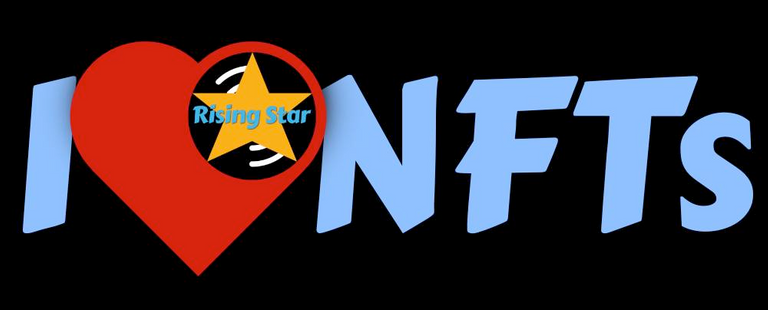 ---
---