Rising Star Game: 12 Card Packs Box on Opensea [🇬🇧EN/ES 🇪🇸] Caja de 12 Packs de cartas en Opensea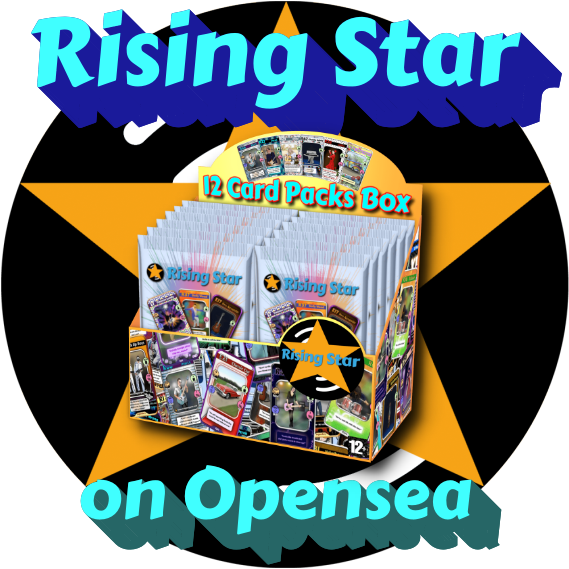 ESPAÑOL 🇪🇸
Hola a todos
ya vimos las nuevas cartas de agosto, muy chulas todas, ahora a comprar packs para conseguirlas o al "marketplace", que ya puedes encontrar algunas, yo he comprado varias a muy buen precio.



Pero si de verdad quieres disfrutar comprando, lo mejor es comprar packs de 3 cartas, puedes comprarlos sueltos o 12 packs juntos, un total de 36 cartas. Puedes pagar con HIVE, STARBITS, VIBES, LEN, SWAP.HIVE y ahora también puedes comprarlos en Opensea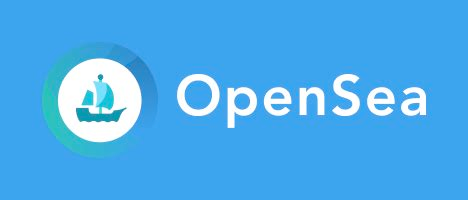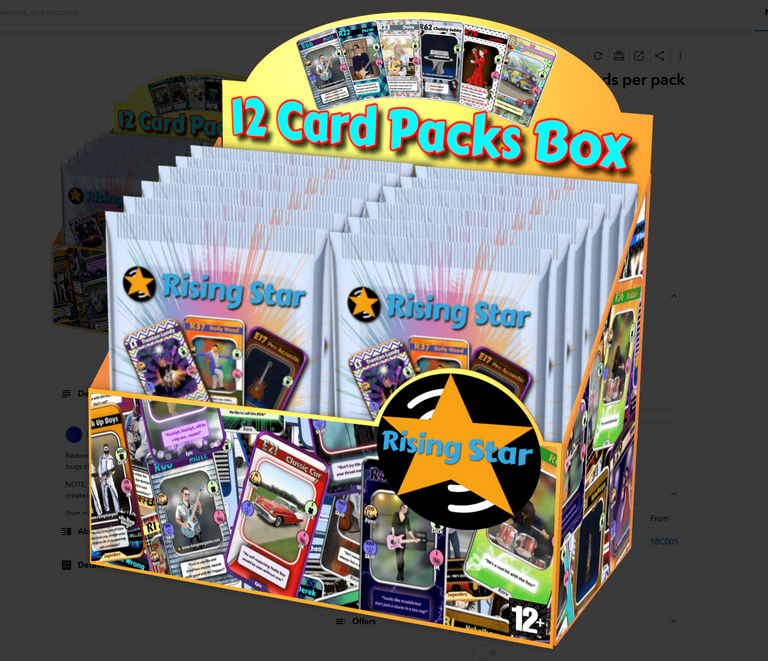 Pincha en el enlace para acceder a Opensea y comprar https://opensea.io/assets/matic/0xfaee4b062449a24a3d0f211d08caac43ee3a1d9b/40142803109549473829564408841442189250963104373923598820556277391139476078692
Se compran a través de Polygon, así no tendrás que pagar comisión cada vez que hagas una compra una vez hayas metido saldo en la cuenta de Polygon (Debes pasar Ether de tu monedero a Polygon) y seguir estos pasos:
Lo primero es transferir saldo a Polygon, yo lo hice desde Metamask, si vas a hacer varias compras es conveniente transferirlo todo de una vez, así no tendras que pagar las comisiones de Ethereum (GAS) cuando compres en Opensea (sí las pagarás para mandar Ether desde tu monedero), una vez transferido (si no tenías ya saldo en Polygon) esperas unos minutos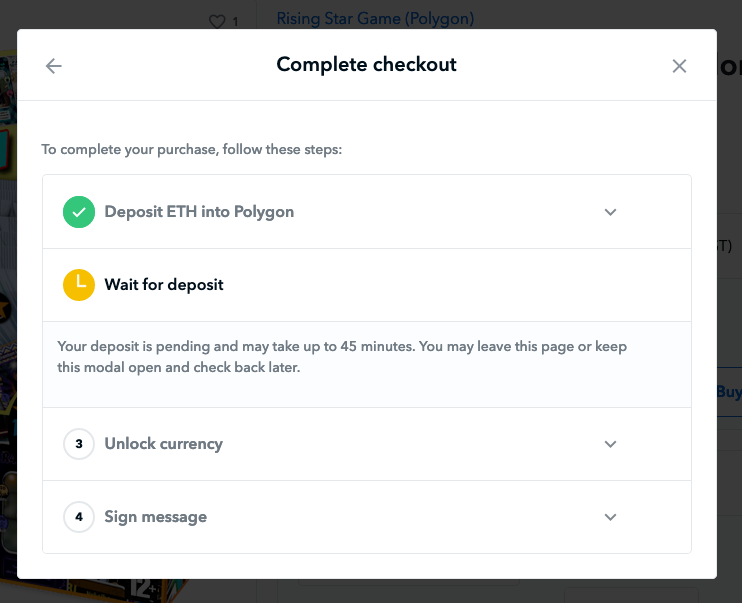 Después sólo tienes que desbloquear el saldo (Unlock currency)
Y Firmar con Metamask
Una vez finalizado el proceso la caja de 12 packs es tuya!!!!
Contacta con el equipo de Rising Star a través de Discord para que puedas abrislos en el juego
Saludos!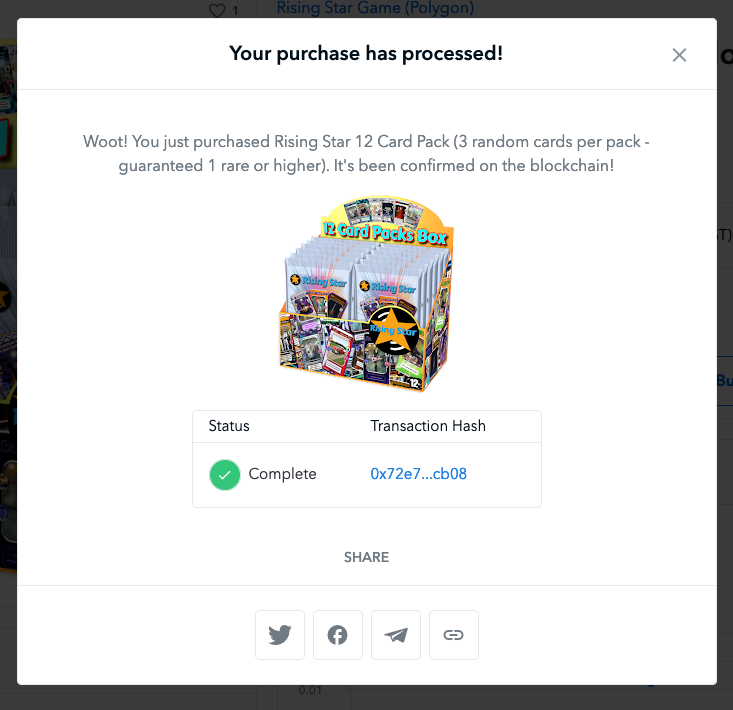 ---
ENGLISH 🇬🇧
Hi all
We already saw the new cards for August, all very cool, now to buy packs to get them or to the "marketplace", you can already find some, I have bought several at a very good price.



But if you really want to enjoy shopping, the best way is to buy 3 card packs, you can buy them singly or 12 packs together, a total of 36 cards. You can pay with HIVE, STARBITS, VIBES, LEN, SWAP.HIVE and now you can also buy them at Opensea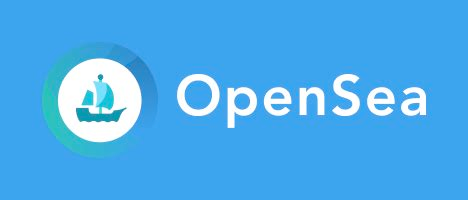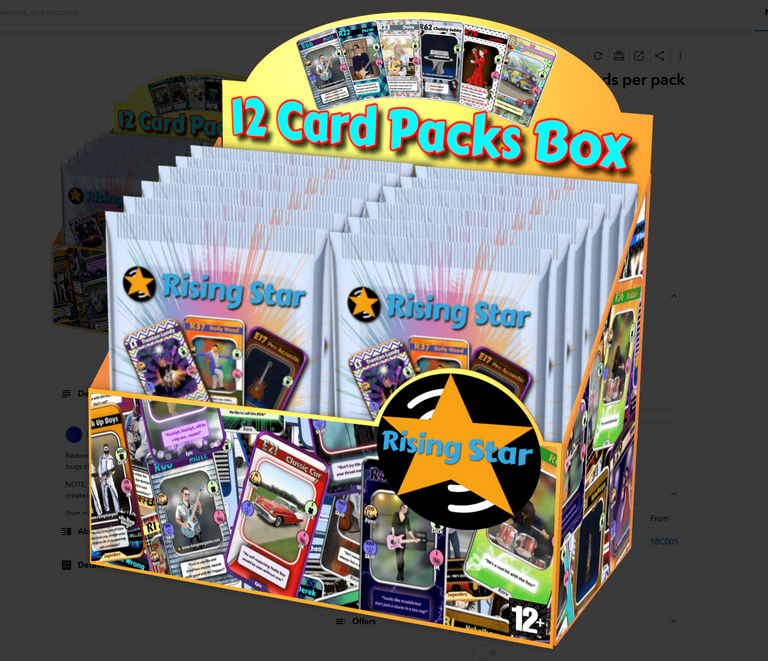 Click on the link to access Opensea and buy https://opensea.io/assets/matic/0xfaee4b062449a24a3d0f211d08caac43ee3a1d9b/40142803109549473829564408841442189250963104373923598820556277873911
They are purchased through Polygon, so you will not have to pay fees every time you make a purchase once you have put a balance in the Polygon account (You must transfer Ether from your wallet to Polygon) and follow these steps:
The first thing is to transfer balance to Polygon, I did it from Metamask, if you are going to make several purchases it is convenient to transfer everything at once, so you will not have to pay the Ethereum (GAS) fees when you buy in Opensea (you will pay them to send Ether from your wallet), once transferred (if you did not already have a balance in Polygon) you need to wait a few minutes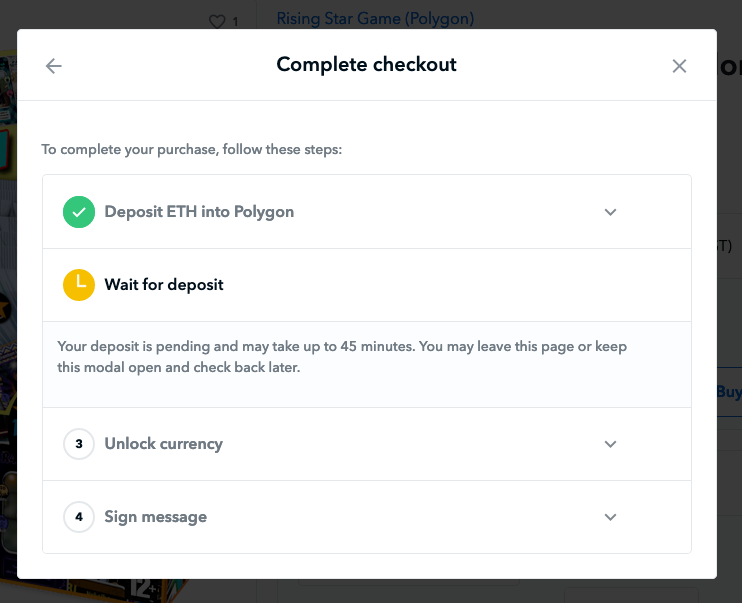 Then you just have to unlock the balance (Unlock currency)
And Sign with Metamask
Once the process is finished, the box of 12 packs is yours !!!!
Contact the Rising Star team through Discord so you can open them in-game
Enjoy!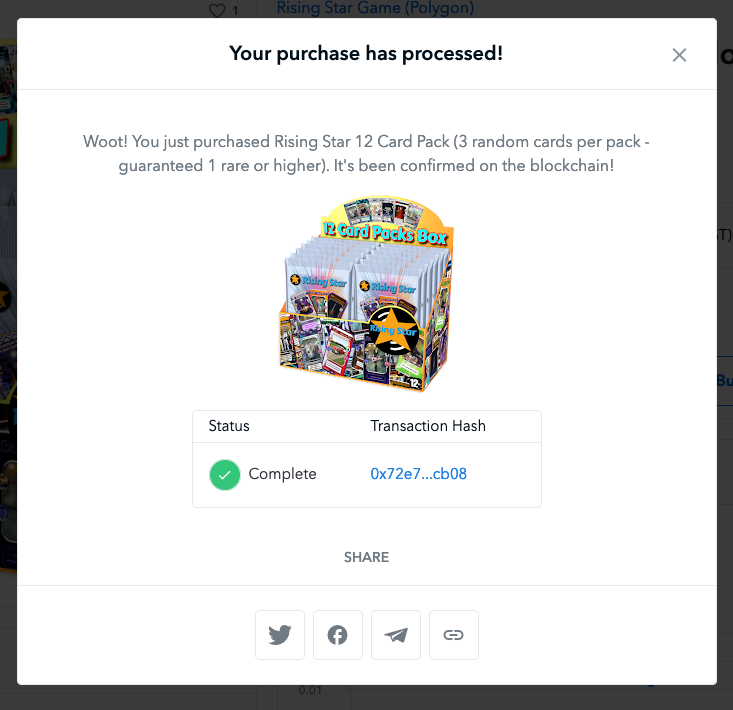 ---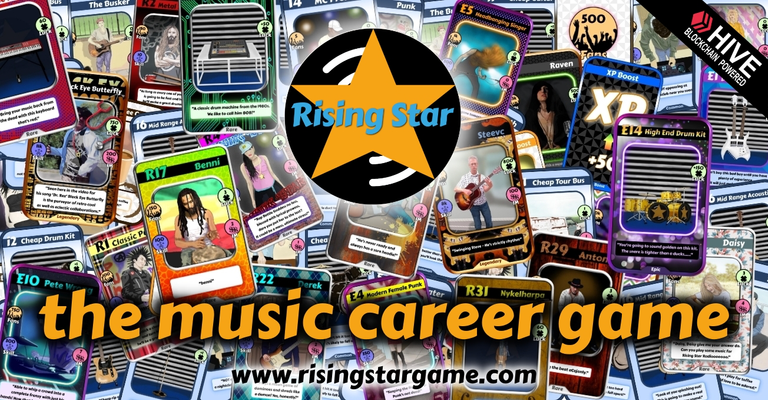 ---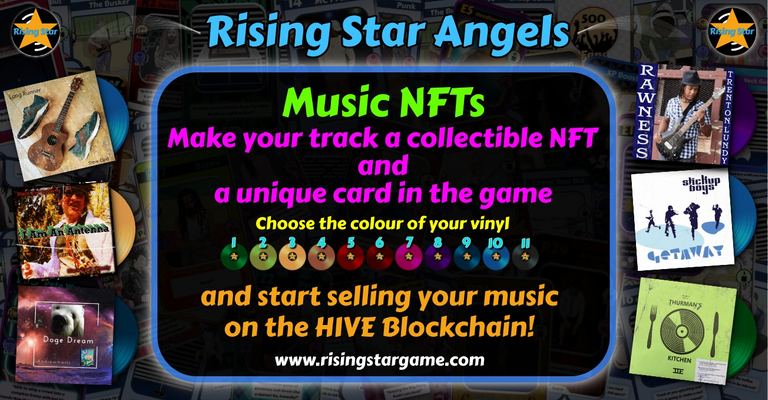 ---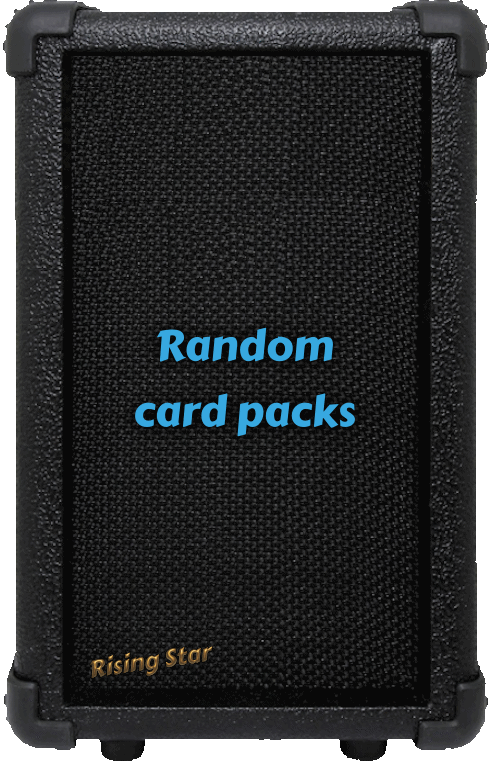 ---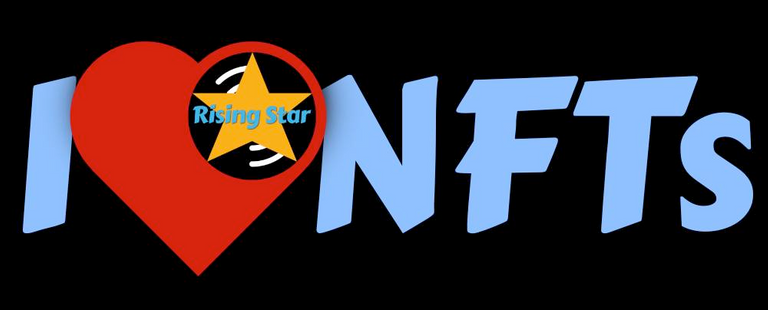 ---
---