Live Abstract 15 by Jolly Joker [TECHNO DJ MIX]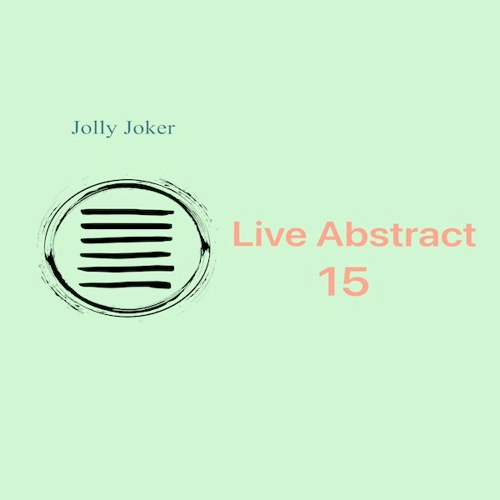 ---
Hello everybody
I'm glad to present Live Abstract 15 by Jolly Joker, the awesome Trance/Techno DJ and producer based on Milano/Miami. This new DJ Set has been Recorded at Studio 3 Milano Italy, an awesome journey through techno music masterfully mixed by Jolly Joker. Enjoy!!
---
LIVE ABSTRACT 15 TRACKLIST
Intro Jolly Joker
Mauro Picotto - Lizard (Mauro Picotto & Mario Piu On Air Remix)
Chris Veron - Dusty Storm
Audiomatiques & Stiv Hey - Mi Dica
Matteo Vitanza - Believe It
Aran Burn & Rian Wood - Estranged
Fonsekas & Jason Orfan - This Future
Alberto Santana - Rave City
Matteo Vitanza - Cosmic Error
Matteo Vitanza - Forget
Jason Orfan & Fonsekas - Vibranova
---
LISTEN ON SOUNDCLOUD PLAYER
jollyjoker1972/jolly-joker-presents-live-abstract-15?si=378b4ccd67624d00b8526f4dbbed958d&utm_source=clipboard&utm_medium=text&utm_campaign=social_sharing soundcloud ~~~
---
Jolly Joker Bio:
Jolly Joker has been at the forefront of house, Techno, progressive, and trance music for most of his life. At the tender age of 14, Jolly Joker was already performing in Genoa, Italy's most famous clubs. As resident DJ at Palace, he was a recognized figure in the local club setting. Ambitious and talented, Jolly Joker outgrew his environment and launched into the international arena soon after.
Jolly Joker produced his first tracks drawing inspiration from greats such as Armin Van Buuren, Paul Van Dyk, Tiesto, and Paul Oakenfold. In 2008 he became a worldwide sensation after a dedicated program was born from his collaboration with German "Disco Radio Action".
The trance genre was now globally recognized and, thanks to his talent and perseverance, Jolly Joker received multiple contract offers from numerous record labels. His debut single, "Carpe Diem", was released by Australian Bang the Beat Records. It was followed by his second release "No More Wars", a great success that placed Jolly Joker firmly in the limelight as an internationally-recognized and sought DJ.
In 2011, Jolly Joker collaborated with Slimmie in the song "Just Breath" included in the "Best of Trance- Volume 1" album by Zabulon publishing/XL productionz, Universal Music. He is the only Italian DJ featured in the volume. Jolly Joker also produced the "Mental Therapy" series which plays every Saturday
---
Follow Jolly Joker on Twitter:
https://twitter.com/Real_JollyJoker
Follow Jolly Joker on Mixcloud:
https://www.mixcloud.com/jollyjoker1972/
Follow Jolly Joker on SoundCloud
---
---