Who Tipped Me 0.28 LTC?
Since some time in February I've been putting my wallet addresses at the end of my posts like this: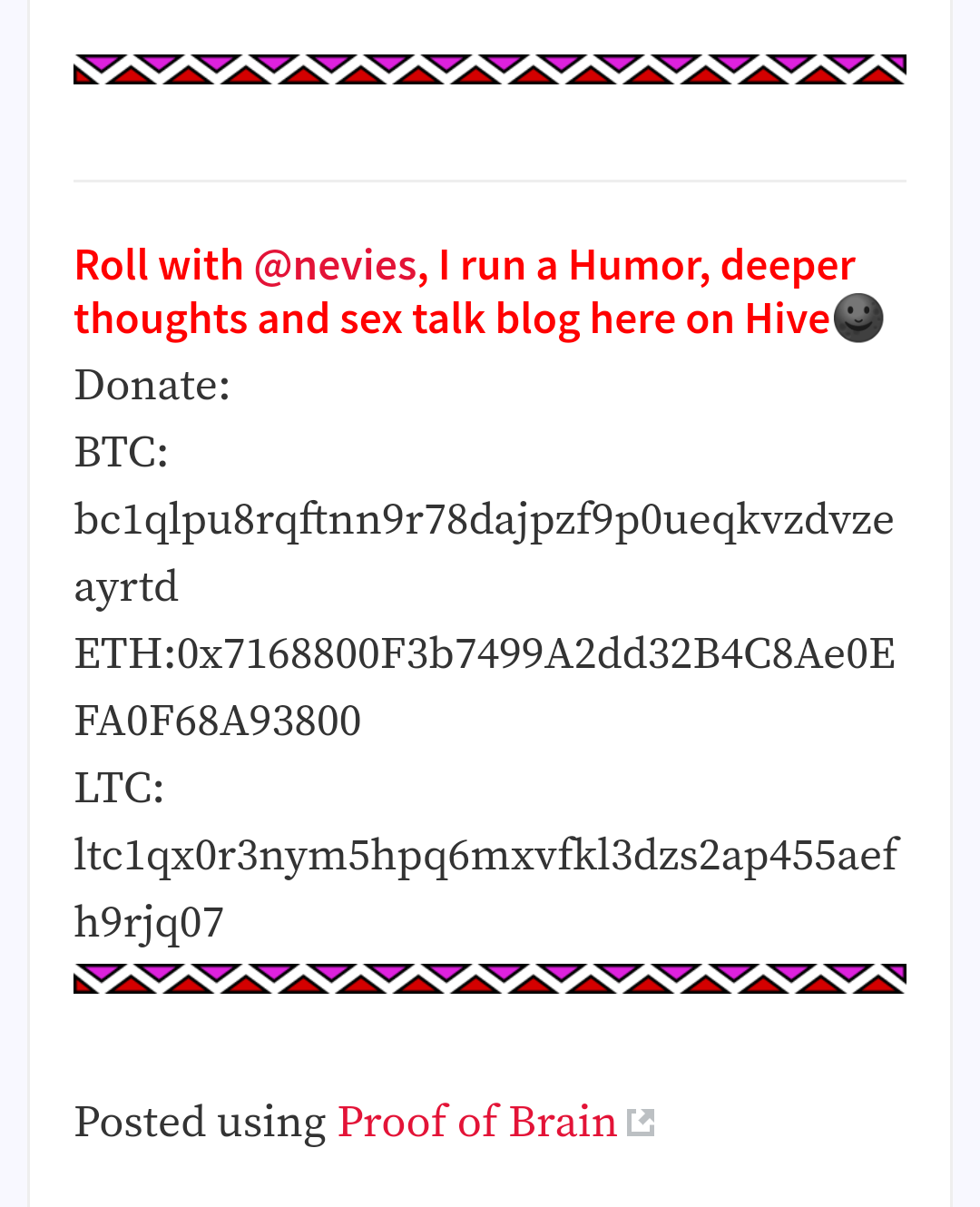 I do that because (1) Yo, it's the culture amongst online content creators to receive support from those who appreciate their content/work through these ways. (2) something happened to me last year:
I was in a taxi in Calabar (Nigeria), the city where I grew up and in it were two teenagers who were students of my old high school. I had a chat with them and somewhere along the line I told them my nickname "Nevies", one of them said that name sounded familiar that do I have a blog? I said of course, I have a blog on "Hive" and he was quite impressed to see me, he said he has been reading my blog even though he didn't have a hive account.
This made me realize that I surely had other audiences that aren't on hive. I remember also that a friend of mine once showed me the stats of his website and most of the views he got on his website was from some country in Europe. All these added up to convincing me I probably have a great number of people reading my blog from different parts of the world. I decided to start dropping my wallet addresses at the end of my posts incase any of them want to send some love my way.
And for the first time I received something in my wallet: 0.28 LTC! Which is just around 18-20$ maybe not a lot in most people's books but a great lot to me because the gesture is everything!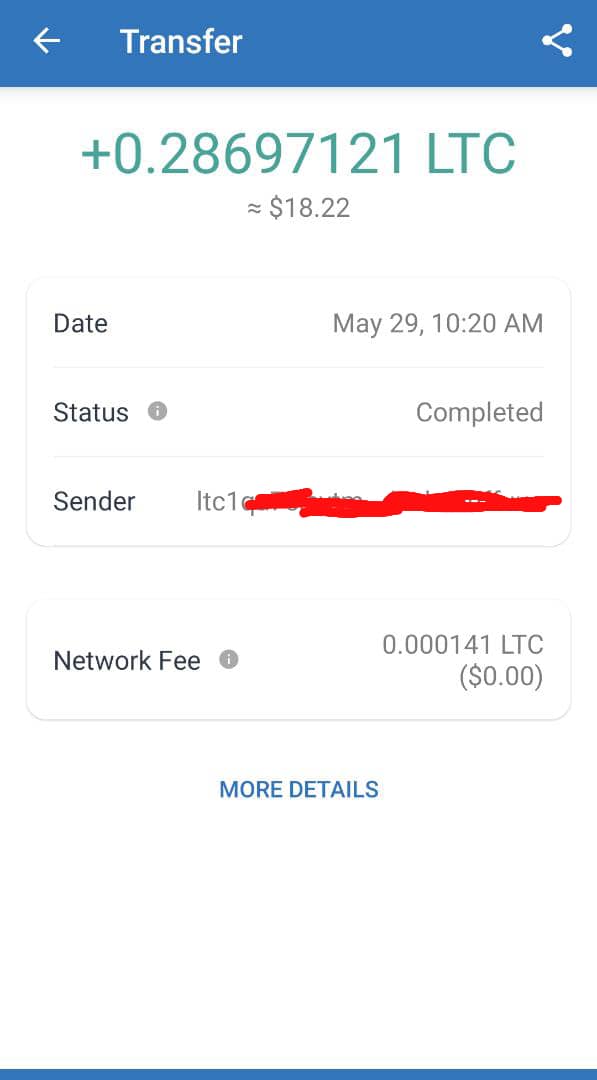 So I want to say a big Thank You to whoever that was. I'd like to know who you are so I can thank you personally. If you want to remain anonymous there is no problem too. But I suspect some of my guys like @katharsidrill, @manorvillemike, @vcelier, @phortun. Is it any of you?
I'd also like to drop my email address at the end of every post from now on in case anyone wants to send me a message too: ([email protected]).
Cheers, folks 🥂.
---

---
Roll with

@nevies

, I run a Humor, deeper thoughts and sex talk blog here on Hive🌚
Donate:
BTC: bc1qlpu8rqftnn9r78dajpzf9p0ueqkvzdvzeayrtd
ETH:0x7168800F3b7499A2dd32B4C8Ae0EFA0F68A93800
LTC: ltc1qx0r3nym5hpq6mxvfkl3dzs2ap455aefh9rjq07
Email: [email protected]

Posted Using LeoFinance Beta
---
---