The First Jokes of my Humour Writing Career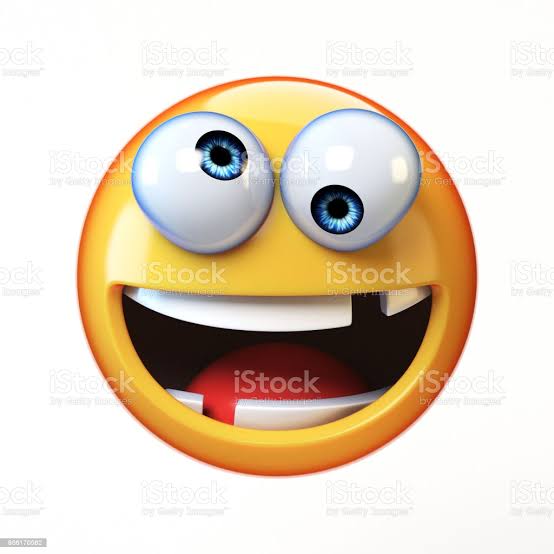 source
Yo, I'm just coming to grips with the fact that I've been writing humour (or at least making attempts at writing humour for about) 9 years now!
Notice how I added that 'or at least making attempts..' in the bracket above? That is humility bitches! It makes me come off as being humble and not bragging about my humour writing ability. Oh what a guy! The humble Nevies. Damn, I'm staggering under the weight of all that humility, I feel like - yo, who is a historic/literature character known for humility? Ok Jesus, I feel like Jesus the meek and mild: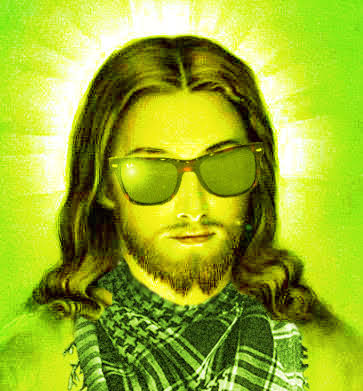 Source
Verily verily I say unto you, except a man keeps it real and stay player, he better kiss the Kingdom of God goodbye forever.
Alright, as I was saying, 9 years of writing humour. The only problem is I've only been writing in my leisure time and only writing for fun but not in any professional capacity or something. With time, though, I should be more big time about this.
I remember I started trying to write books (novels) at the age of 8 or so, I never finished the books as expected. Children are given to so much passion they find hard to sustain most times as they have to jump to another thing along the way. But I kept drawing comics with full complete stories at that age, just that I drew them on my exercise books and never thought of publishing them.
Next, when I was 12 my interest in books was rekindled again and I started reading a lot of books and trying to write mine. All my attempts at writing had little to nothing to do with humour, though. I remember it wasn't until 2012 when I was 14 years old that I read a funny 1973 book called Future Leaders by a Kenyan writer by the name of Mwangi Ruheni that I realized 'Shit! I have to write more humour like this guy!' and I soon began. I'm sure I started writing my first jokes and humour-focused write-ups in 2013.
A lot of the stuff I've written are all over the place but today here are some of the first jokes I wrote, the ones I wrote for Facebook back in 2014 and 2015. I was just 16 and 17 years old then.
1.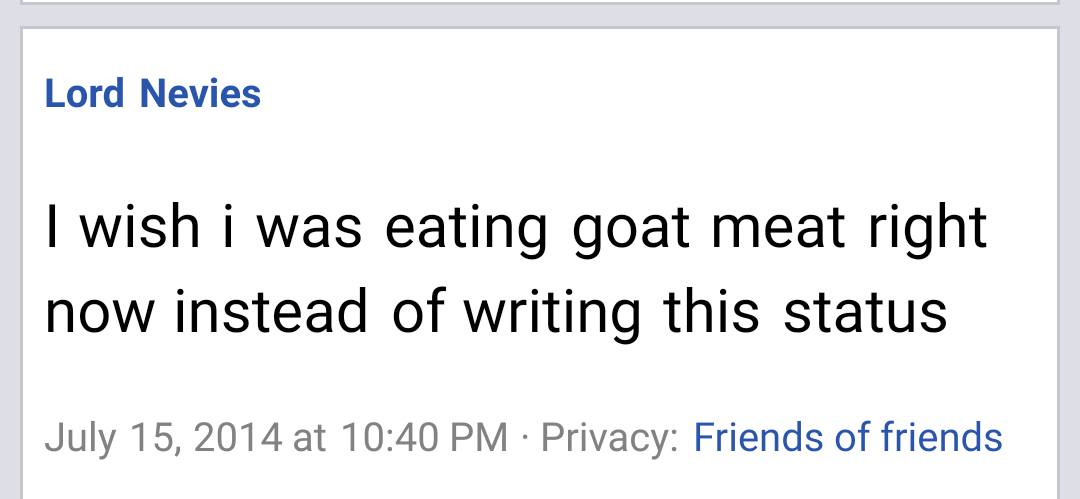 2.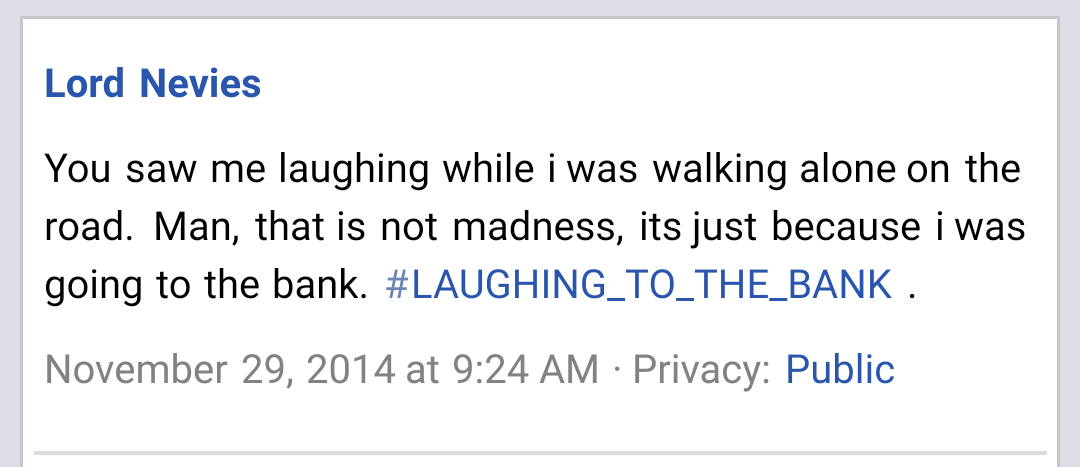 3.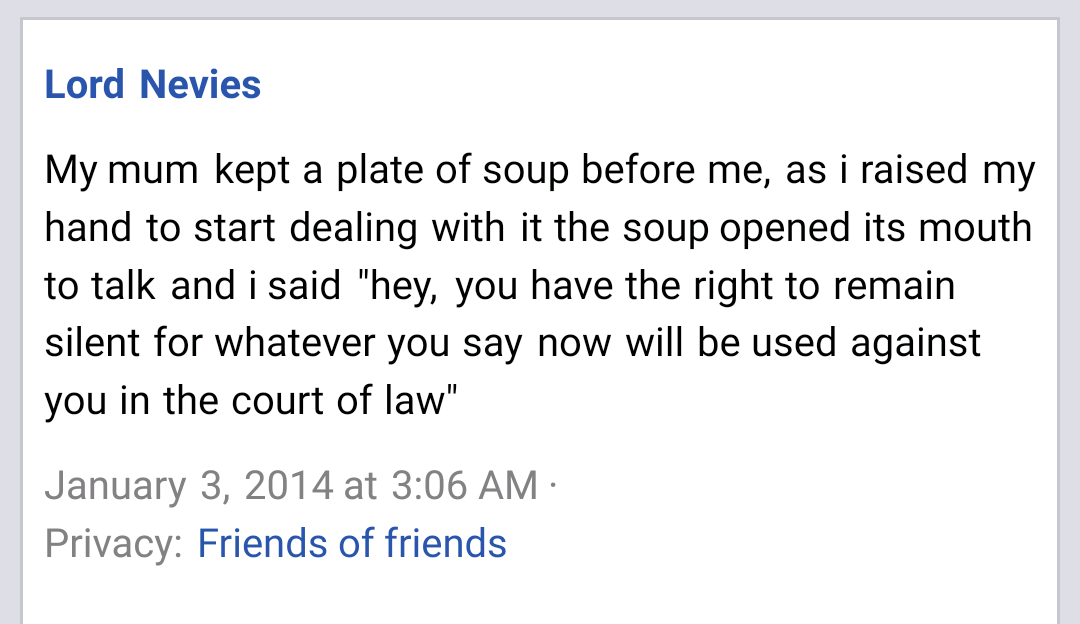 4.
You have to understand this joke, it was inspired by Avatar the Last Airbender: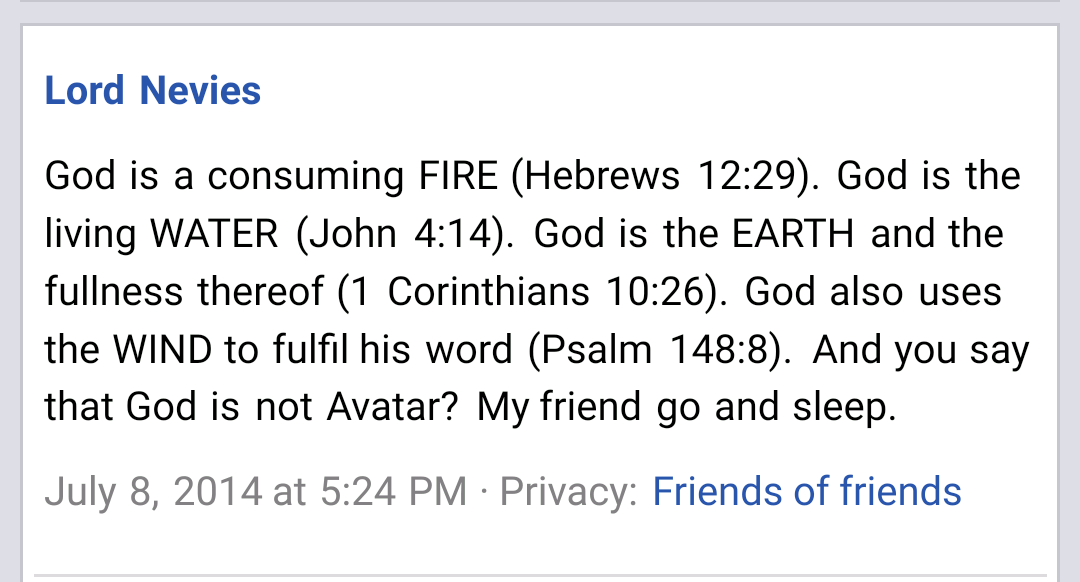 5.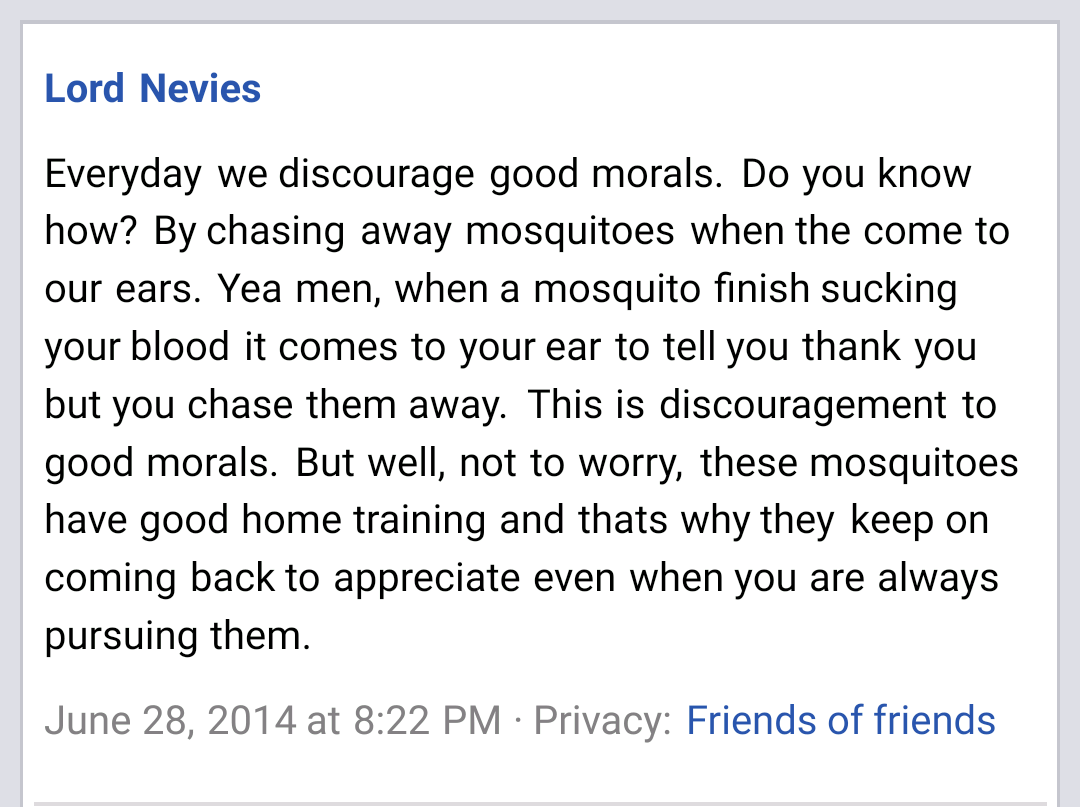 6.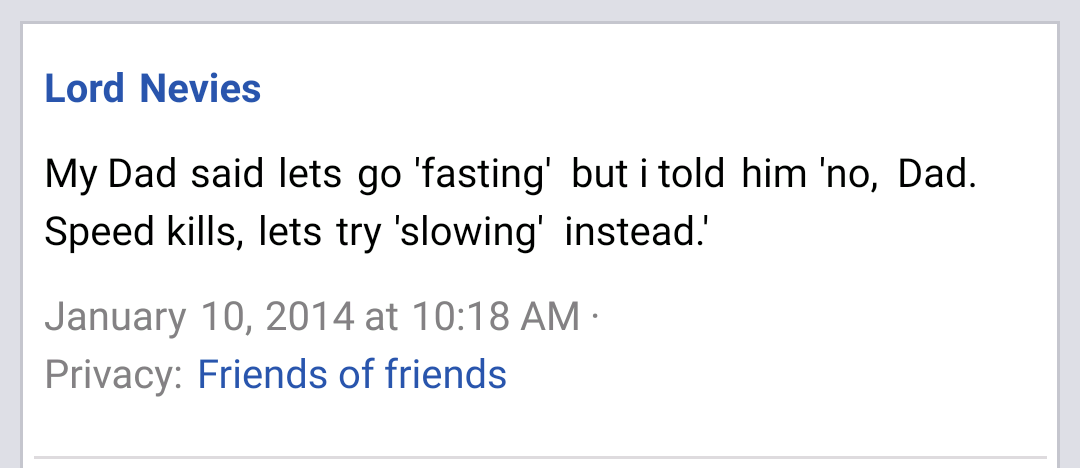 7.

8.
This one is from a Children's poem, I don't know if you recited that poem as a child in your country. It was that
pussy cat, pussy cat, where have you been? I've been to London to see the Queen: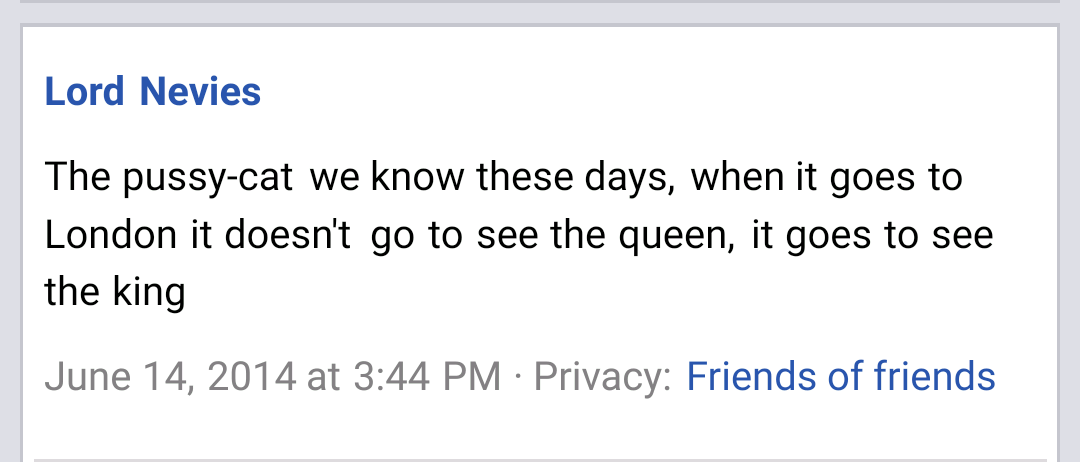 9.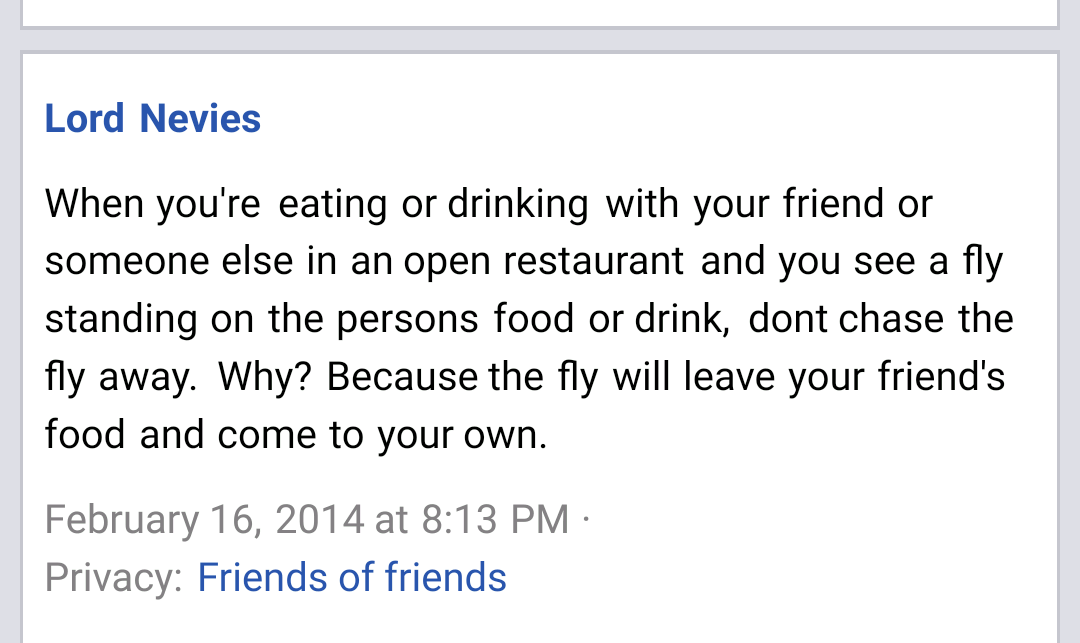 10.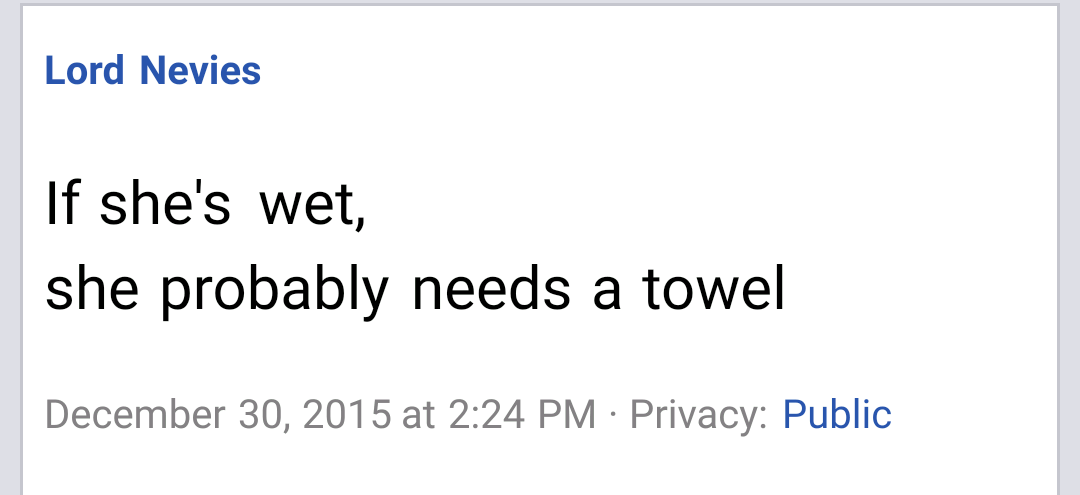 11.

12.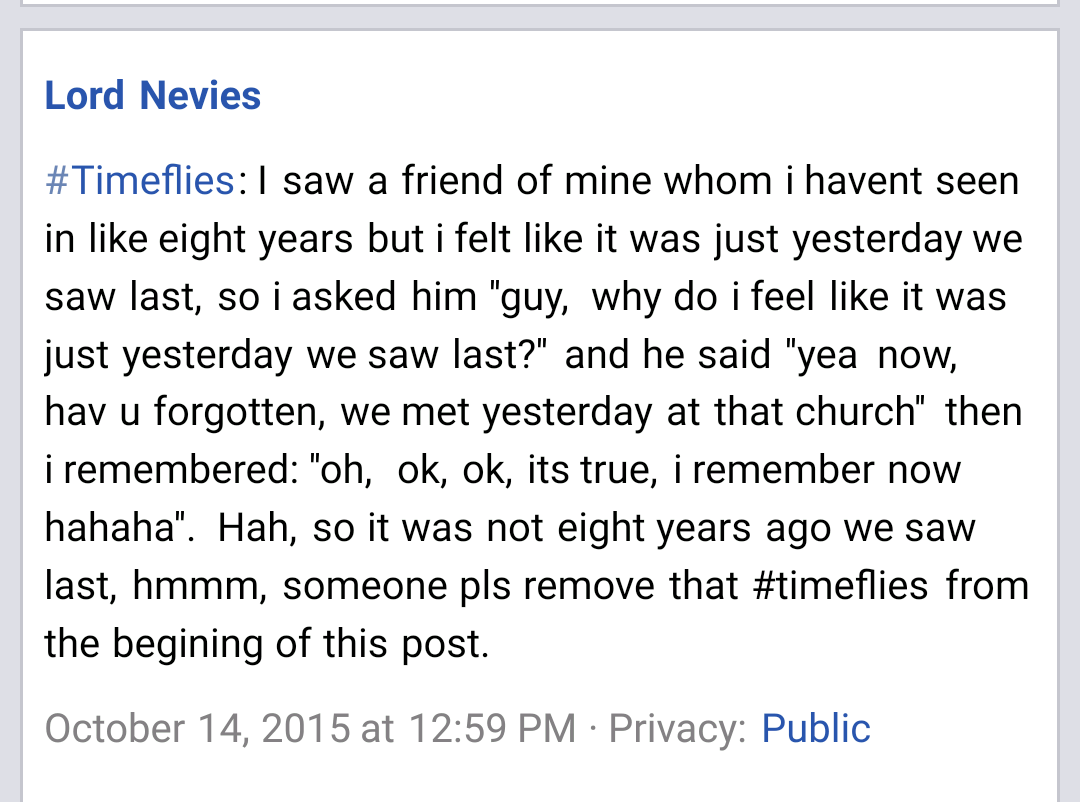 13.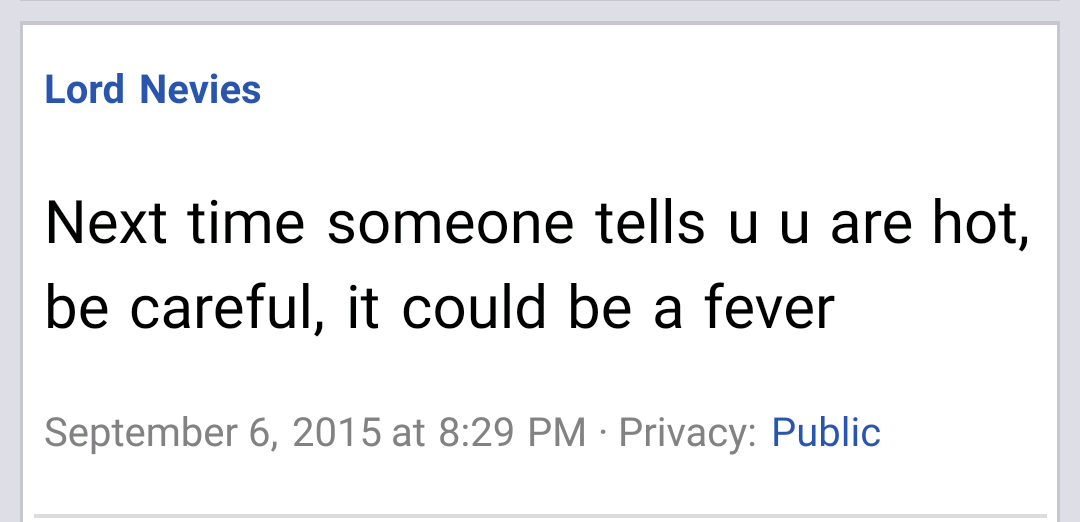 ---
And finally, a classic piece of rhyme/porn pun that I made back in the day: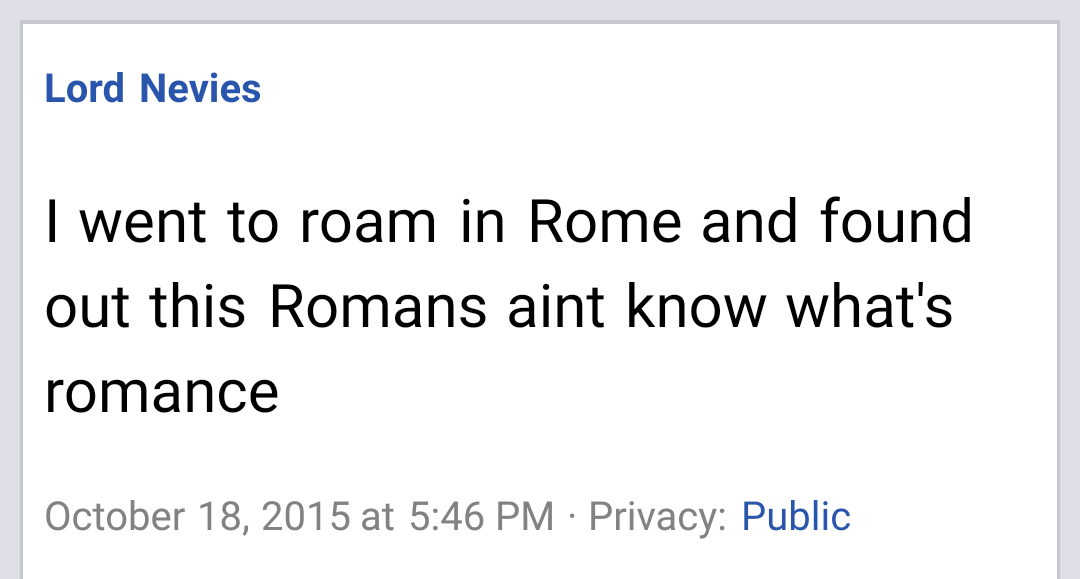 ---
That's it, people! Thanks for coming around. Any words for my early jokes?

Roll with

@nevies

, I run a Humor, deeper thoughts and sex talk blog here on Hive🌚

---
Posted via proofofbrain.io
---
---