Is the Bible a Good Book?

People genuinely think the Bible is a good book. The only idea they have of the book is that it is a good book that preaches love, wisdom, and discipline.
But this is because they only know the good parts of the Bible, they don't know the foolish, cruel and unbelievably retarded parts of the Bible.
In church, Sunday School, and CRE classes in school, people are only taught the good parts of the Bible. No mention of the evil parts so it is easy for one to grow up going to church, Sunday School, and getting great grades is CRE but never come across the evil retarded parts of the Bible.
For example, I was having a conversation with some middle-aged man who had been a Sunday School teacher for over 20 years. I mentioned the part of the Bible that says one can sell his daughter into slavery (Exodus 21:7-11) and this guy told me I was lying, that there is no such thing in the Bible. Guys, a Sunday School teacher for over 20 years!!
He told me I was saying rubbish. He told me to show it to him in the Bible and I hurriedly did. Guy was dumbfounded. I told him that if he didn't know this, then does he have any idea how many parts of the Bible he doesn't know? He said it couldn't be much. I laughed and immediately started dishing them out.
Two portions where Jesus promised some guys that the rapture would happen in their lifetime (Matthew 16 vs 18
and Matthew 24 vs 23), the portion where God told the Israelites that people who are born blind or deaf or as dwarves should never be allowed to become priests or come near the altar (Leviticus 21 vs 16-24), that they are a disgrace to him, the part where God said menstruation was a sin that required atonement (Leviticus 15), etc!
In my time of mentioning unknown parts of the Bible to Christians I've never come across any Christian who replied to me with "yes I knew", they're always shocked. These bad parts of the Bible are mostly known by atheists and people who have dumped religion. If everyone knew these bad parts well they wouldn't go about portraying the Bible as a good book.
Here is a screenshot of some guy who strongly thinks the Bible is a good book: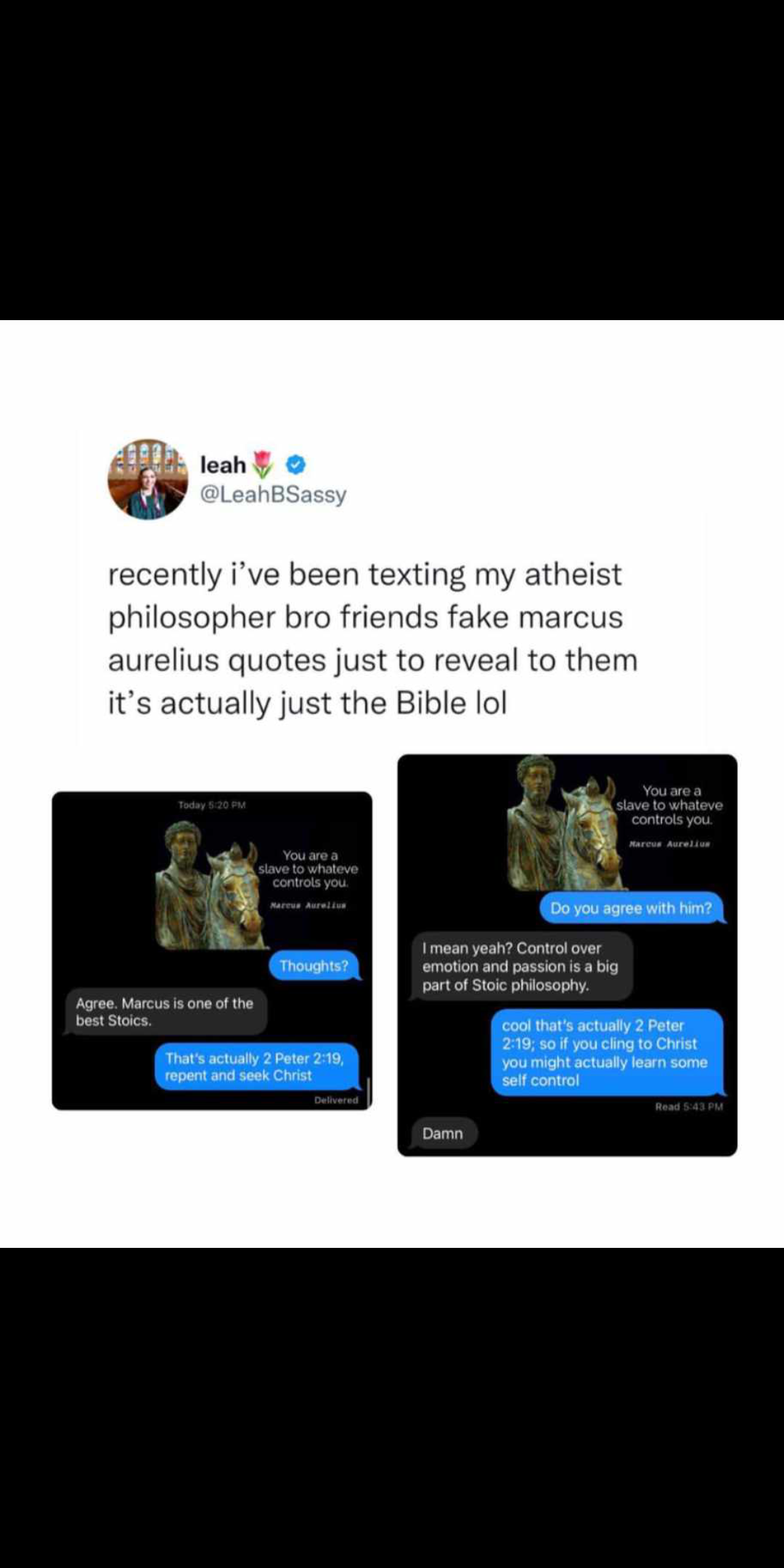 When I saw this I immediately thought, "Yeah, why is he not sending his friends the part where the Bible was telling you how to sell your daughter into slavery, or how to forcefully marry your daughter to her rapist instead of punishing the rapist? (Deuteronomy 22: 28-29)"
Now, a usual excuse Christians use is that the old testament has been relegated and is no longer applicable. But even though that is the case does that change the fact that those parts of the old testament are very foolish and evil? Does that change the fact that according to the Bible their God once said those foolish evil things? That their God once thought that was the right thing to say and do?
The truth, though, is that no god said any of those things in the Bible, men wrote what they wanted and lied about being told those things by a god.
---
The End
---
Hi there, my novella Professor Otagburuagu just got published. It promises to be thoroughly entertaining and intellectually stimulating. Written by myself and illustrated by Scandinavian artist @katharsisdrill. You can get it from me for just 4 HBD.
You can also order the hard copy from anywhere in the world via this link: https://katharsisdrill.art/the-katharsisdrill-shop/professor-otagburuagu/
I'm counting on your patronage, thank you!
---
Roll with

@nevies

, I run a Humor, deeper thoughts, and sex talk blog here on Hive🌚
---
---