Are White People to Blame for Slavery?|An Informed View of Slavery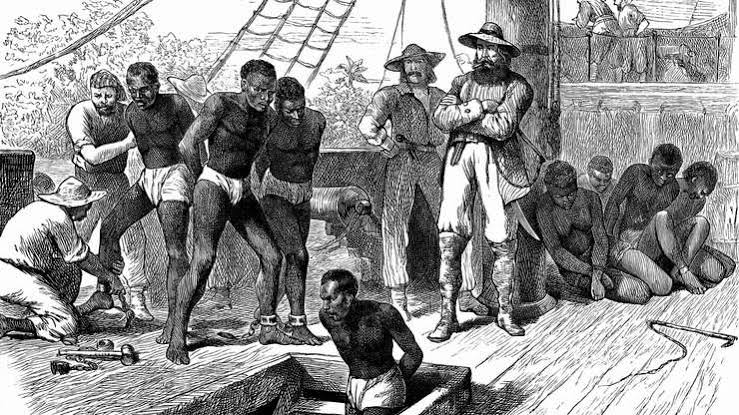 In 2008 I visited a resort, Marina Resort, Calabar, Cross River State, Nigeria. This resort had a slave history museum and I was lucky enough to get a tour of the museum - complete tour with a tour guide and all. The tour showed how evil the Transatlantic slave trade that lasted from the 16th to 19th century was. There were statues showing slave traders whipping slaves, statues showing slaves getting branded with hot iron, and statues of slaves with holes bored onto their upper and lower lip and padlocks locked and fitted through the holes to prevent them from eating the sugar canes in the plantations they slaved away in.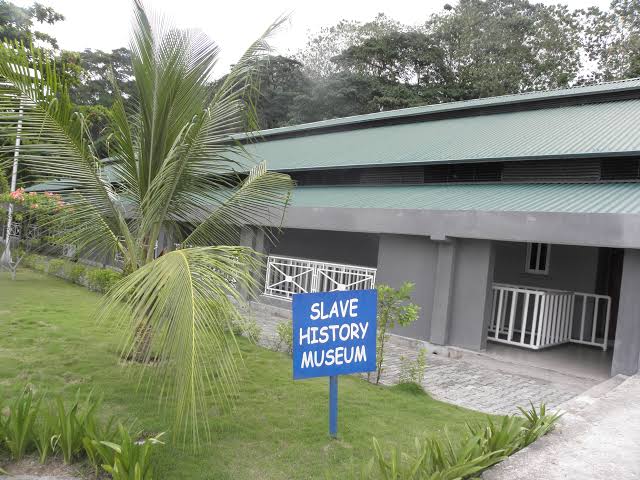 I was still really young, just 10 years old at the time (I'm 23 now), it was the first time I was learning about the Transatlantic slave trade. After the whole tour I was angry with White people beyond words! I was enraged, I entered into the avatar state:
Kevin Hart's Guide to Black History (2019), an educational comedy special which was meant to show that Black American history was more than just about the slave trade, began with a little white boy, the white friend of Kevin Hart's daughter, hiding from Kevin Hart's daughter because she had just learnt about slavery and out of the resultant anger at white people she pinched the little white boy's nipples.
Most times the Transatlantic slave trade is talked about, white people are the villains and the entire blame for it is heaped on them, usually exclusively. But this is actually wrong, infact a study of the matter shows that this is so wrong that we should be surprised how something so wrong can become so mainstream.
Why the sole blame is not on white people is because all peoples are to blame. Every people practiced slavery in the past: blacks, whites, reds, yellows, purples, everybody! Starting from the first recorded civilization of the 4th millennium BCE, the Sumerians.
As Historian David Eltis puts it:
Almost all peoples have been both slaves and slaveholders at some point in their histories.
Infact, did you know that many of the black slaves sold to the Whites during the slave trade were royalties and noble Africans who had slaves of their own back at home? Slaves were usually gotten when one side defeats another during a war, they take people from the vanquished and sell them into slavery, kings, princes, chiefs, generals, children of generals, etc. This was how some of the slaves sold to the whites were gotten.
People talk about the other means of acquiring slaves which is simply attacking free people and enslaving them and say the whites came to Africa and did that. No doubt, that happened, but was by no means the only way Whites procured black slaves. They bought from black slavers too and even the practice of capturing slaves were practiced by every peoples of the world including blacks. Many black people captured fellow blacks and sold to white men and capturing of free people to become slaves is a practice every race did millenniums before the transatlantic slave trade.
Also, all the evils and cruelty carried out on slaves like I mentioned I saw in the museum were carried out similarly by every people on their slaves. In Nigeria and Africa one cruel practice was common, which was the burying of noblemen with their slaves so that the slaves would serve them in the afterlife. This was also recorded to be practised among the Egyptians when burying a Pharoah, recorded to be practisedin China, etc. It has come to be known as 'Retainer Sacrifice'.
In the novel Joys of Motherhood by Nigerian writer Buchi Emecheta, there is a really sad part about a young female slave who refused to be buried with an important woman and her son landed a heavy matchet blow on the slaves head that sent her landing inside the grave dead.
In that very city, Calabar, where I had visited that museum as a child there was a famous slave uprising in the 19th century. Yes, a slave uprising in Africa, African slaves standing up to their African masters in Africa. This famous uprising was because too many slaves were being killed for burials of important men, the slaves came together and revolted successfully. Then they formed a group called 'Nka Iyip' or 'blood men', in history they are known as 'The Blood Men of Old Calabar'.
Africans Enslaved White People Too
Read the book 'Christian Slaves, Muslim Masters: White Slavery in the Mediterranean, the Barbary Coast, and Italy, 1500-1800 (Early Modern History: Society and Culture)' by Robert C Davis Professor of Renaissance history at Ohio State University.
Or check out this Wikipedia article.
Between 1 million and 1.25 million European Christians were captured and forced to work in North Africa between the 16th to 18th centuries. Pirates known as corsairs raided European ships and territories and got white slaves which they put to work in quarries and construction sites and galley rowing.
White People (Especially Britain) Rather Deserve a Lot of Credit for Ending Slavery in the World
As we have seen, slavery was such a cruel practice, and even though the arguments that white people began to fight slavery for selfish reasons hold some water, it doesn't matter. Ending slavery was the most commendable act humanity has ever pulled off and the race at the forefront of it all were whites, starting with the British.
And what's more? When the fight to end slavery began every people fought it.
Other whites fought it
Talk about the Confederate States and the European countries that took some time before accepting abolition.
Asians Fought it
The Arab Slave trade
boomed more when Europe began abolition of slave trade and policed the Atlantic ocean.
Blacks Fought it
Africans continued the trade in slaves, trading with the Arabs. African chiefs still currently being celebrated in Africa like King Jaja of Opobo, King Kosoko of Lagos, etc. All opposed abolition.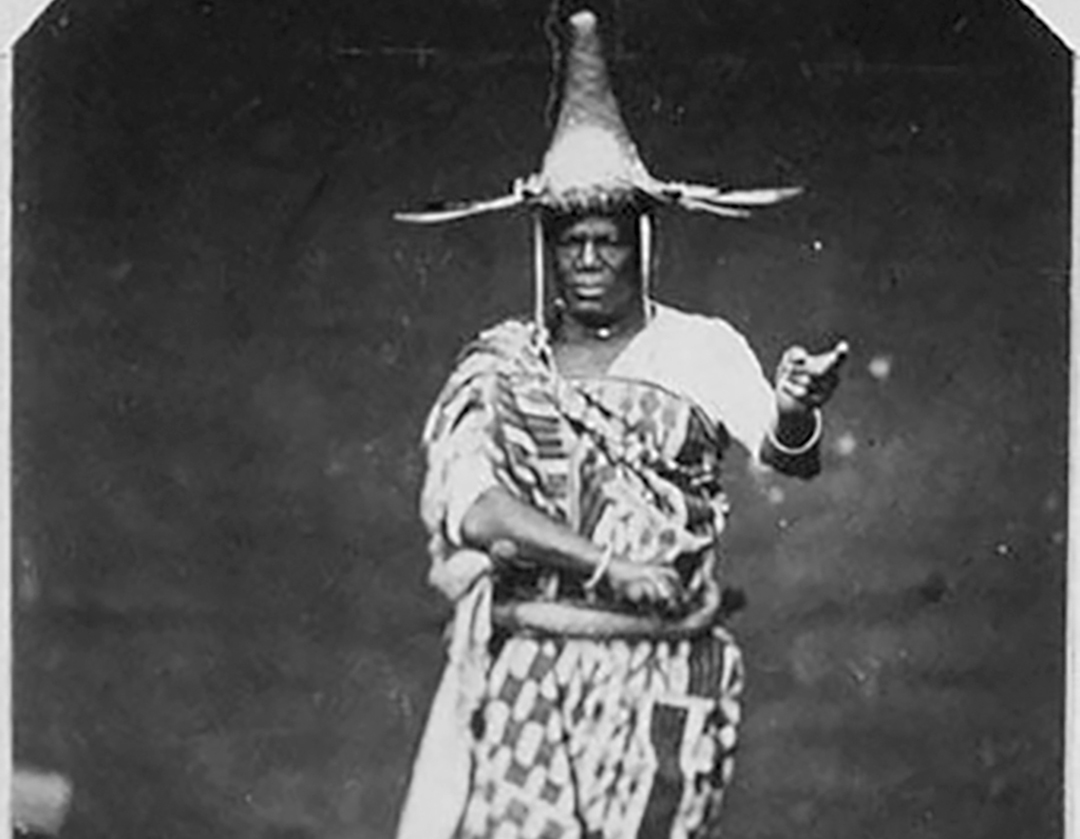 [King Jaja]source
In Conclusion
As we have seen, every race engaged in slavery and the whites, blacks, browns, etc all share an equal blame. It is easy to heap all the blame on white people because they are the ones in charge of the slaves when we go over the story, we forget that blacks were also in charge before passing the slaves to the whites, we forget that everything the whites did to the slaves were the same thing blacks did to the black slaves, were the same thing whites did to white slaves and the same thing blacks did to white slaves all at some points in history, around the same time as the transatlantic trade. No one is blameless and no one carries the entire blame.
If a white man is given a tour about what Africans did to white slaves he would be mad at Africans, if a black man is given that of what Whites did to African slaves he would be mad at Whites, if they are both given tours of what blacks did to blacks and what whites did to whites, who would they be mad at? Wouldn't they at last come to the conclusion that humans in general can be evil?
As we forge ahead and progress in our fight for a freer and fairer world we should remember that human rights and morality has always been in shambles and many things we now view as despicable evil because of the progress we have made were normal everyday occurrences in the past.

Roll with
@nevies
, I run a Humor, deeper thoughts and sex talk blog here on Hive🌚

---
Posted via proofofbrain.io
---
---