Adventures From a Lifetime of Staring at Girls #8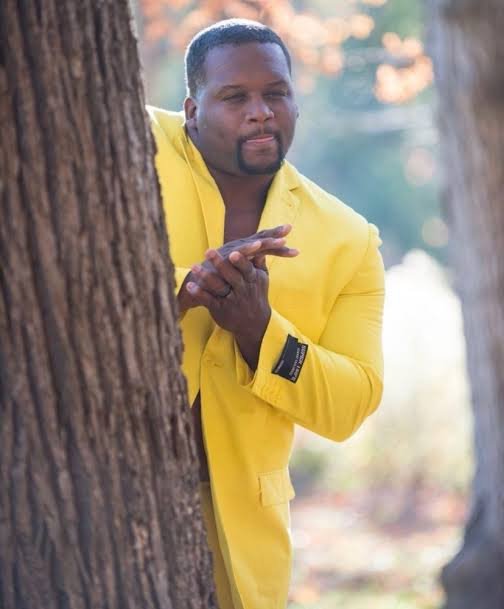 Hola everyone! And welcome to the EIGHTH edition of Adventures from a Lifetime of Staring at Sweethearts, I am your host with the hoes, Nevies the not-novice 😉, the eyes of Horus looking at the ass of whore-rus (Yes, I'd do anything for the rhyme)
So this is the eighth edition, you can read the first here, the second, the third, the fourth, the fifth, the sixth and the seventh.
Fuck! I can't believe I've written 8 versions of this shit!😀
This is a series where I give situation reports about things that transpire as I go about my daily life simply being a gentleman, walking upright, breathing in air, keeping an open mind like they say in the philosophy books and finally keeping an open eye that just happens to take in so many girls.
Here's the intro to the series:
Hi everyone,
I'm assuming by now everyone knows I'm like most modest gentlemen out there, which means everyone knows that quite like everybody else I breathe through my nose, eat through my mouth and like me some girls 😀.
There are a lot of things I want to do with these girls, naturally, and once in a while I'm lucky enough to do it with them, other times I'm stumbling and rolling on the ground from hitting the many obstacles that stand between me and doing the happy things I want to do with these girls. But there's one thing that is the easiest to do, this one thing that every gentleman like myself dearly love to do, this one thing that never fails us, this one thing that is always readily available to be done if you quite want to. That one thing is: looking at girls!
It never fails. All you need to do is go where girls could be found, or simply go about your daily business in society, keeping an open heart and an open eye and you'd get to absorb all the beauty, hills and plains, curves and edges these ladies drag along with them.
There are studies (you can check one out here), that prove that staring at women can be very beneficial to men's lifespans and health. Now I'm an honest man, I'm not trying to pretend like this study is the reason why I stare at girls, I had been staring at girls years before the people who carried out this study were even born, but I'm bringing this study up so that you can look at me and be proud of me for the great work I'm busy doing on my health and lifespan instead of doing drugs and ruining my life. You see?
So in my day to day quest to staying a model young man by improving my health in this way, I do have some adventures (Funny how I didn't have to become an archeologist in the end in order to have my fair share of adventure in this life). I've decided I start sharing my adventures, observations and stories with the rest of the world, who knows I might end up inspiring people to be healthier and lead better lives. With that I welcome you all to the brand new series tittled:
Adventures From a Lifetime of Staring at Girls Confetti!
---
In case you didn't already realize it, this series is like what they do on #exhaust and #actifit, it is all a means to promote healthy living by documenting our healthy activities. Before you object, remember the studies that show that staring at swidis is healthy living? Alright, don't argue with scientists and experts okay?
I'm going to be separating these different adventures/stories and calling them 'Reports' for organizational purposes like I always do. Each adventures post would typically have many reports so it would never be too brief. Alright, here we go for the sixth edition!
Report 1
Usually, when I make eye contact with a pretty girl stranger on the street I wink at her and maybe add a smile. You know? The player way. One day while I was on a bike I saw this girl inside a car, very pretty girl, we made eye contact and immediately I threw in a wink in player fashion, then smiled. She smiled too and looked away, only for her to step out of the car to go her way and I realize to my horror that she was a minor, only about 14 years old or so. I shuddered and in that moment I could have swore I saw R Kelly appear, shake my hand and say 'what's good brother?'
Report 2
I went to buy something from a shop one night, it was quite dark and there was this girl whom from what I saw in the darkness looked like she held a lot of promise. I just couldn't check her out properly because of the darkness, but soon I finished buying and as I moved away there was a little shred of light coming from another building and luckily she was coming that direction too. I stopped to wait for her to reach that light so I can check her out with the light, but when she got there there was a shadow blocking the shred of light that was supposed to be casted upon her so she got away without me having my look. I wondered in anger where the fuck that shadow came from only to move a little and find out it was my shadow! My god! I wrenched my clothes and was like 'I have seen the enemy and it is me!'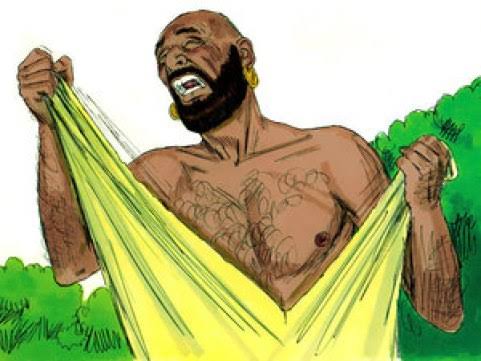 Report 3
Since I like to yap about philosophy, here we go with a philosophical one, you can call this one The Real Philosophical Report
In our quest to become true good and clear thinkers one of our greatest opposition is superstition, and just the other day I had to use my girl watching experience to clear up the misconception surrounding one notoriously prevalent superstition. This superstition is held by most people, it is the belief that good things, successes and failures are determined by some external supernatural force and it's usually called 'God'.
Easy now, people are usually very sensitive and emotional about their religion and belief in God, right? Well, 'truth' is the most important thing in the world, more important than all the millions of beliefs and religions passed down to us that we now hold dear and protect like we even know shit about how they came about. Religions that were probably started by some bastards that if we were to know them personally we'd beat the shit out of them and not even pay them any mind not to talk of taking their claims and stories seriously like this.
So since truth is that important, check out the argument, if it proves true ride with it, if doesn't then throw it away happily 😊. Here is the argument:
Things, successes and failures don't happen due to the actions of a god, they just happen at random. Actions are taking place everywhere everyday and sometimes the end result is something pleasant, sometimes it is not. The reason why we take successes and failures so seriously and think they must be directed by spiritual forces is because successes and failures are so important to us, they determine our next meals, the quality of our lives, etc and so we think serious things like that would not happen by chance. We do not realize successes and failures and randomness with different results are just normal life occurrences happening in every sphere of life, even in girl watching.
Sometimes you see a pretty girl shaped how you like and you want to take in all the view but there are obstacles like people she's walking with, other passers-by, a car, etc. Sometimes you can't turn your back to have a good view because you gotta watch your step, other times she's simply going the wrong direction where you can't have proper sighting. Then there are times when it goes well, she just happens to be right in front of you and you have all the time for as long a look as you want. Then there are other times when some obstacles obstruct you and you regret not having the pleasure of a good view only to find the same girl somewhere else soon right there in front of you to have the good look you wanted to give. Sometimes too when you miss her you never get the chance again. Then sometimes the girl you want to see has a lot of obstacles around her while some other girl shaped in a way that doesn't really sit well with you is the one who's free without any obstacles for you to look at as you want.
Do you see the successes and failures you record? Would you say it is god showing you booty views every now and then and not showing you sometimes? The times you regret not having a good look only for you to get a good look later on would you say god was testing your faith by not showing you the booty at first? That he was building your character and when he was done moulding you he let you see the booty at last?
So you see? Its all just randomness, everything in the world is just occurring randomly, sometimes it favours you, sometimes it doesn't like the roll of a dice. People usually say that the fact that you don't see a force doing it doesn't mean the force is not there, but of course not seeing it means you don't point at anything till you see something and you need way more evidence in order to point at something when you don't see anything. You dig?
---
---

That's it y'all! 😃 Thanks for dropping by on today's edition. See you in future editions!
Also, if you haven't, check out the previous editions: Adventures From a Lifetime of Staring at Girls #1 Has 4 reports
Adventures From a Lifetime of Staring at Girls #2 Has 4 reports
Adventures From a Lifetime of Staring at Girls #3 Has 2 reports
Adventures From a Lifetime of Staring at Girls #4 Has 2 reports
Adventures From a Lifetime of Staring at Girls#5 Has 5 reports
Adventures From a Lifetime of Staring at Girls#6 Has 4 reports
Adventures From a Lifetime of Staring at Girls#7 Has 2 reports
😃

--- #####
Roll with
@nevies
, I run a Humor, deeper thoughts and sex talk blog here on Hive🌚

---
Posted via proofofbrain.io
---
---