A Poor Man's Funny Scheme to Aid Cheating on his Wife
I know this guy that lives in just a single room with his wife, and by a single room I mean just one room, no kitchen, no bathroom, no dining room, nothing - nothing else attached to that one room. There's a bathroom and toilet shared by all the tenants there, though, and a shared kitchen; apart from that the one room is their everything: bedroom, living room, dining room - everything. That's how poor this guy is.
Then all of a sudden he brings his little brother to live with he and his wife. I was wondering, why would a young man whose marriage is only about two years bring his little bro of about 14 to live in the same single room with he and his wife, how would he be piping his wife when this little bro would be in the room all the time?
I was worried about this guy, but then I gave it some more thought. This young man has a lot of girlfriends outside his marriage who he's always having extra-marital sex with, and with his little bro living with him he can always use his little bro's presence as an excuse to not do it with his wife because he's usually tired from too much sexual activities with his other girlfriends.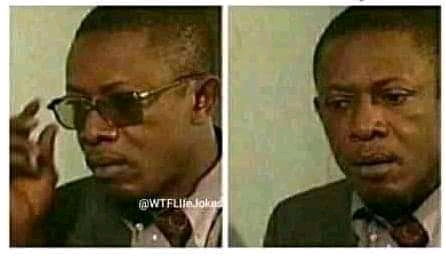 [Facebook]
On concluding my thoughts I couldn't help but whisper to myself: 'this motherfucker is a genius.' And then again, I've noticed that this guy, though poor is rich enough to move into a house with more rooms but he refuses to. The scheming motherfucker..
So that's what that seemingly permanent smile on his face is for. This guy should consult for the Federal Ministry of Planning.
---

Roll with

@nevies

, I run a Humor, deeper thoughts and sex talk blog here on Hive🌚
---
Posted via proofofbrain.io
---
---