WHO ARE WE?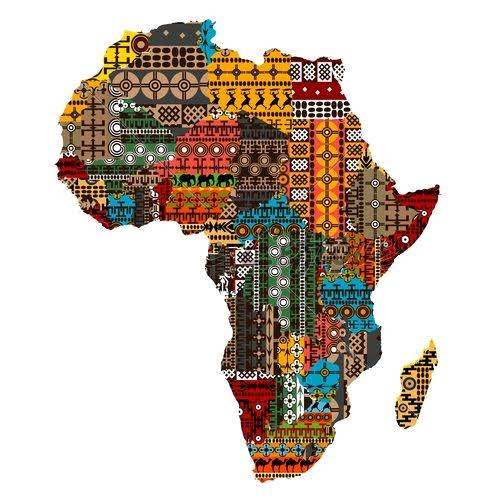 Source
Back in the days of the unknown, where our ancestors were a living embodiment of satisfaction and contentment. Back when the grass was always green and fertile because our forefathers were determined to live their lives without the pressure of external influence. Back when civilization was in our ability to be loyal and productive to the king and our fellow neigbours, when we could easily trade by barter along our streets without the fear of being short-handed or cheated.
Back when our brothers and sisters could identify wholly with the tenets of their cultures and traditions without any trace of shame or embarrassment. Back when our ignorance was bliss, and it rendered us oblivious of the influences of western materialism.
Now here comes the colonialists, totally drunk in their thirst for African endowment. They're like the thieves of the Bible, here to steal, kill and destroy all that Africa has been blessed with. They're subtle and forceful at the same time, exhibiting total human reconstruction and reformation. Using tools of social and cultural annihilation, replacing our way if life with theirs, because according to them ours was archaic and uncivilized.
Now look at us, a people stranded in a limbo, struggling with the idea of our true identity. Daily we struggle to uproot the mental implants that constantly reminds us that we're inferior. Whom are we to believe, our forefathers or modern civilization? Everywhere and everyday we're encouraged to dress and speak like a westerner, after all it's a local man that has accent. But then we're encouraged to maintain our cultural heritage. We're told that western food is the best, but we shouldn't let our local dishes go extinct. We're made to believe that western medicine is the best, after all natural herbs is for the poor and wretched. Even our educational curriculum prioritizes western language over ours, it's only an illiterate that can't speak fluent English.
We're a people caught up in two different worlds, unsure of where we belong, unsure of whom to follow, confused on what to believe. Deep in our subconscious we're constantly wrestling the demons of confused identity and it's a daily manifestation in our society where what's left of our history is just fragments scantily remembered by some of our worn out elders and historians. We have to intentionally start asking ourselves questions like:
Who are we?
Where did we come from?
Where do we belong?
Is our ways really inferior compared to western culture?
Who should we emulate, our ancestors or the colonialists/imperialists?
Is our difference a blessing or a curse?
What legacy are we leaving for future generations?
What's our true identity?
Until we're able to provide sincere and unbiased answers to these questions and actively work towards correcting any wrongs observed during the process, we will still remain a people stuck in a limbo of misplaced identity.
---
---