WEEKEND ENGAGEMENT|| WHY 2021 SUCKED AND 2022 WOULD BE BETTER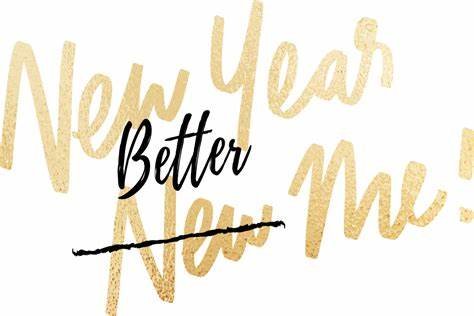 Source
The last night of 2020 was very exciting, the lockdown had cooled off in my country and like everybody else on the planet, I was excited for 2021. I had had alot of plans, new years resolutions as some would call it. Turns out the year had other plans. I started off with writing exams in school, nobody really likes exams if you thing about it and I had been so far away from school for such a long time, the student in me had melted into a puddle of laziness. But all that was just a phase, it was going to pass and I was going to continue with the plans I had for the rest of the year.
I was going to use the rest year to develop skills, improve on my singing, learn how to play the guitar, learn animating( I have always been a big fan of cartoons, they really give me a piece of my childhood so I thought why not learn how to make them), take a crypto course, and finally improve on my writing. Pretty neat goals huh. Started of with saving because I had to pay for the course. Juggling school costs with saving wasn't easy but I managed to do it anyways. Courses online were to expensive so I paid to a friend who was already in the game and he was a lousy teacher, most of his classes could be gotten off the first search on google. After all his classes, I could only tell what technical analysis, market structure, support and resistance, all of that stuff was but I couldn't tell how to use them. That was my first regret of the year. My laptop crashed and so did my dreams of learning animating.
School didn't give me time to take guitar lessons too, and when I did manage to make time, my teacher was busy. Tried learning off youtube but it can be pretty hard for a left handed person plus I heard if you learn the wrong thing, it can be hard to correct them. I took a pause. Lost 3 friends that year, two by road accidents and the other from ulcer. But my biggest pain that year would be telling my grandma how much she meant to me even if we barely talked. I was in class the day I got the call of her passing, 6th June 2021. I still get filled up with regret every time I talk about her. I love you grandma and I wish we got more time together.
The only thing I can confidently say this year is I improved vocally, I can now reach pitches I struggled with before and my voice developed a little bit of texture. I think hive is the closest thing I got to improving on my writing. Still thanking @chincoculbert for the introduction. Made a lot of mistakes in 2021, mistakes I learnt from. Was a pretty shitty year but a calm sea never made a skillful sailor right? This year is going to be different. Good thing I graduate this year. I've learnt to go with the flow. I have only one goal for the year, be happy. I realize now that my happiness comes with a lot of rewards and instead of trying to achieve everything, putting my happiness first attracts the things I'm trying to achieve. The year is off to a good start already, I mean its only the second day of the year and I already found love but that's for another day.
As a plus, I just want to say sometimes things will not work out the way we want them to but its all part of the plan, everything you do is lining you up for your big break. Problems are a big part of growing. The different between me now and then is now, I don't react to problems, I respond to them. Thank you hive community.
---
---