BIRTHDAY EVE IS A THING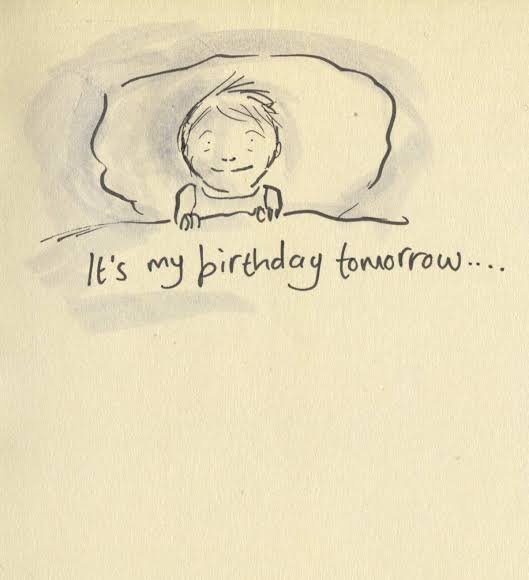 Source
I plan to wake up tomorrow like any other day. Everybody else seems to be more excited than I am. I have people calling already, asking me how it's going to be tomorrow. Why? it's my birthday tomorrow. Sounds exciting but it's really not. I've celebrated in the past, 2020, I took a bunch of friends to an open field the celebrate, talk, drink... basically had fun. But now, now I just want to sit home, probably read a book and watch a movie. Over time, I've grew into an indoor person. It's safe, it's peaceful, it's my space.
As I write this, I just got another call from a friend, What's with people and going out? Don't get me wrong, I'm not a sad person. Even with everything I've said about staying indoors, plans can change last minute and I say this because I know something my friends think I don't.
A surprise get together, and I have to act like I didn't expect it all. I'll be ready to collect my Oscar the day after tomorrow.
I'll be patiently waiting for my mother's call tomorrow. She does this thing where she calls me and tells me how I was born and how her water didn't break until the evening, she's been doing that since I was 16. deep down I like it it's kind of cute I hope she doesn't stop.
It's almost time. I'd tell you how it went. It's going to be a good day tomorrow.
---
---