MY APPLICATION TO NEWBIES INITIATIVE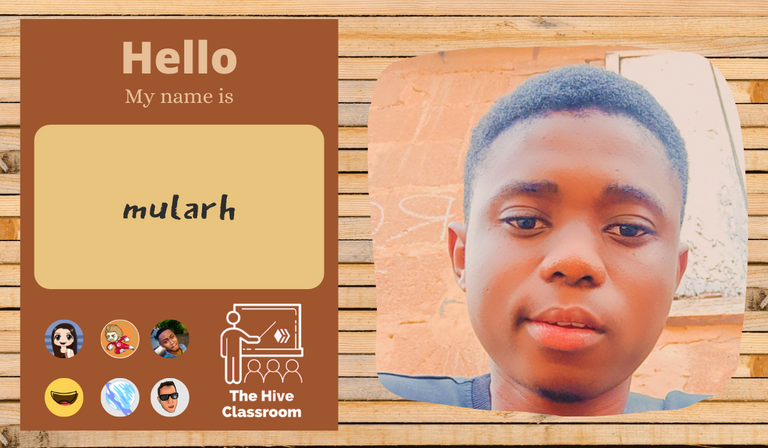 ---
INTRODUCTION
---
My name is Matthew known as @mularh on the Hive platform. I've been away for a few days because I went to work on a construction job. I'm back now. I was scrolling through OCD postings when I came across a user application post, then scrolled down to see another user, then another. As a result, I opened one and began reading. Then I locate a link to the newbies initiative in his post.
It turned out to be a project aimed at orienting newcomers around the hive. As I write this, I'm relieved since I'm sure I would have struggled to establish my blog on my own. I have a sense the road will be easy because of the initiative.
I'm grateful that the organizers have chosen us for the training while keeping our development in mind.
I'm glad to know that in the following three months, my hive experience will be different, and that I'll be able to progress beyond where I am now in terms of reputation, learning, and knowledge.
MY HIVE JOURNEY
---
Few weeks ago I joined Hive, thanks to a friend of mine @jsalvage, I did my Introduction post through hisis help and guidance and he has been helping me out anything I need help.
MY CURRENT STATS
---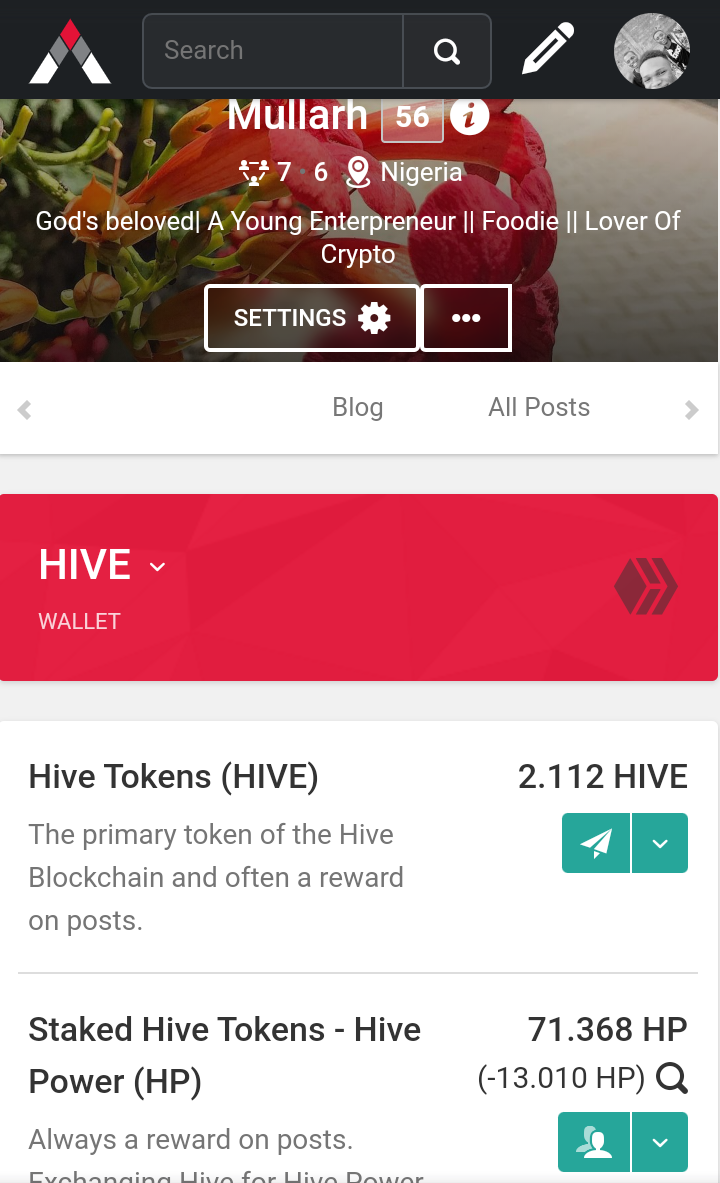 Initially, while I was preparing to write my application post for this initiative, I have 2.112 HIVE, I had delegated 13 HP , to a friend of mine to help him when he needed resources, I have a total of 71.368 HP, together with the HP I have earned on this platform. My current Reputation is 56, this has increased as a result of the support I received from OCD onboarding program whenever I make a post.
WHY I JOINED THIS INITIATIVE
---
I've decided to join the initiative because I want to learn how to grow on the hive faster so that I may dine with all of the heroes here.
I don't want to be discovered wandering around the hive, trying to figure out what's going on; instead, I want to go through rigorous training to better comprehend the hive as a whole.
I am confident that I will not be found wanting in any of the tasks I am assigned. All of them will be done with all of my zeal, devotion, and excitement.
I'm a cryptocurrency trader, a photographer, I also use woods to make different furnitures, a young enterpreneur who also enjoys cooking, so if you want to learn more about cryptocurrency, some new wood/furnitures terms (DIY) as well as how to make some various African cuisines, please follow me. That will be the focus of my blog.
FINAL WORDS
---
Finally, I will be delighted to see you in the comment section of my posts, as I will always make time to respond to all of your analyses, questions, and ideas. If you have any questions or find my article interesting, you can reblog it so that others can see and learn new things.
Because I have a roaming spirit, don't be surprised if you run into me in practically every community; you'll almost certainly run into me in all of my favorite sites, blogs, and contents.
I'll be seeing you around. Thank you for taking the time to read this.
Note: the program will be ending in few hours time, if you are interested you can check out the post, read the rules and follow the instructions..... NEWBIES INITIATIVE
In conclusion, I would like to thank @projectmamabg, for helping me with the badge and also guiding me on how to write this application. And to all the team behind this initiative I say a very big thanks you. Big shout-out to @theycallmedan and the @threespeak team.
---
---