Collecting Cards without any Financial Incentive
Collecting cards for fun
While scrolling through some old photos, I was suddenly reminded of the time when I was just collecting cards for fun. Just pure spending, no potential income attached to it. I will buy if it looks and feels good, never did I think twice if the price will appreciate or it will be the next big thing.
Fast forward to today, my attitude towards collecting cards has greatly changed (mainly because of Splinterlands). I now prioritize the utility and financial incentive that could come with it, regardless of whether or not I like the design of the card (now mostly digital). Despite this, it is still fun to look at some of my old photos and reconsider collecting again as it brings a good amount of satisfaction just by buying and riffling through it.
Note: Most of the photos in these cards have flash reflection. The cards are not with me at the moment, so I can't retake more decent photos to share with you. Sorry for that!
My favorite: Erdnase x Madison and Madison Dealers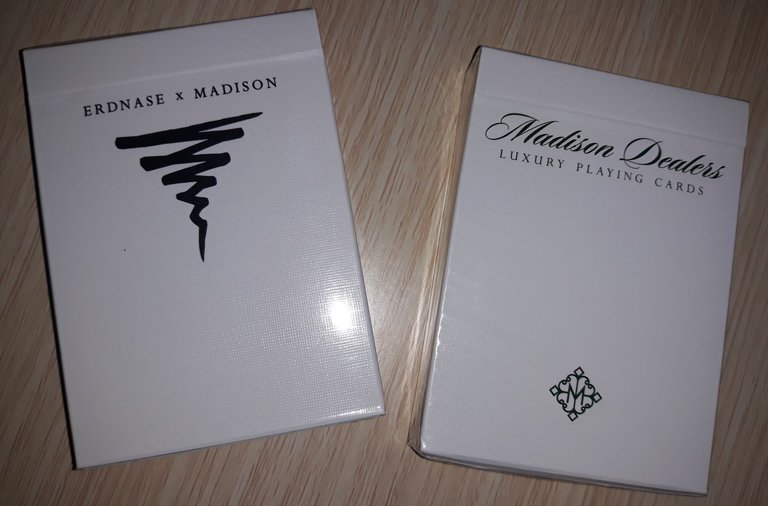 Better images links: Erdnase x Madison & Madison Dealers
These decks are designed by Daniel Madison, one of the magicians that I highly look up to. The first time I saw these, I knew that I had to save up for it (actually not expensive) and get my hands on it someday. I can remember regularly checking up on the store if the deck of cards were still available -- oh that was fun!
It is now an opened deck, that I haven't checked for more than a year now. Do I regret buying it? Hell no! It is still a good buy when it comes to the fun that I got during that time! Now that I am reminiscing, I still get that feeling.
---
Virtuoso Spring/Summer 2016 Deck
Here is another awesome deck that I bought three years ago. It is called Virtuoso Spring/Summer deck, and it is mainly used for cardistry. The slick design makes it perfect for flourishes and springs!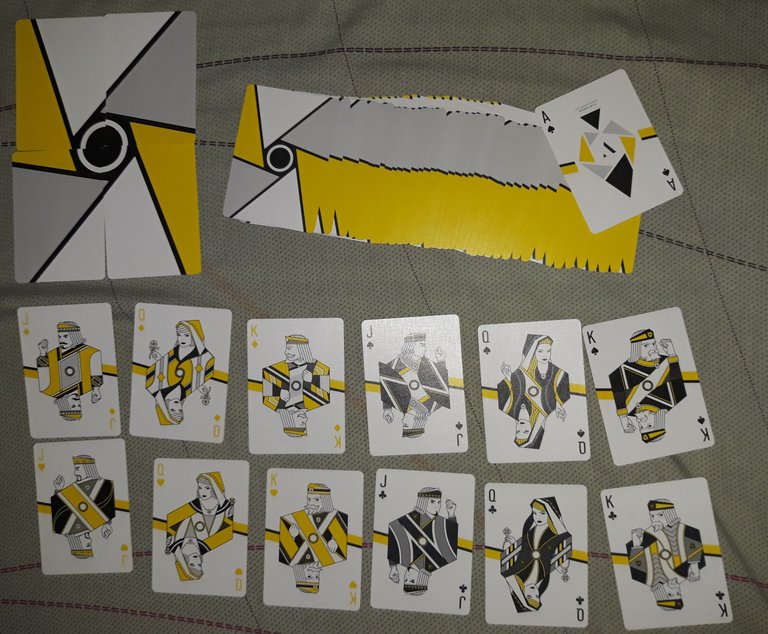 Another poor image quality, sorry!
To somehow give justice to the awesomeness of this deck, I'll share a better sourced image down below.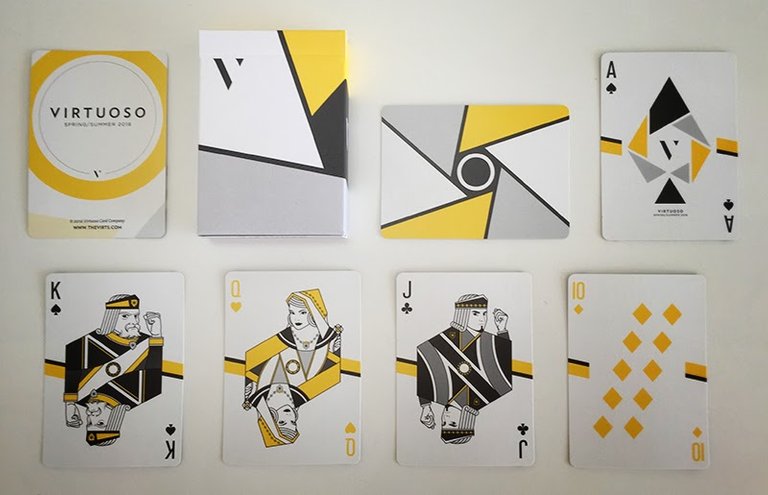 Source: Kardify
See, it looks really awesome isn't it? There are a lot of editions for the Virtuoso Deck, but currently I only have the yellow and green one. Will likely be adding more to my collection soon :)
Some (20) of my decks in one image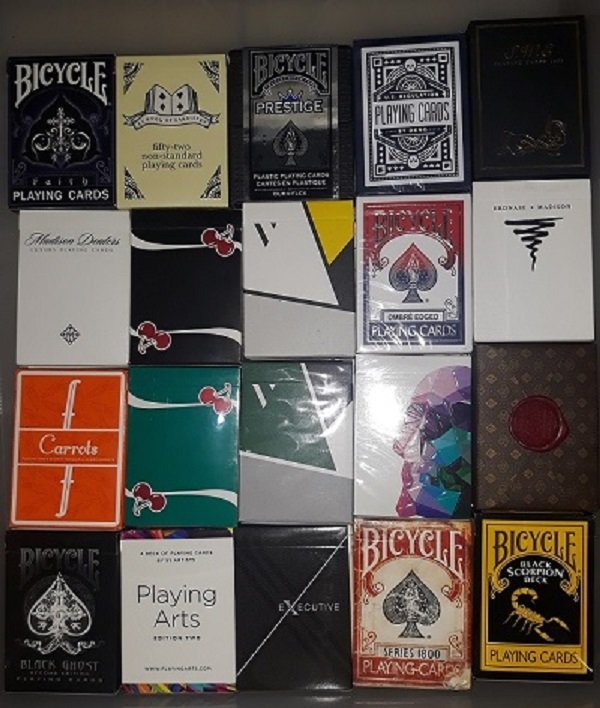 20 of my 40+ cards in one image :)
To date, I have 40+ decks in my collection. Here is 20 of them. Again, sorry for the flash in this photo. It's disappointing that you can't see the FW17 Virtuoso and Memento Mori decks clearly because of that. But those two decks are pretty great, it's easy to search for those so please do so if you have the time!
The Bicycle Scorpion deck (lower right) is the one that started it all. I was very interested in card magic tricks at that time, and collecting deck of cards has just come naturally. What made me choose the Black Scorpion deck as my first purchase was because of the decent price and good design that comes with it. Then the rest just came along.
There you have it! I hope you enjoyed looking at some of my card collections. Will share more in the future whenever I have new purchases or when I can already take a new decent photo of these!
---
---