I Have Taken The Next Step In Beer Production
A few days ago, I mentioned that I had brewed my first beer in CryptoBrewmaster. I had just started my new CryptoBrewery, rounded up the materials, and brewed a European Lager. Since that time, I have collected more ingredients and brewed a couple more of the same. However, after gathering more ingredients, I brewed another bottle, but this time, I stepped up to a Bella - Wheat IPA.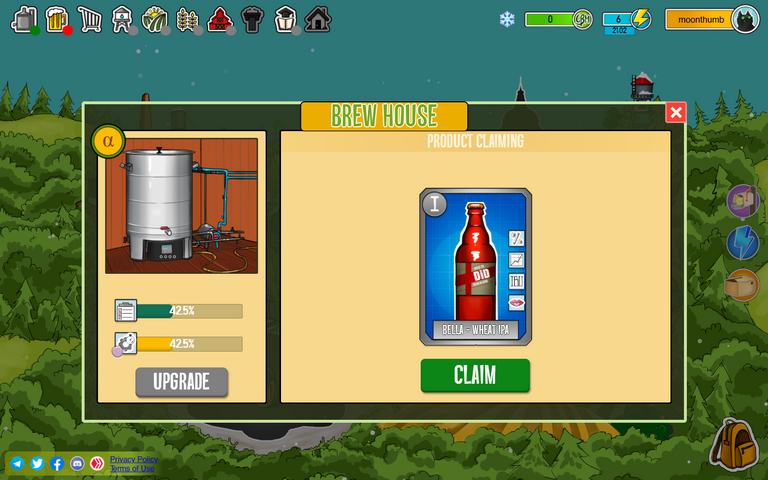 I don't know that this was such a great accomplishment. I do know the finished product will sell for more CBM. I'am still trying to decide if it is worth the extra time it takes to gather the additional ingredients or if that time would be better spent collecting ingredients to make more European Lager. I'll have to get back with you on that after I make some calculations.
I do have a question for more experienced players, though. Is it worth it to get higher grade ingredients by either paying the extra CBM in the Pub or renting some of the other buildings? The difference in price between the various grades of beer do not seem to indicate that this extra effort/expense is worthwhile. However, I do not have enough experience to know whether or not this will allow you to earn faster.
---
---