Making Progress On My New Account
A couple of days ago, I "transferred" my account from my entrepreneurial HIVE account to my new gaming account. As such, I was able to transfer my cards and Starbits, but had to start over from scratch when it comes to my experience. Now, I have attained my first milestone reaching level 5.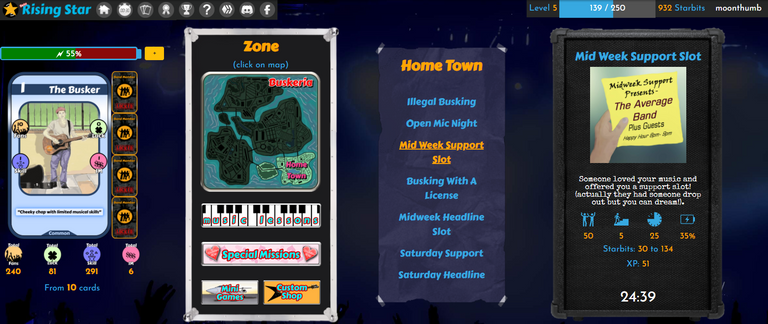 This opens up the Mid Week Support Slot which allows me to earn more XP and more Starbits for each mission. It also means I don't have to restart missions as often.
My next milestone will be level 8. At that point I will be able to start Busking With A License. Then at level 10 I can use the Midweek Headline Slot as well as start Music Lessons (woohoo) so I can start nipping my ego in the bud. We'll see how fast I can get there.
Do you play Rising Star? If so, what kind of tips can you give me? If not, you can get started and do the same things I am doing by joining HERE. Leave me a comment, either way.
---
---