Sunset moments from the Peak of Jackie Chan Aceh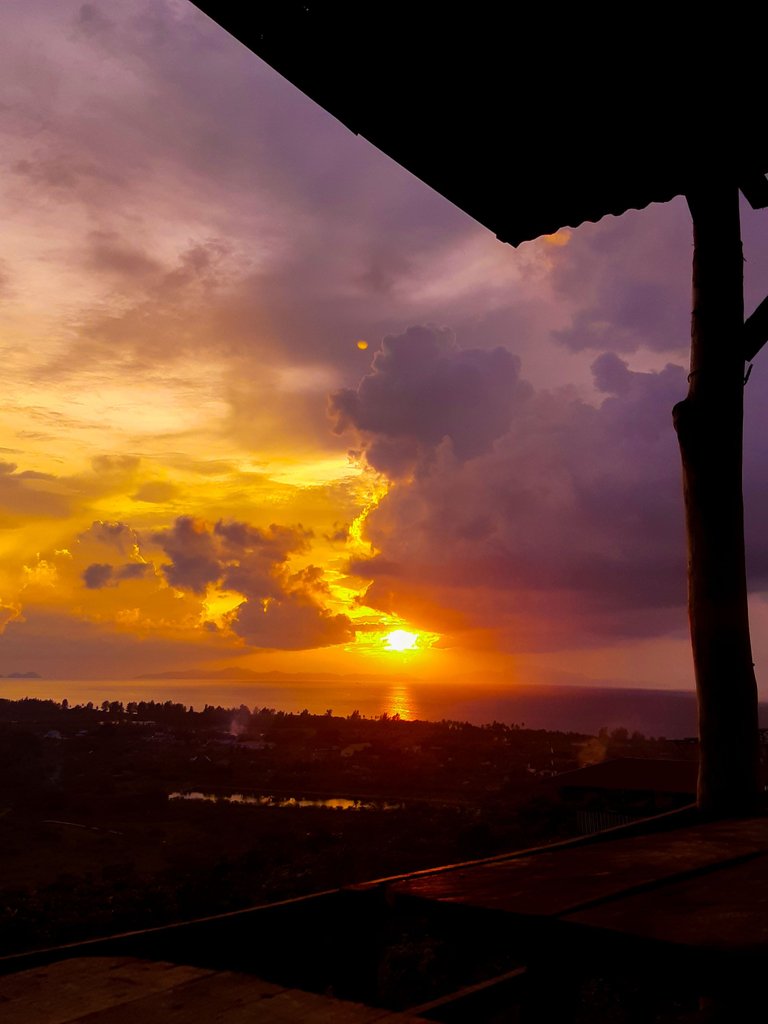 ---
---
When visiting Banda Aceh - Aceh Province, the tip of Aceh. It's not perfect if you don't see the view at sunset. I was really looking forward to that moment when I was there. A few days I observed that someone was blocking it, due to unfavorable weather, whether it was raining or cloudy. Even though this month is the fourth month in 2022. Usually April is the dry season here.
This afternoon was my last day in this province before I returned to my hometown, about 280km from Banda Aceh. Finally I got these most beautiful moments from the top of Jackie Chan. We call it because here there is a housing complex called Jackie Chan. It's just that today I was also still unlucky to see the perfect sunset moment. There is still something blocking it, namely the presence of several clouds that cover the sun.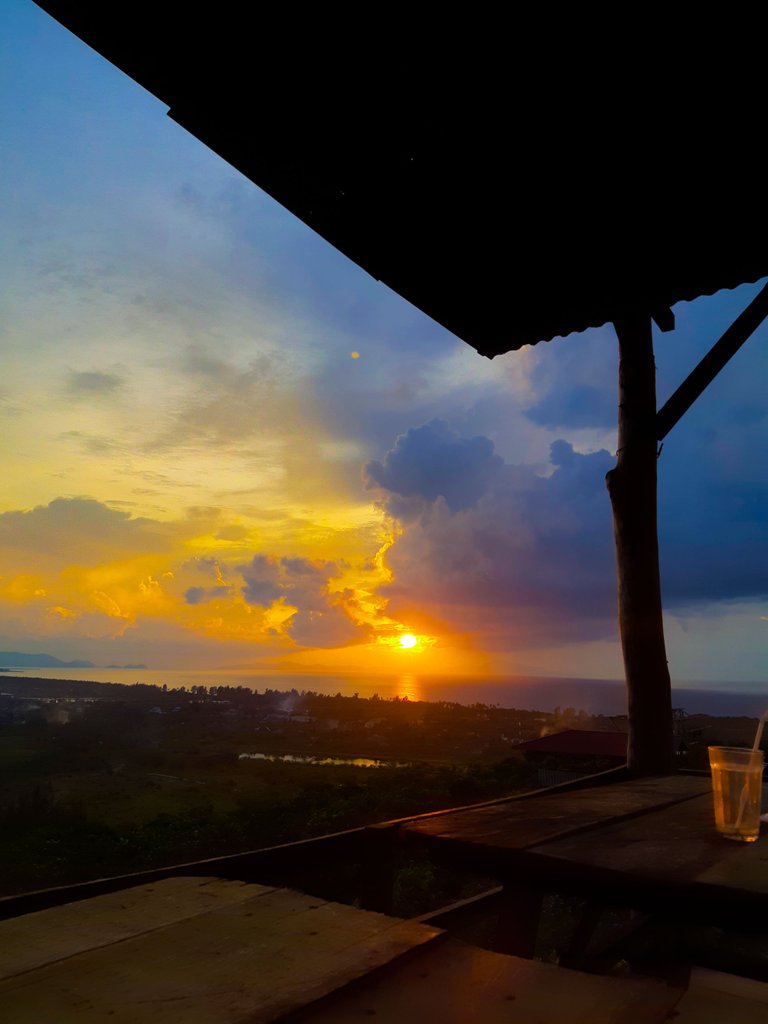 ---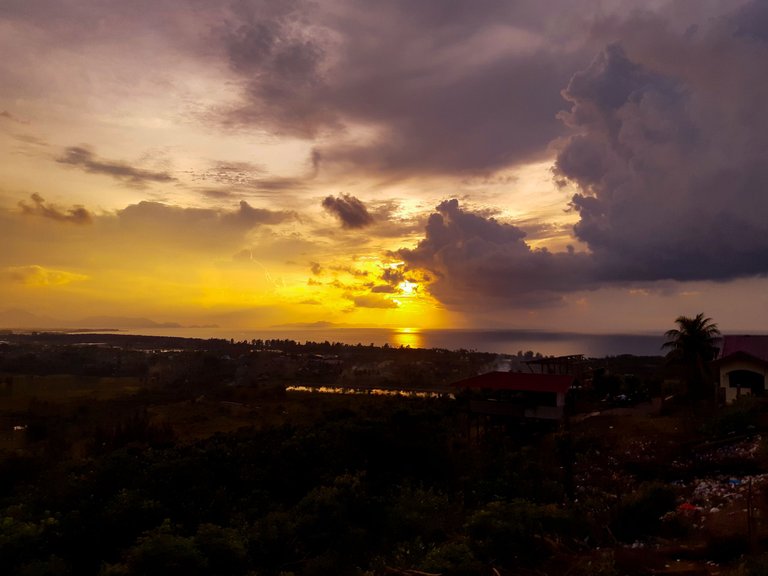 ---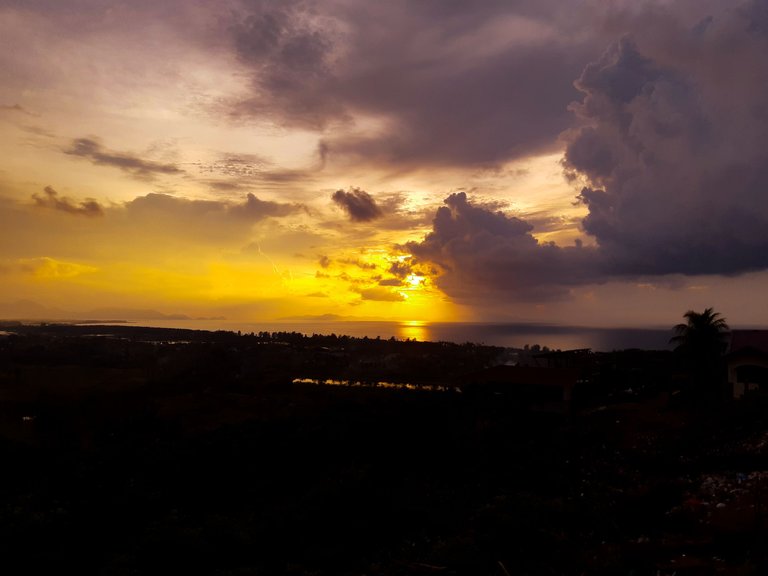 ---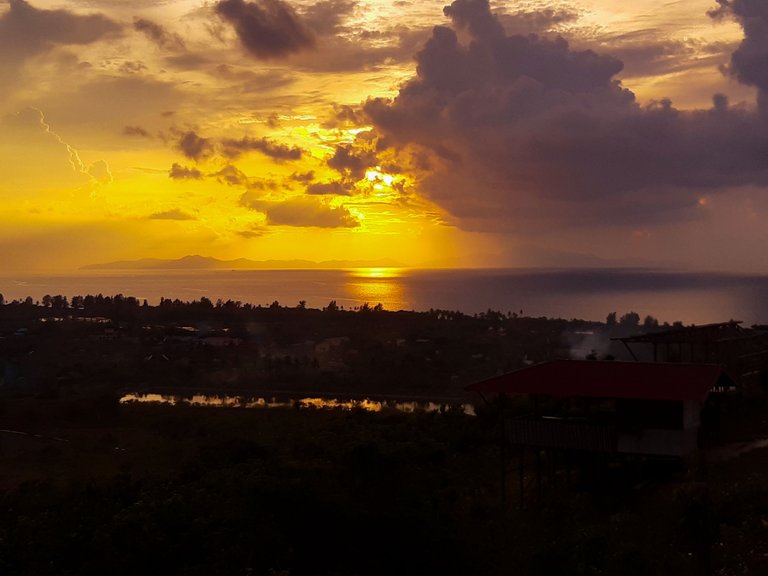 ---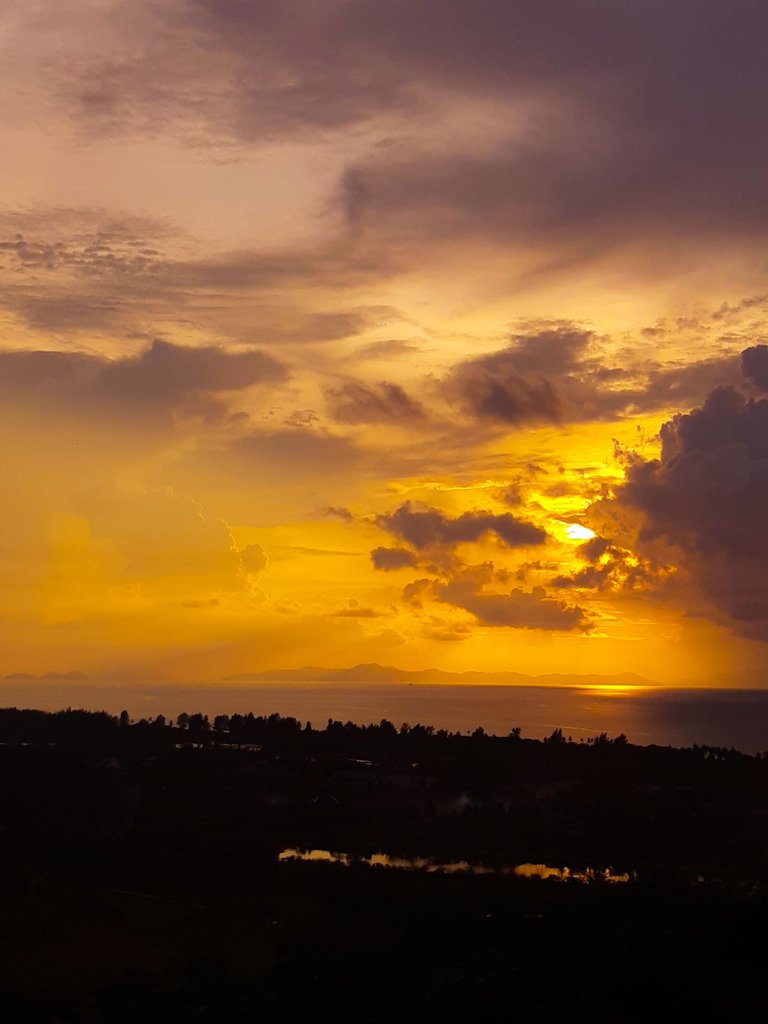 ---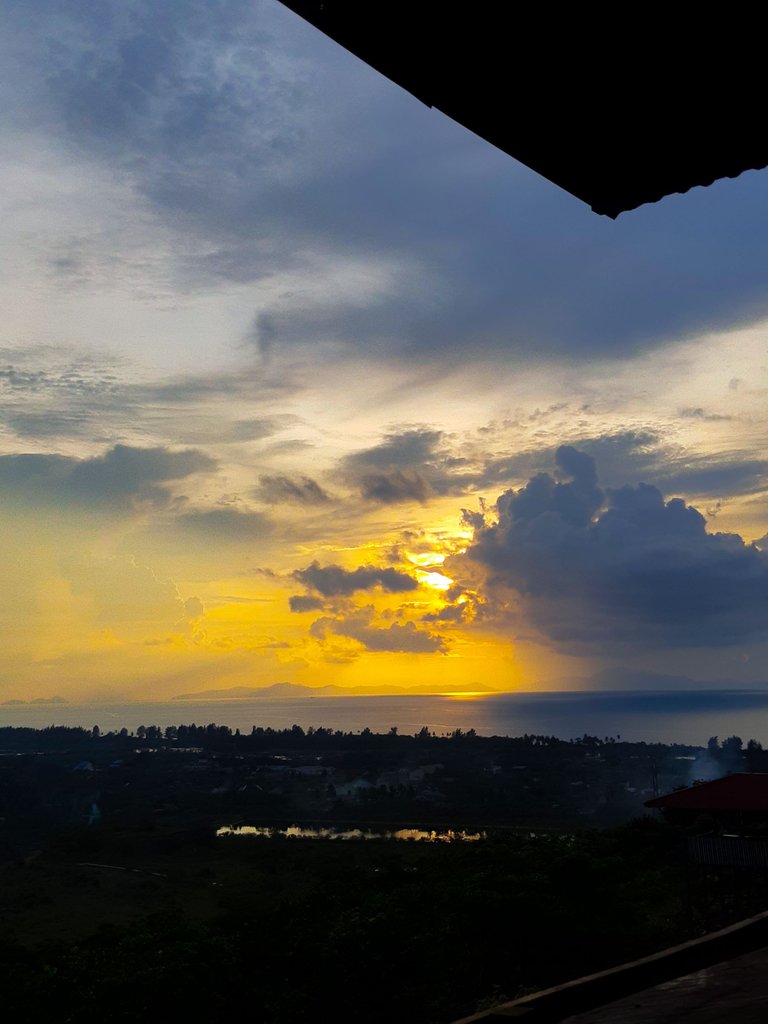 ---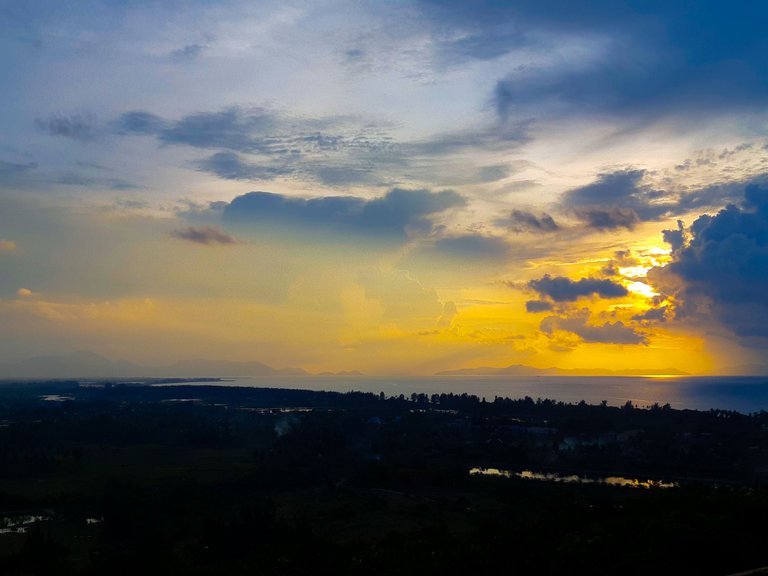 ---
---
But it doesn't matter, I have to be patient. Yes, patience is the key. Slowly the sun went down, I captured some moments. I took this picture using the Samsung A8 brand smartphone camera.
| Camera Model | Samsung A8 |
| --- | --- |
| Lens | Samsung Smartphone |
| Merk | Samsung A8 |
| Category | Sunset Photography |
| Setting | AF |
| Processed | Adobe Photoshop CC 2022 |
| Location | Aceh - Indonesia |
| Oringinal Picture | @mohd.iqbal |
---
---
Thank you for visiting and reading this post, if you like it, don't forget to give support and don't forget to also leave a message here to build posts in a better direction
Thank You
facebook | twitter | instagram
Warm Regards, @mohd.iqbal
---
---