I cooked Jellof rice; Check out my simple recipes
Hello guys! Trust you had a lovely weekend and all your plans worked out perfectly well. I know or should I say I guess that you didn't just enjoy just like that without cooking a sumptuous meal for yourself and family, friends and loved ones. If you didn't, please always endeavor to do so, no be every day you go work work work. Saturdays should be a day for relaxation and enjoyment, you get to prepare meals that take time which you couldn't during the week.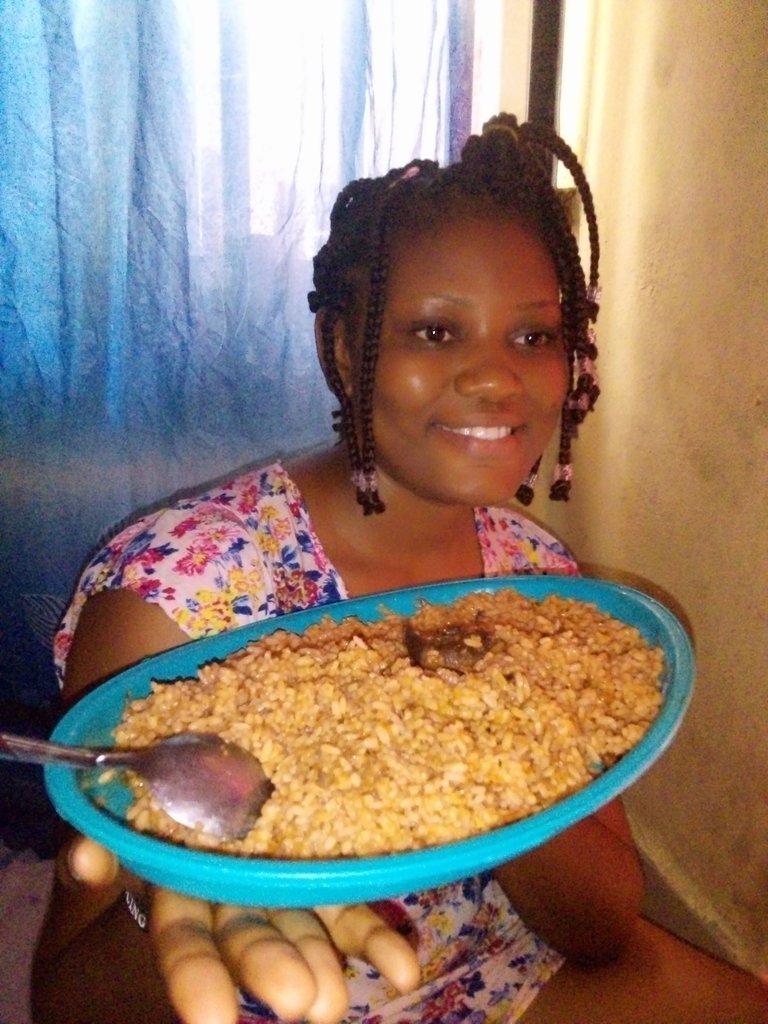 Before I get you bored with my talks, let me use this medium to tell you how I prepared this Jellof rice. It not our regular kind of Jellof rice actually; it's kinda different, but sweet and delicious trust me.
The ingredients I needed/used are;
Rice
Sachet tasty Tom tomatoes paste
Dry fish
Maggi
Pepper
Groundnut Oil
Onions
Salt
Crayfish
Thyme
Gino curry powder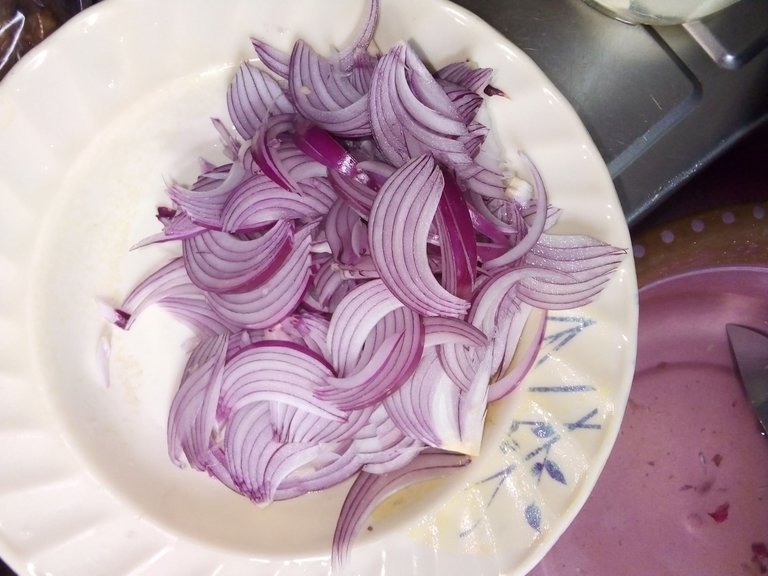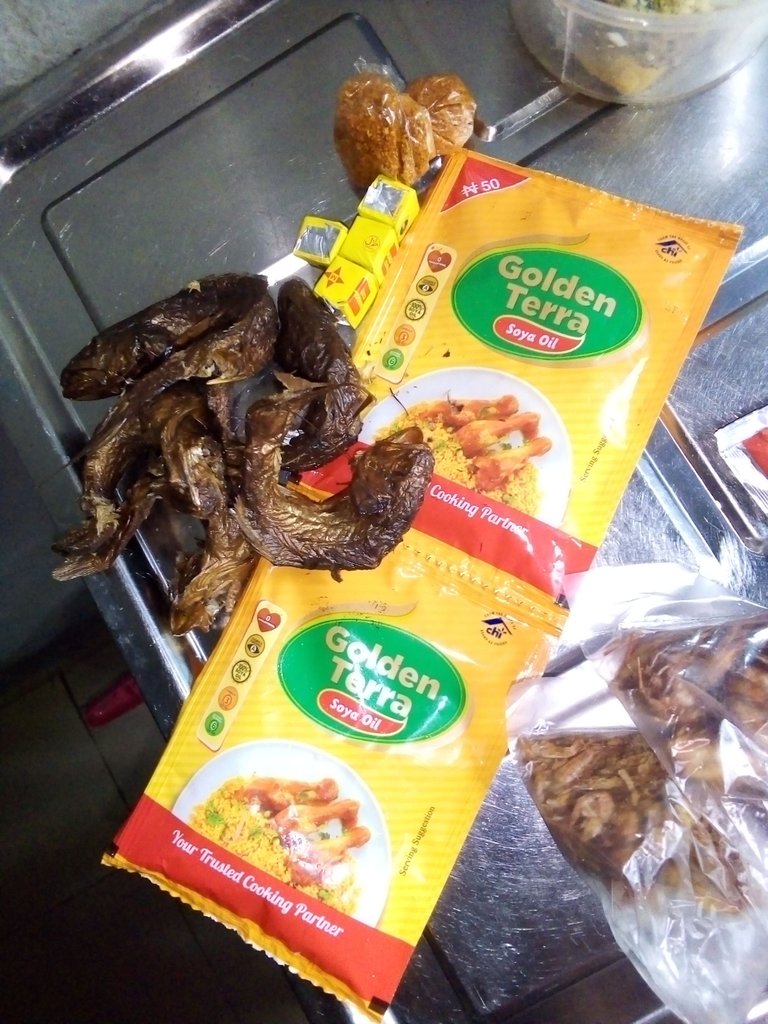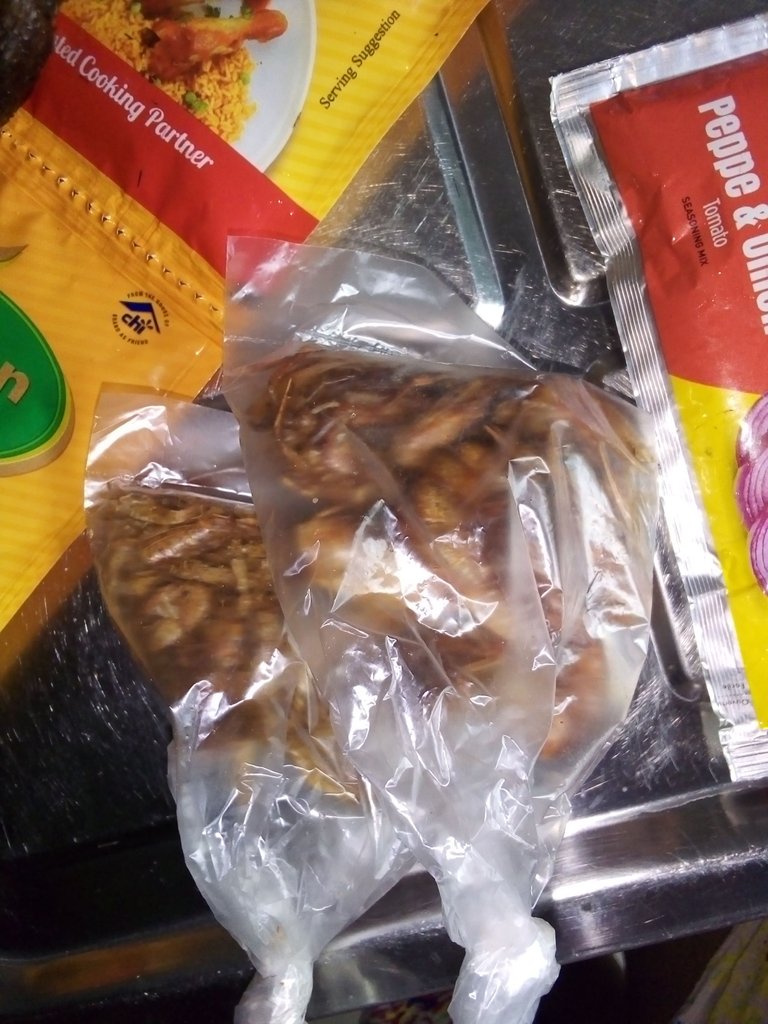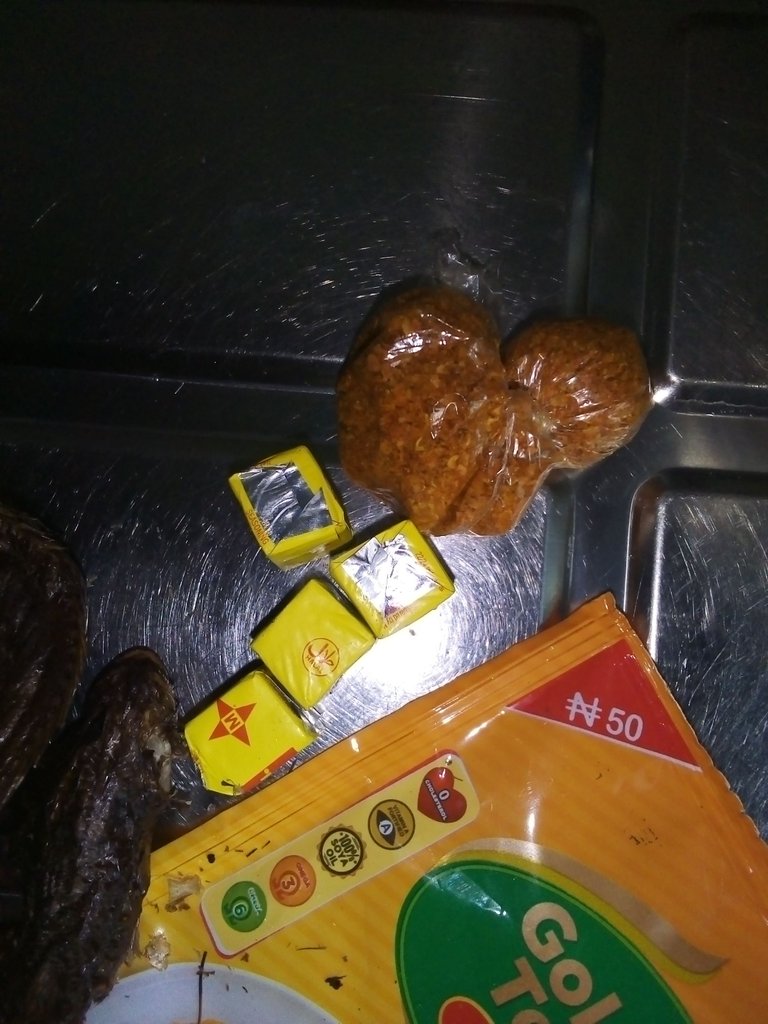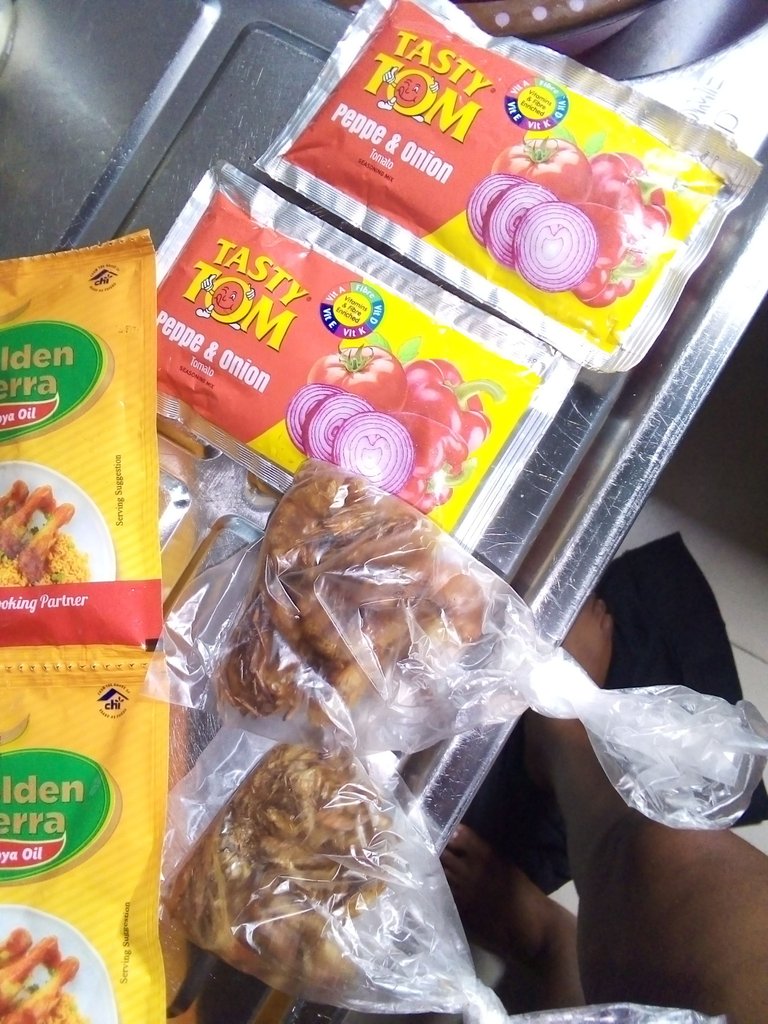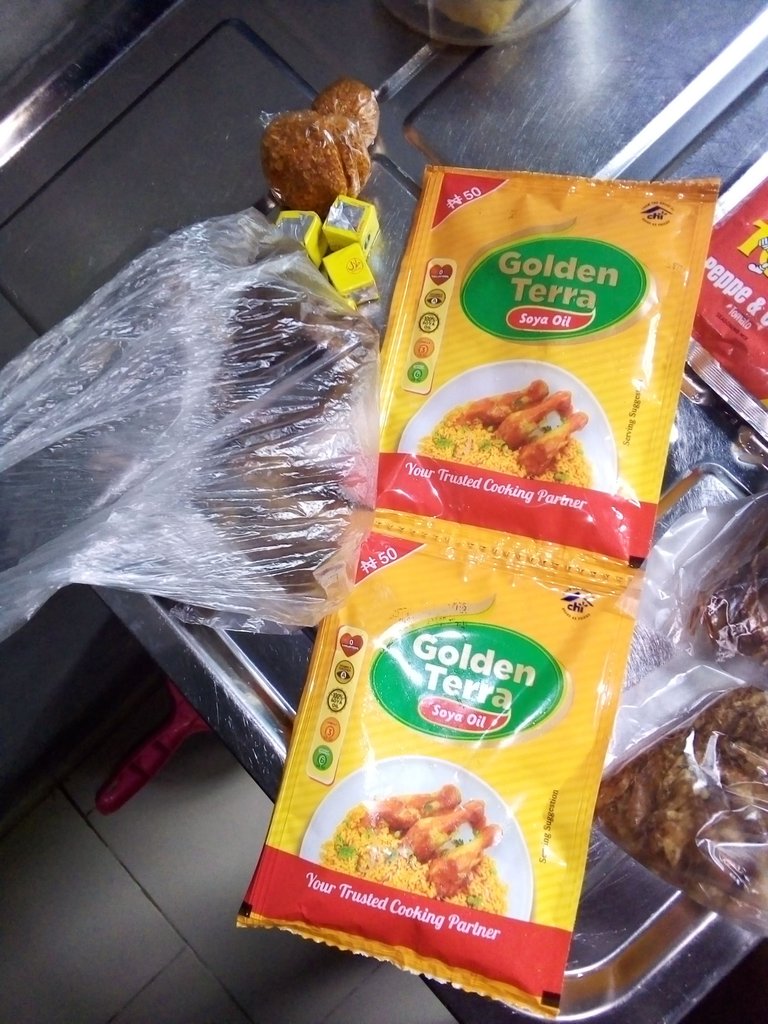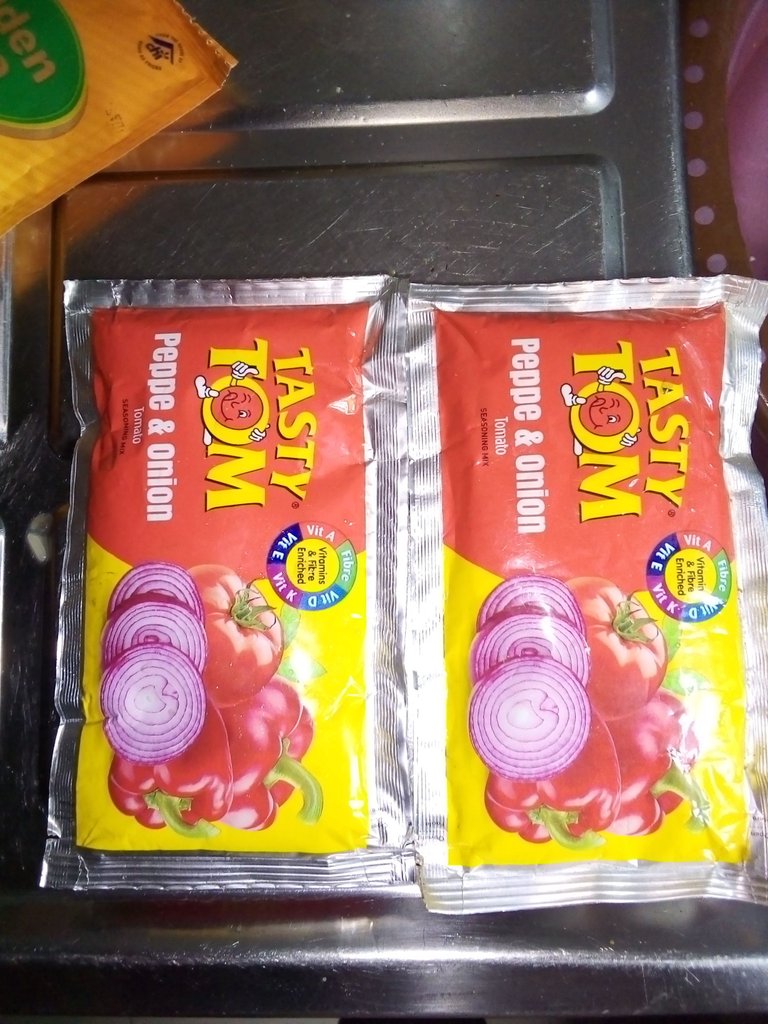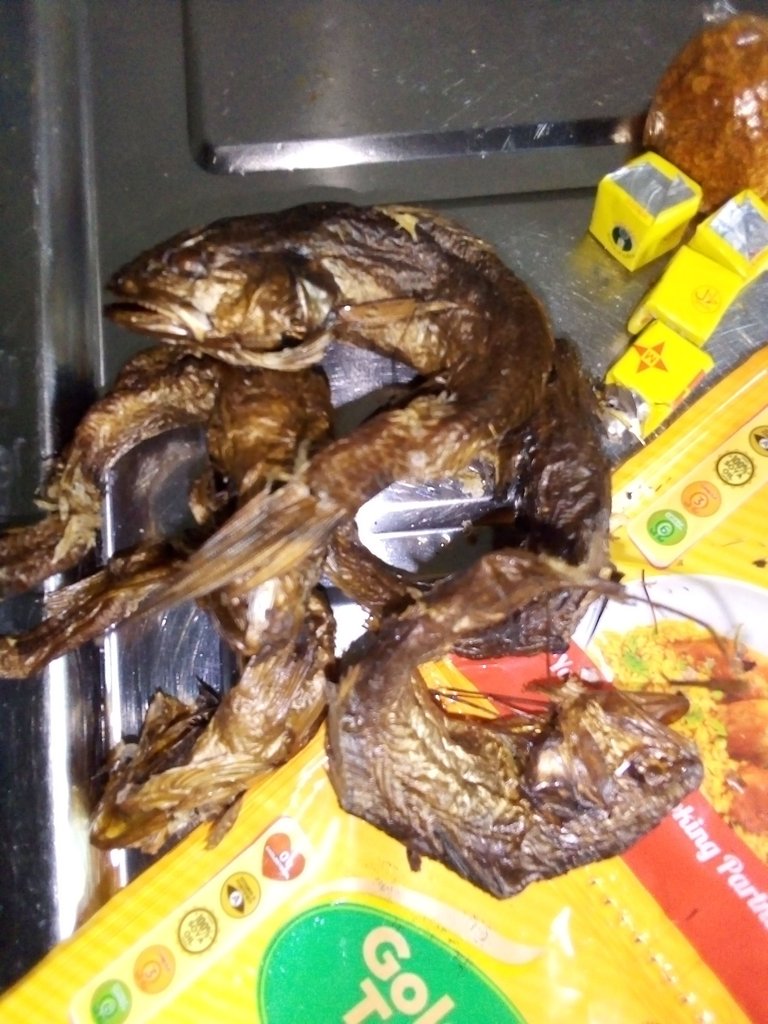 The above ingredients was for 4 cups of rice; our local rice over here and not the normal rice we all know. The pictures will show you the measurements I used.
Now these are mhizerbee's recipes
I carefully selected the rice cos it usually has refuse in it.
I parboiled the rice and washed it.
I prepared other things like slicing of Onions, grinding pepper and crayfish, preparing the dry fish, Maggi etc.
I filtered the rice and placed my pot on fire for the water in it to dry off.
I poured in groundnut oil, when it was hot, I added a little salt and onions then turned it.
Few minutes after, I opened the sachet tasty Tom tomatoes and poured it inside the pot, turned it and allowed it for about 10 minutes.
I put water pertaining to the amount of rice and ingredients I had.
I added all the ingredients; the dry fish, thyme, curry powder etc. I turned it and then poured in the rice.
It boiled for about 30 minutes and soon after that, it was done.
I scooped it, served myself and ate it.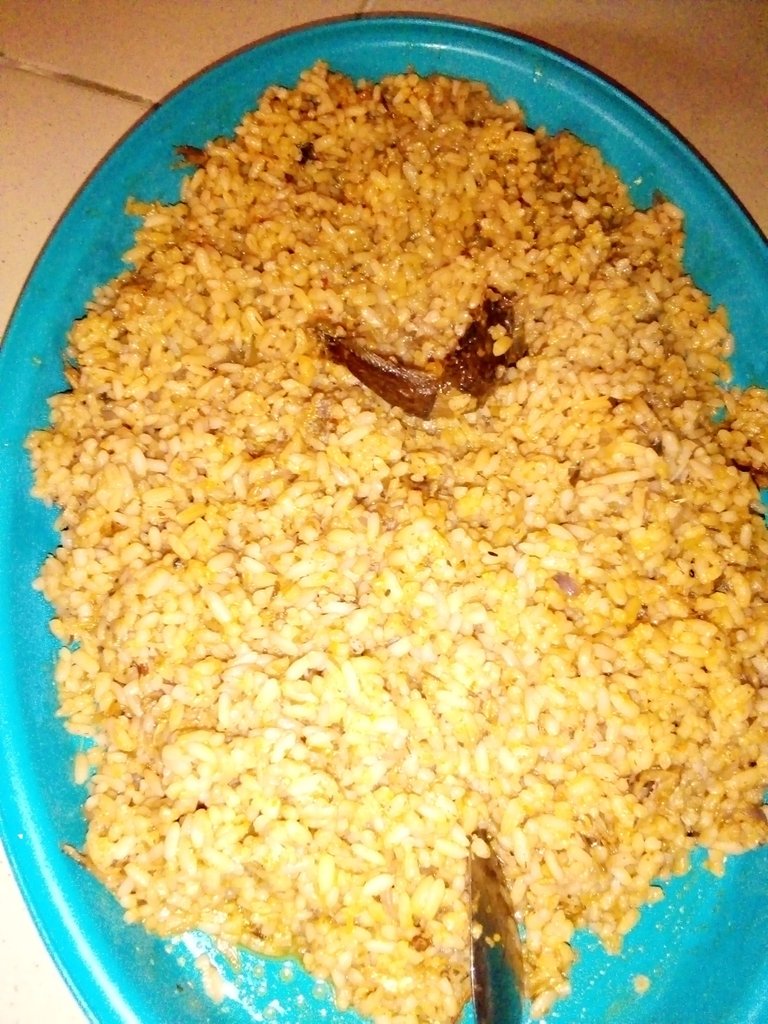 What's so different about this my Jellof rice is that I put dry fish and crayfish. The normal Jellof rice that is usually prepared at ceremonies, occasions, birthdays etc doesn't need crayfish and fish. It's usually prepared just like that; I decided to add them and spice up mine a little bit 🤷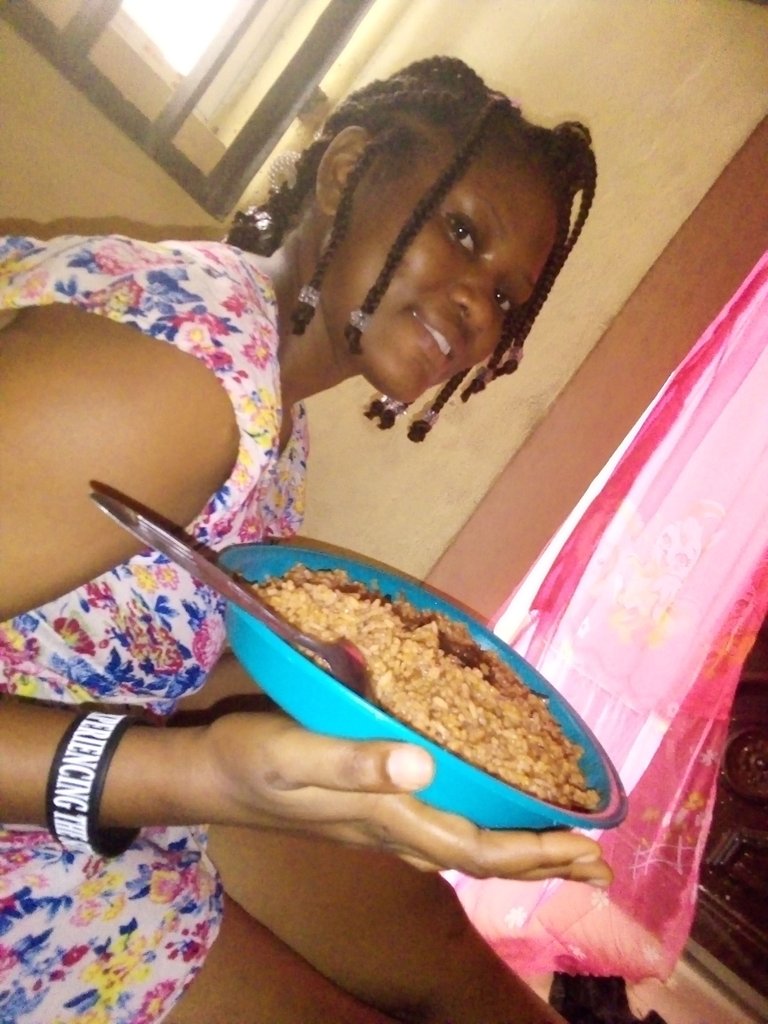 I didn't finish the food o
It's over here in Calabar Itu road, Akwa Ibom State, Nigeria; Find me if you can for your share😋, you really need to taste it guys, I'm serious 😀
I'll just be waiting for your knock on the door
It was nice sharing this with you
Thanks for reading my people
I love you all
Chop kiss 😘😘😘
I am @mhizerbee
Your beautiful chef
---
---