Akwa Ibom State wedding ceremony; A typical Ibibio wedding
It was indeed an amazing week guys. I was there when these two were joined in holy matrimony, exchanging their marital vows and professing their love for each other.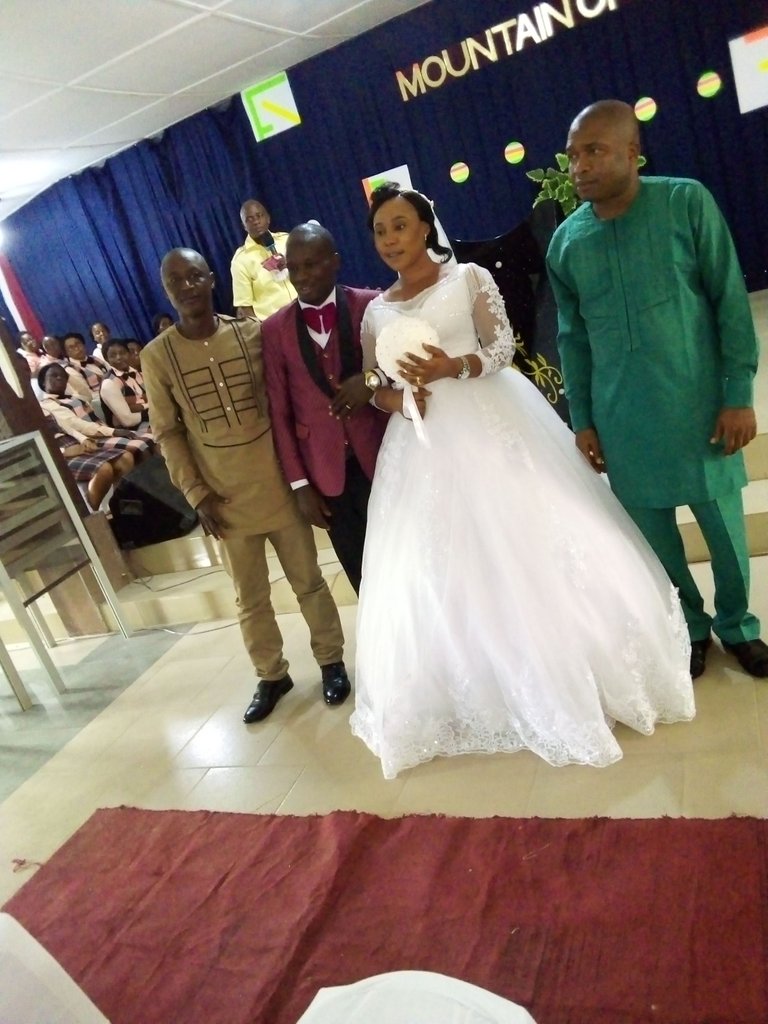 Indeed, marriage is honourable and sweet.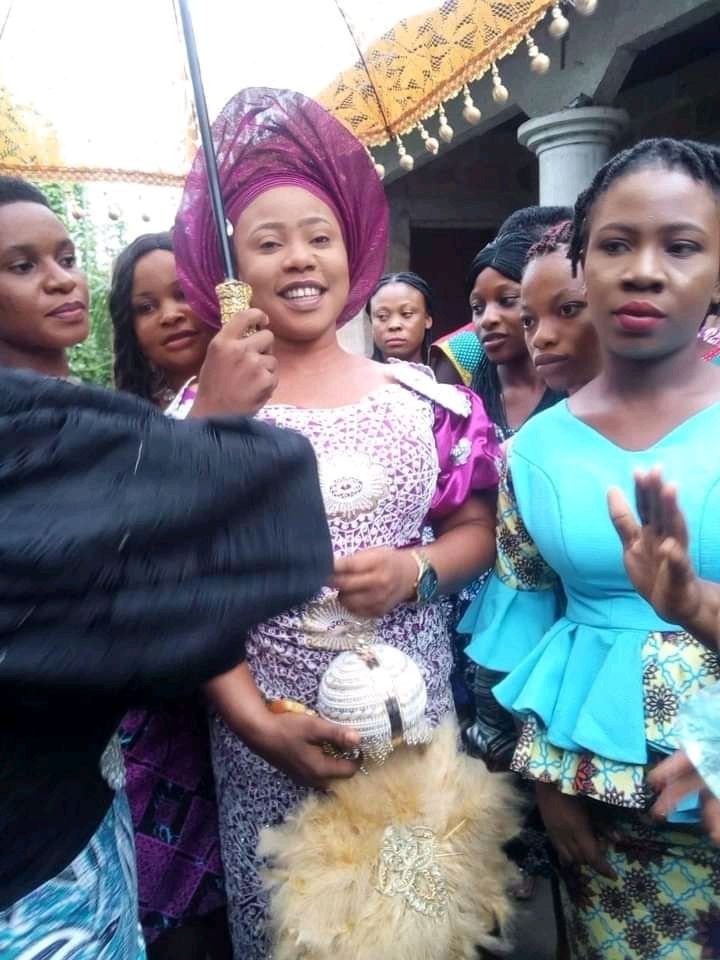 They tied the knot traditionally on Wednesday this week in the bride's family compound. It's our culture and way of doing things over here that the traditional marriage must first be done before the white wedding.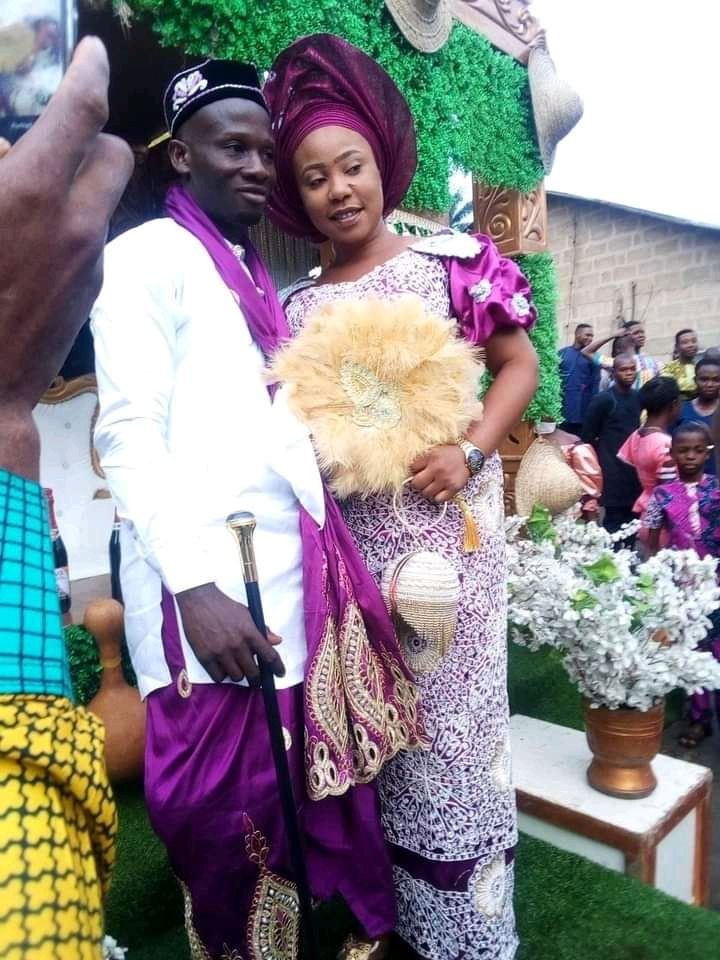 Though I wasn't in attendance on Wednesday to celebrate with them due to the fact that I had exams. Facebook showed me exactly how it went as you can see in the picture.
The bride was ever smiling and I really love her smiles. You know, one thing about her is that she's naturally beautiful and has a fiar complexion.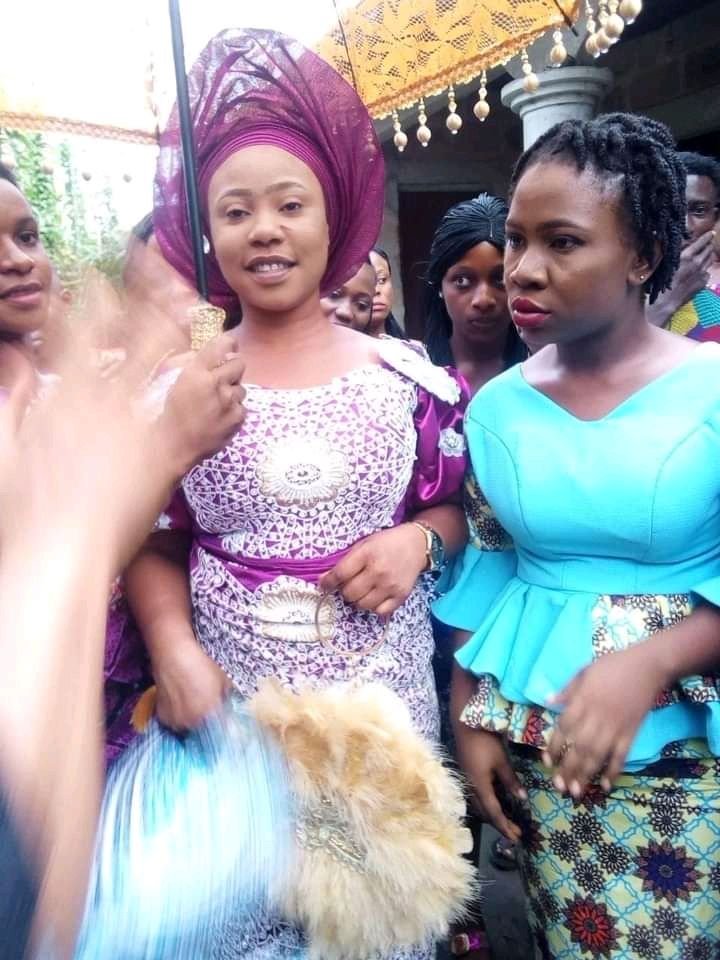 So today, being Saturday, was set aside for the wedding ceremony in my church.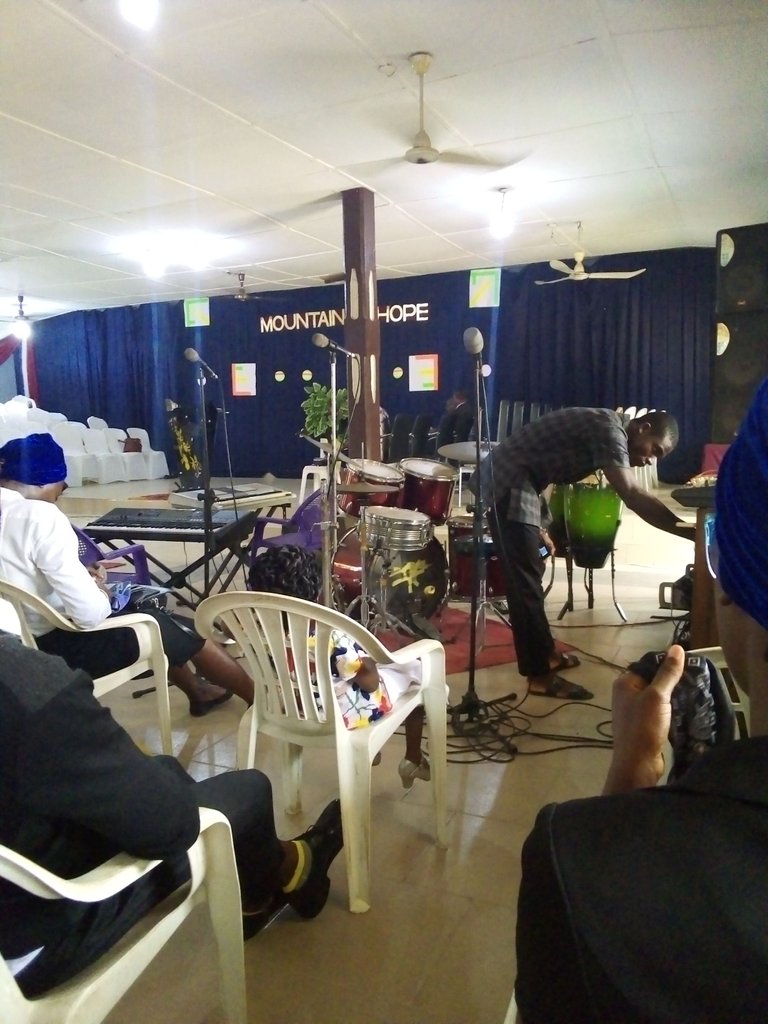 The couple are in the same church I am, they followed the principles of our church and we were ready for them as you can see.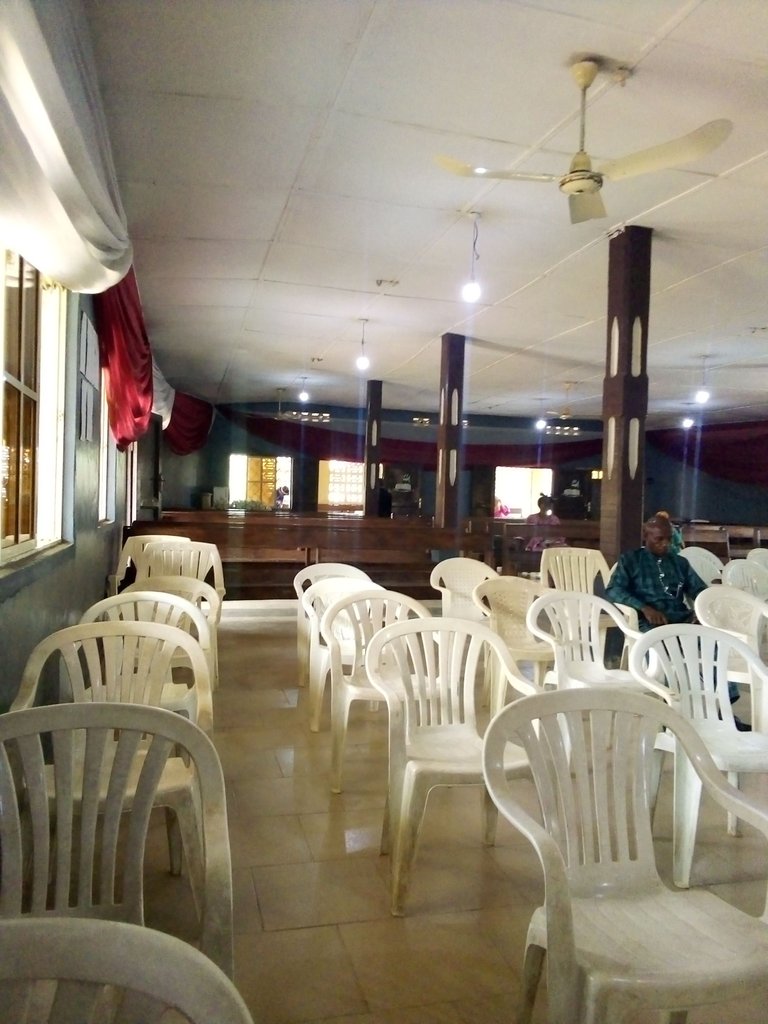 The ceremony was slated to commence at about 10am, but few people and choir members were around. That's didn't stop, since the bride and groom we're around, we commenced with the marriage proper.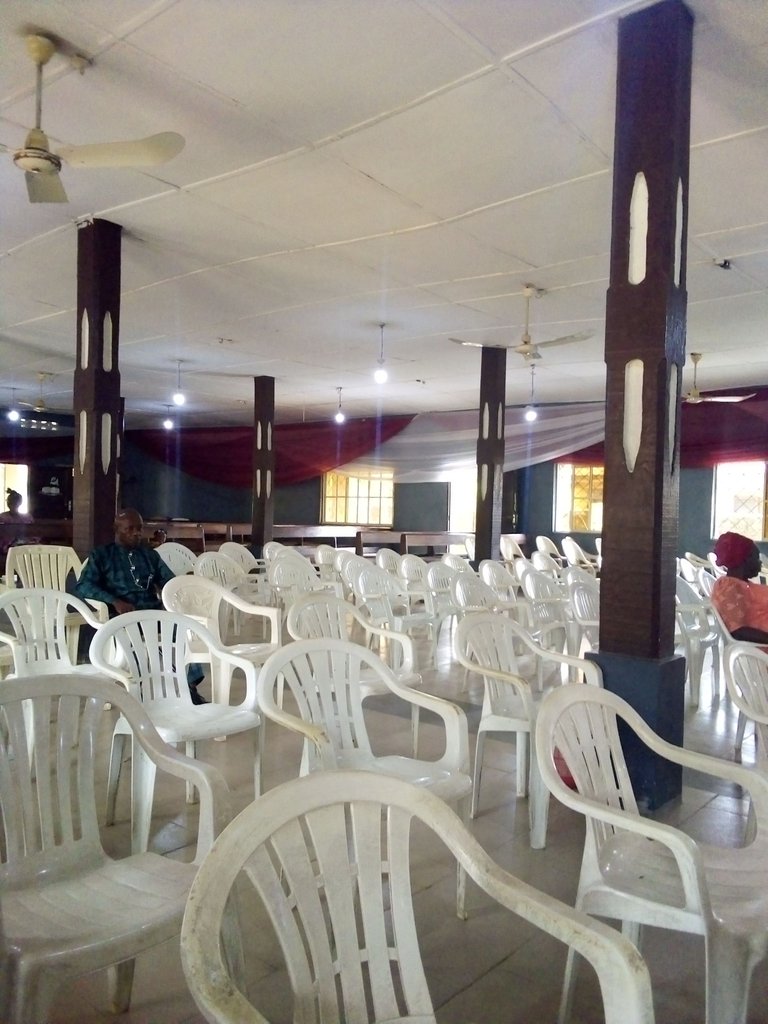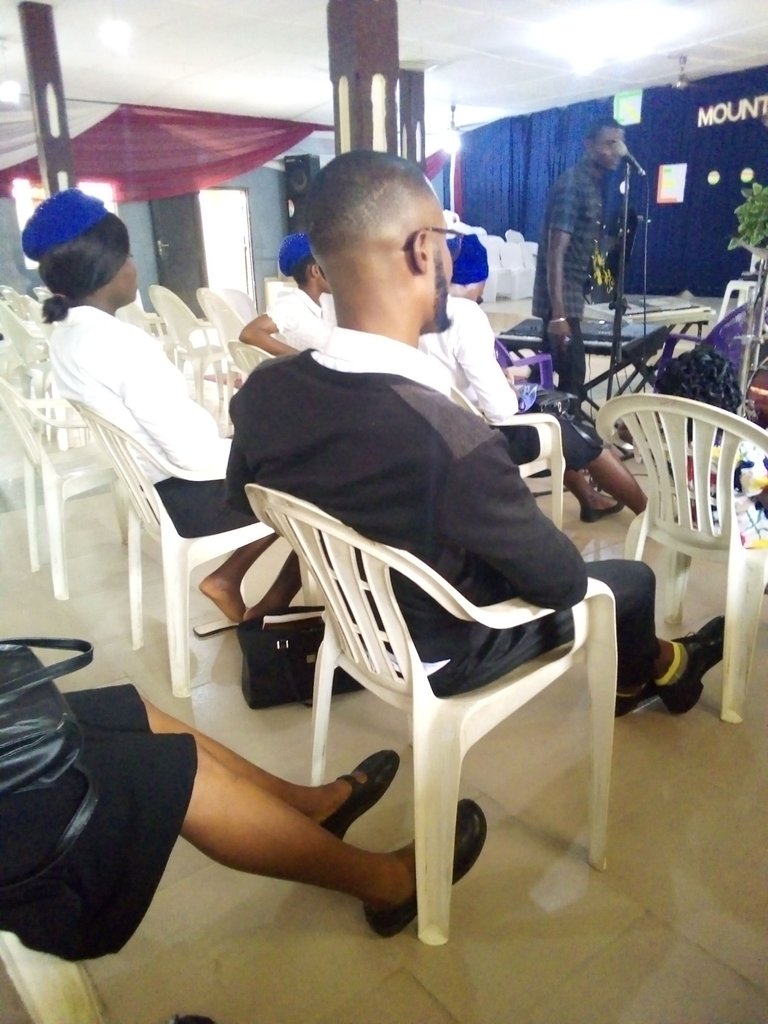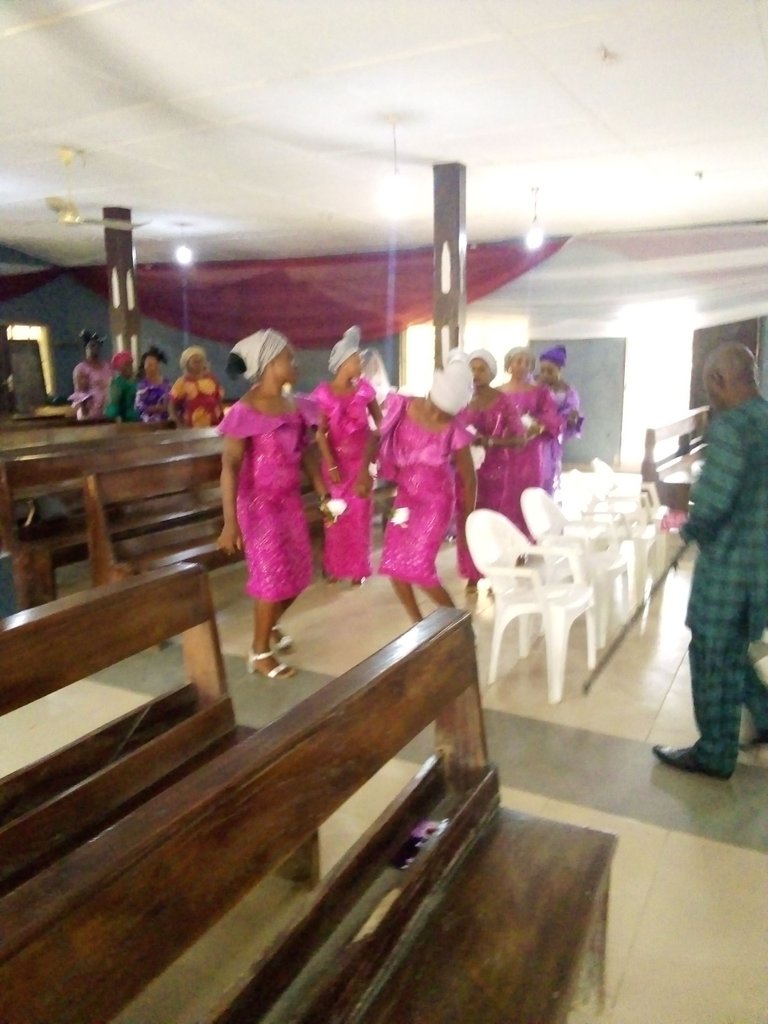 The groom was called first to dance to his seat with his little groom and entourage. Since I was at the choir stand singing for them, I couldn't take pictures of him.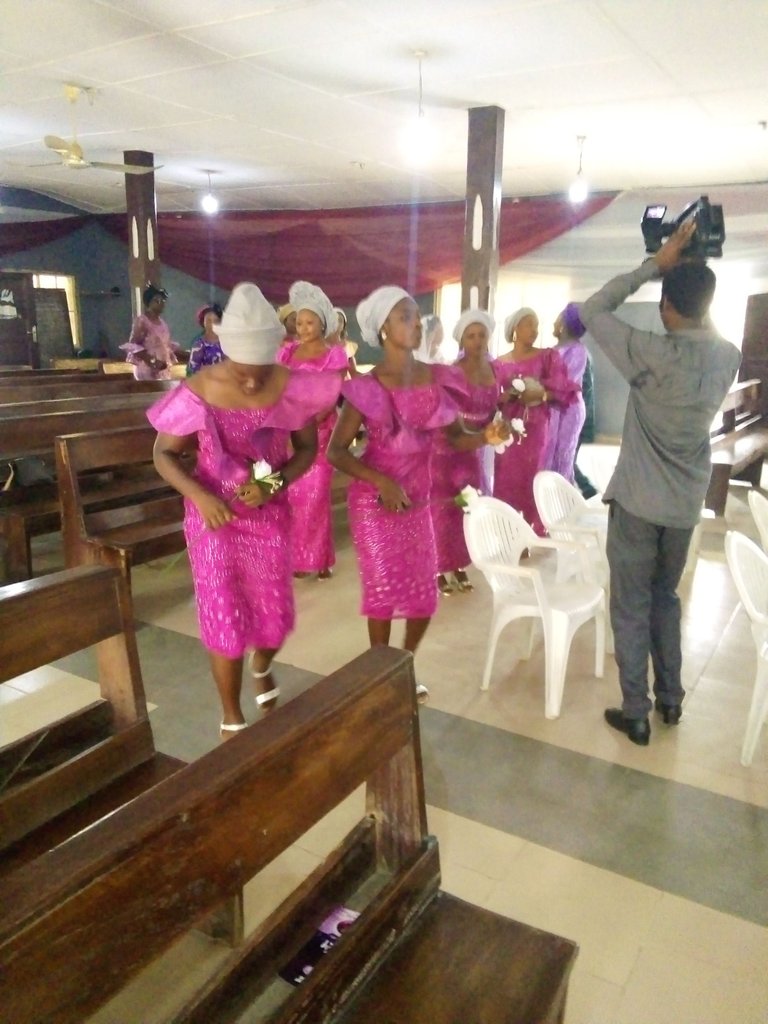 I didn't fail to take pictures of the bride while she came in with her Entourage.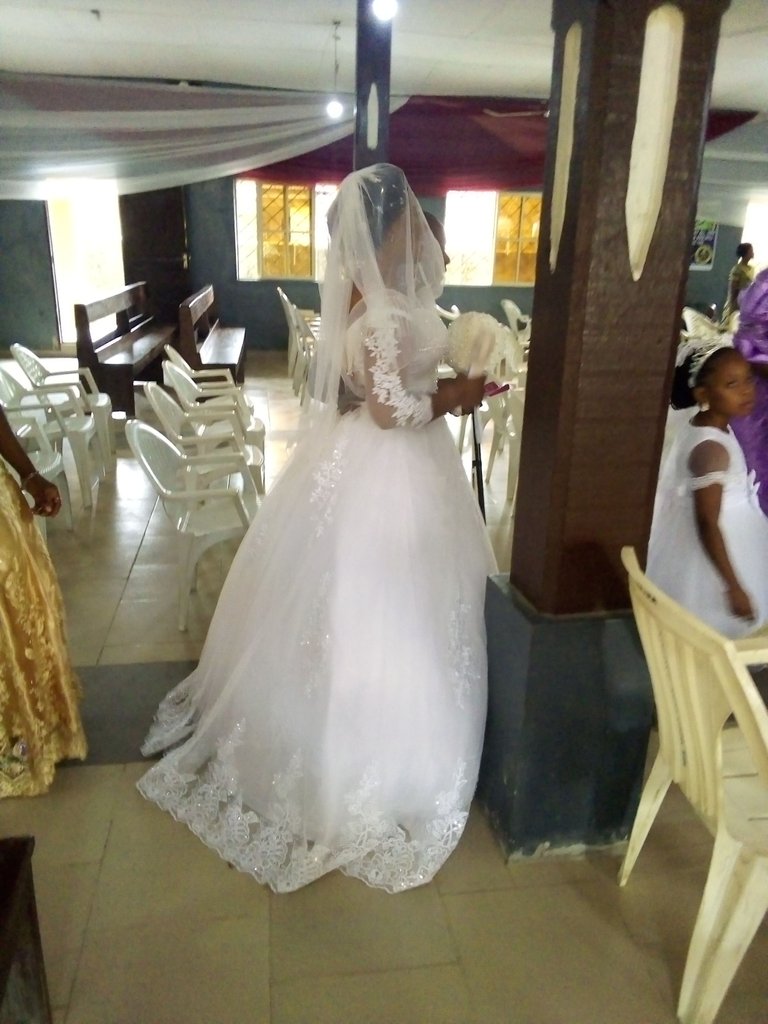 As you can see, the, little bride, maid of honor and bridal train ushered her in dancing with her.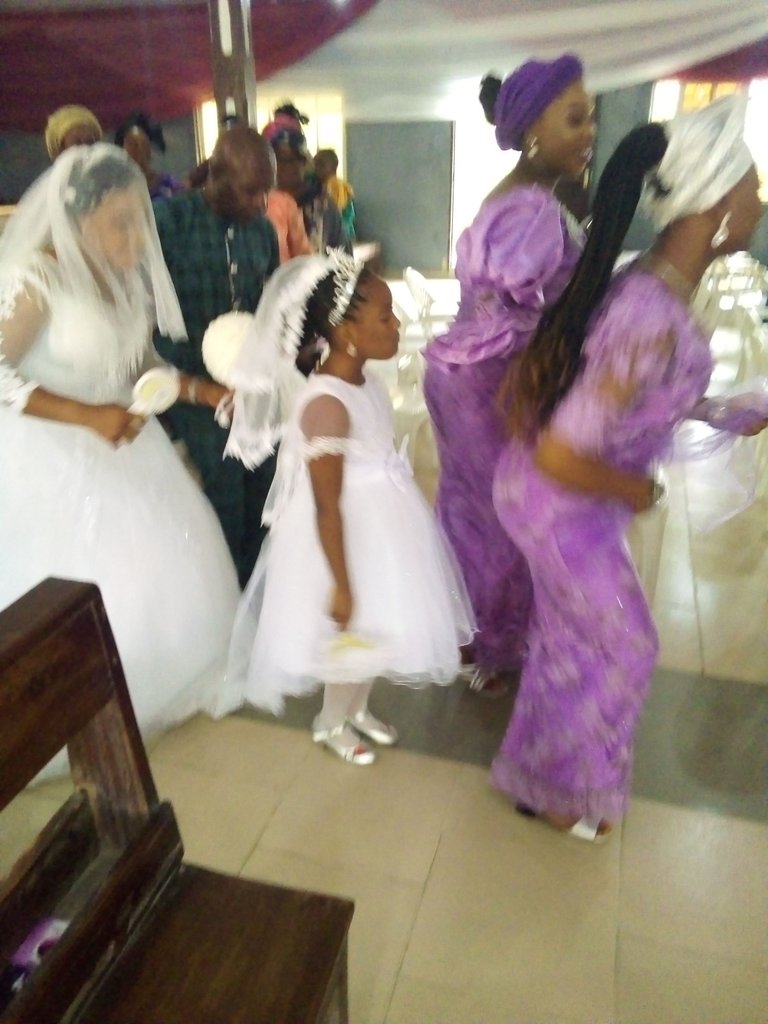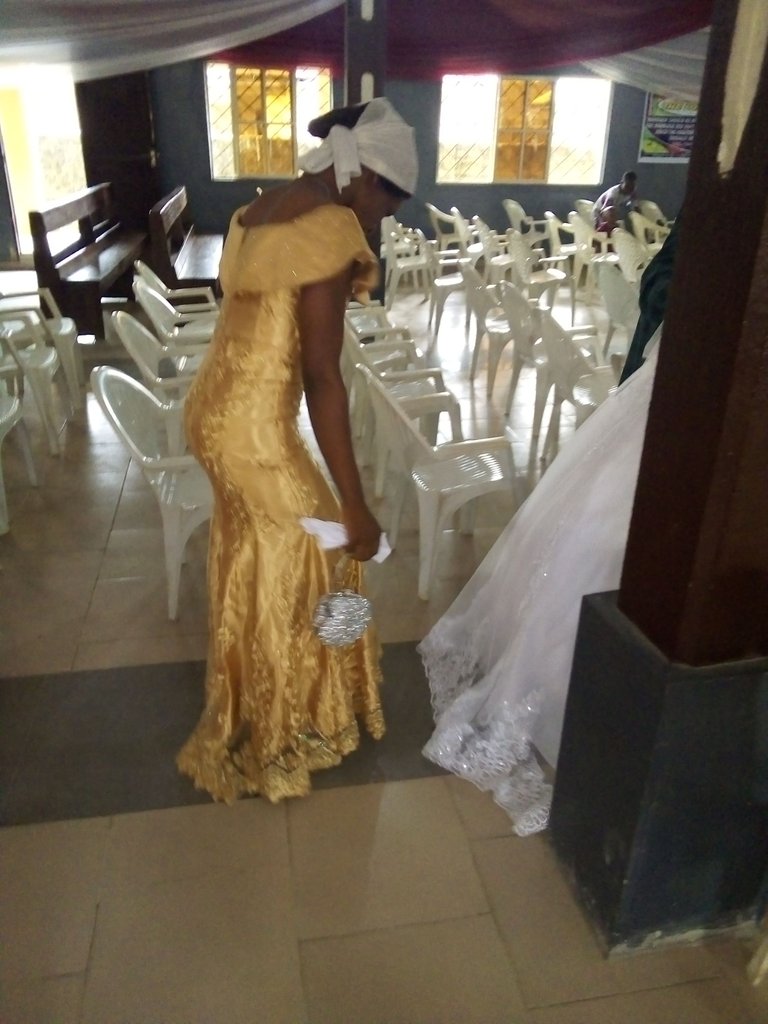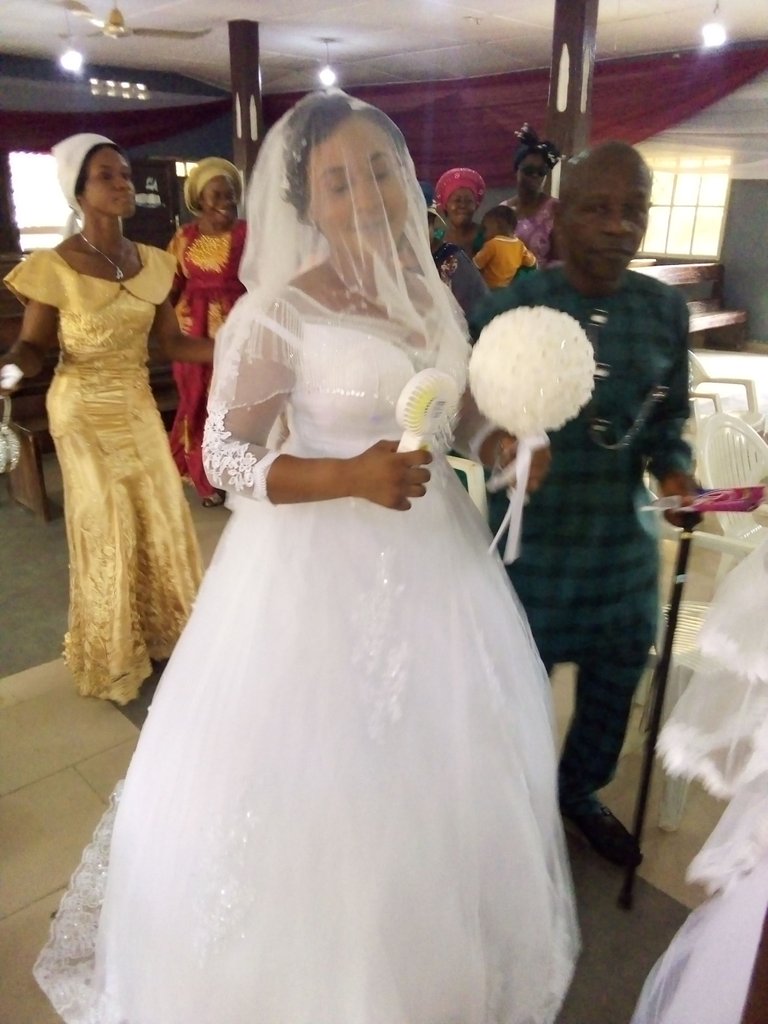 She can smile when😘😘😘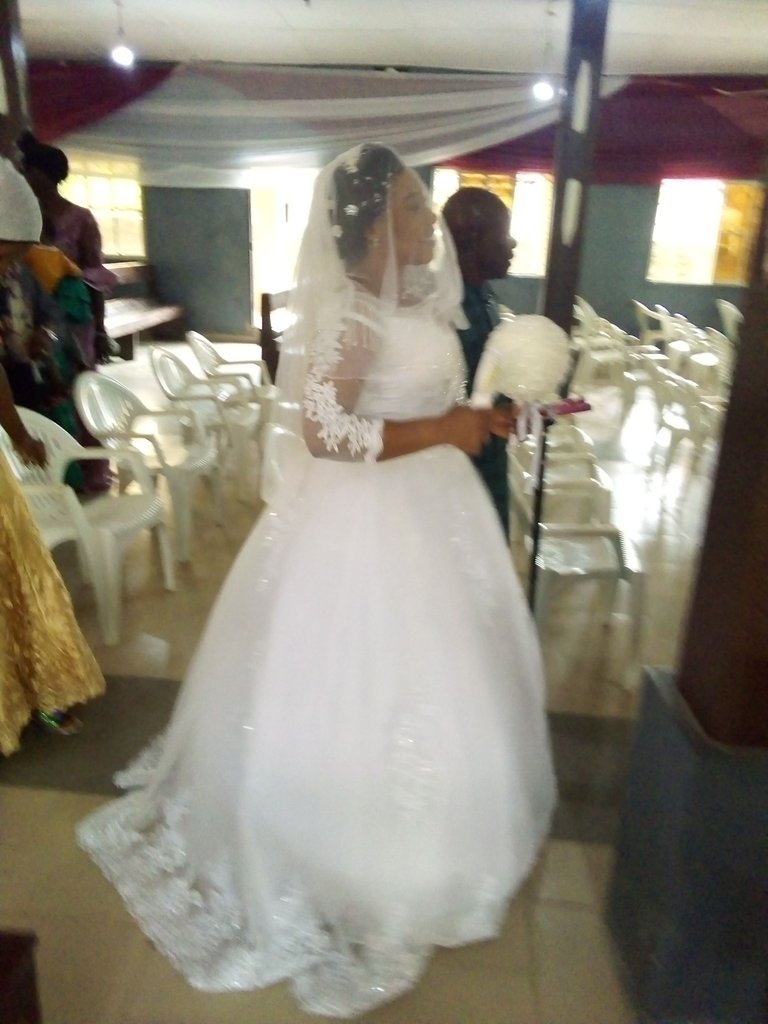 Everything was done successfully and there were enough food and drinks for everyone.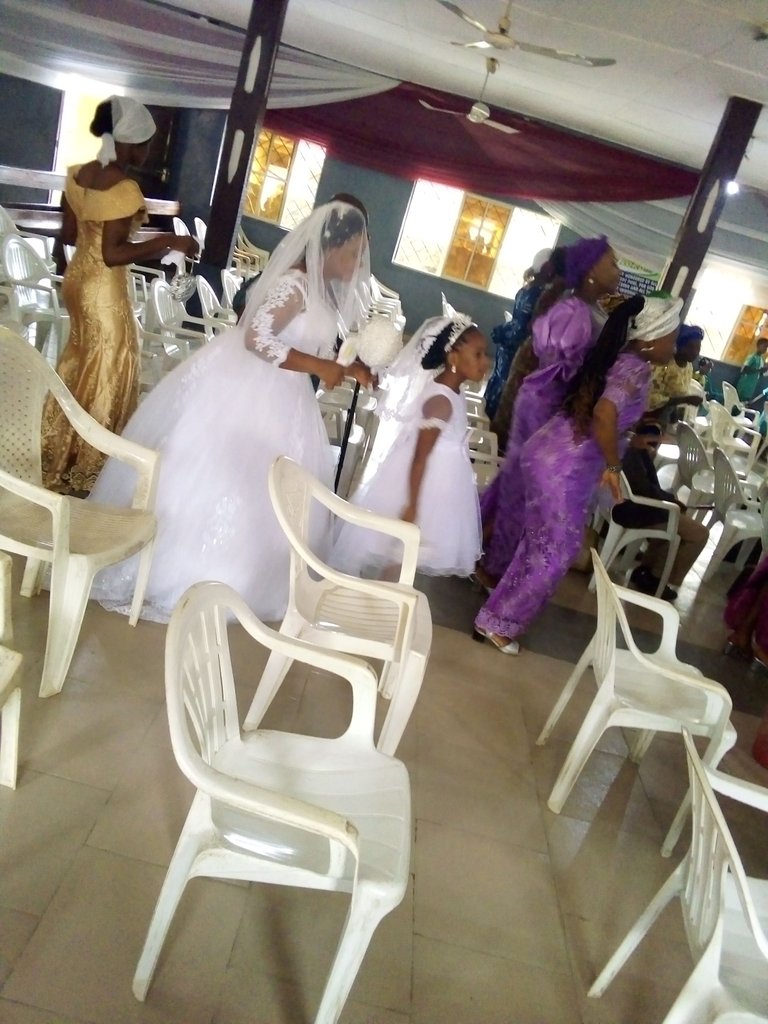 It was successful and all to the glory of God. God has already blessed their marriage.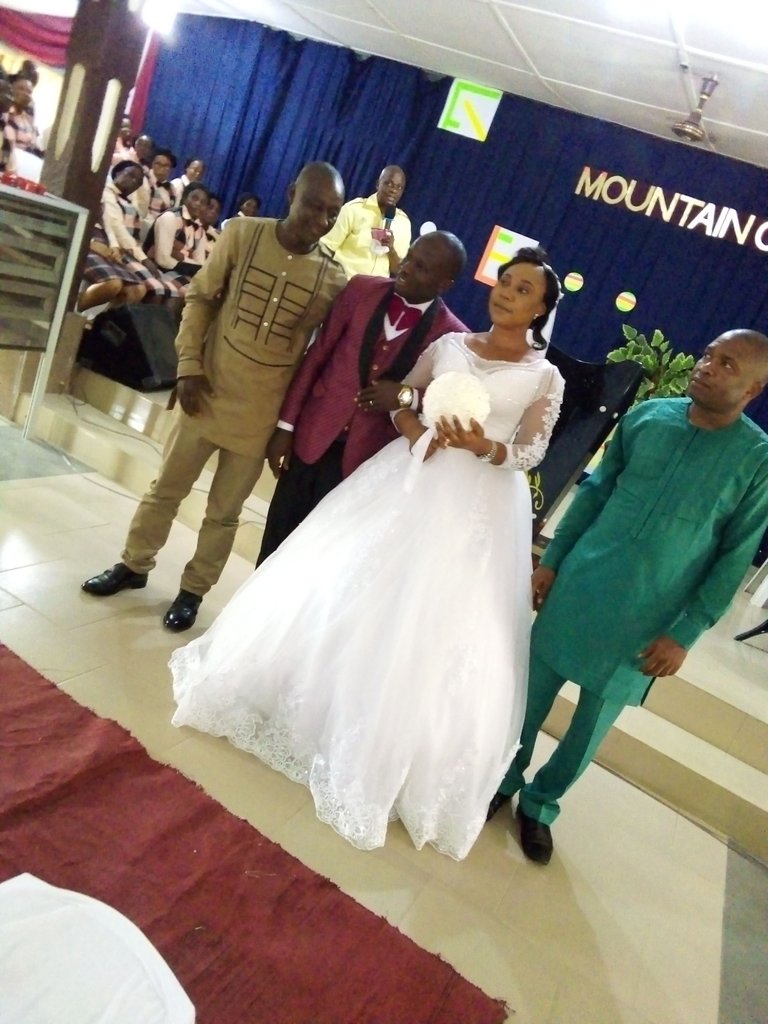 I wish them a happy marriage and many fruits of the womb. Blessings and all good things shall be theirs.
Former Brother Philip Sunday Akpan and Sister Idaraobong Malachy Edward
Now;
Mr and Mrs, Philip Sunday Akpan
The tear rubber couple in town.
💃💃💃
---
---