THE SELF-PITY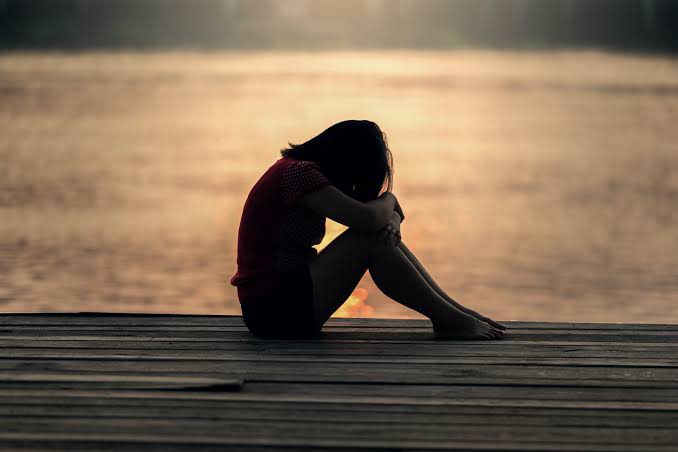 Picture credit
We as a whole encounter minutes where we feel like the world is against us some way or another. Once in a while that feeling waits for quite a while, different occasions it hits us like a tempest, just to pass a short second later.
Despite the fact that we can't generally appear to follow what's making us feel that way, now and then, we can: We may be falling behind busy working; our connections may appear to be delicate, leaving us feeling befuddled; we may worry about the concern of the issues of our family, causing us to feel baffled; we probably won't get sufficient exercise in, so we stress over our wellbeing; lamentable occasions from our past may continue to frequent our present; maybe we continue to give some unacceptable individuals access to our lives which makes us question our judgment.
Furthermore, on top of the entirety of that, you continue to hit your toe against that darn foot stool, and the eggs smell odd earlier today. As, we're left asking why all that is by all accounts going easily for other people, while for us, it isn't.
I thought I had pursued the life-that-consistently goes-easily without any issues. I'd like a discount, please.
Self-pity—characterized so smoothly by past Oxford dictionary as " unnecessary, self-consumed despondency over one's inconveniences." Not exceptionally attractive, right? Profoundly ugly, which I believe is one reason why we don't care for discussing it.
Nobody needs to perceive nor concede to themselves or to any other individual that they'll every so often twist up in bed, feeling profoundly upset for themselves. Presently, why even trouble having this discussion?
Other than the delight I find in handling to some degree awkward subjects like this one, I believe it's critical to reveal some insight into it so we can figure out how to perceive this conduct both in ourselves and in others, since I know from individual experience how damaging self-pity can be, and I will share somewhat of an individual story on that.
This discussion isn't an endeavor to address despondency or some other psychological sickness; I'm essentially going to share my musings on an intermittent self-pity that a great many people insight sooner or later, in view of my encounters and what I've perused on this point.
I will utilize the words "feeling frustrated about yourself" and "self-pity" and "casualty mindset" to some degree conversely. Furthermore, my utilization of the word casualty won't mean a genuine survivor of any kind but instead an individual who receives a casualty mindset; those are two separate things. Being a casualty doesn't mean you have a casualty mindset and having a casualty attitude doesn't mean you're a casualty.
"Self-pity is effectively the most dangerous of the non-drug opiates; it is addictive, gives transient joy and isolates the casualty from the real world." – John Gardner Self-pity may appear to be unique for various individuals.
I like to put it on a range: toward one side is simply the individual who enjoys their pity, I consider that individual the performance pity party host or SPP. This individual doesn't attempt to include nor influence any other individual; there's no need for consideration or compassion from others. It's all in their mind and they'd prefer for it to remain as such.
On the opposite end, we have the individual who evokes pity from others, I consider them the welcome pity party host or IPP. They will utilize self-pity as an instrument to cause others give them consideration and to feel frustrated about them. They need to blame others for assuming liability for them and deal with them.
They search out the sympathy they ought to be giving themselves. It sounds manipulative in light of the fact that it is, if it's purposeful. Notwithstanding where we wind up on the range, as we enjoy self-pity, we enter a condition of being totally self-retained. It's the point at which we see ourselves, or depict ourselves to be, defenseless, miserable, and crushed.
It's the point at which our enduring is all we think and care about, such a lot of that we become negligent of that of people around us. Instances of things we may think or say are, "they lucked out, I didn't", "they have it so natural, I have it so hard", "it's so uncalled for" and "nobody gets me".
We'll make enthusiastic inferences rather than normal ones, for example, "I didn't land the position since I simply suck and I'm intended to be hopeless" rather than something as "I didn't land the position since they discovered somebody who was more appropriate, and that is OK. I'll continue to look."
Presently, while we toss pity-parties for various reasons, I'd prefer to discuss three potential ones, beginning with:
I. Personality
"I don't need it to end, thus, "as each specialist knows, the inner self doesn't need a finish to its "issues" since they are essential for its character. On the off chance that nobody will tune in to my pitiful story, I can advise it to myself in my mind, again and again, and feel frustrated about myself, thus have a way of life as somebody who is being dealt with unreasonably by life or others, destiny or God.
It characterizes my self-picture, makes me into somebody, and that is the only thing that is important to the ego."―Eckhart Tolle
We could do without "issue free" individuals, in the absence of a superior word to depict individuals who are, or if nothing else appear to be, liberated from inconveniences and difficulties.
We may even despise them for it.
Numerous individuals dread mixing into the majority, we need to have a story worth telling, and stories like that regularly involve some sort of torment. It sells.
Sells from a strict perspective, yet it causes us to appear to be seriously fascinating when we're out there on the planet in light of the fact that an individual who appears as though a casualty is viewed as deserving of consideration, solace, and care, not at all like somebody who has it simple or appears to have it simple.
Presently here and there, we clutch our self-slanted casualty story, not on the grounds that we look for solace from others, but since we dread what we'll be left with on the off chance that we let go of it.
Without all the dramatization, grumbling, and issues, who will I be? We as a whole say we need harmony and peacefulness yet do we truly, or is important for us apprehensive life will be exhausting and unsatisfying?
II. To keep away from moral duty and activity
This is the place where we get into my own story. Along these lines, quite a long time ago, a pity party hurler was a major piece of my life. This individual had made this story for themselves where everything awful in their life was to be faulted on another person, on the condition, or on life itself.
They had taken the front seat of their own life and thus let go of any close to home responsibility. They had the mentality of "All things considered, the explanation my life is how it is that I have misfortune and life just never works out in support of myself."
Thus, I was caused to feel like I expected to help them improve their circumstance, however my proposal to help was met with opposition and void guarantees.
They were facilitating a welcome pity gathering and I went to in light of the fact that I didn't know better at that point. However, honestly, the pity party isn't over until the host says it is. You, as the visitor, are feeble. Thus, I took in a significant exercise, to never take it upon me to help out somebody who would really not like to be helped.
III. Self-pity as a safeguard system
At the point when we enjoy self-pity, we acquire a feeling of authority over our enduring which can be ameliorating. Passing judgment on ourselves first before another person finds the opportunity can cause us to feel shielded from the rest of the world and set us up for any agony that we may come to confront.
It's having a demeanor of "In case I'm as of now at the base, nobody else or nothing else can put me there" or "No doubt, I definitely know I'm a failure, so you revealing to me that doesn't bother me."
Presently, you might be tuning in to this reasoning "indeed, I do have torment, I do confront difficulties, am I not permitted to feel it or discussion about it? Is it not substantial? Will individuals believe I'm facilitating a pity gathering?"
Obviously, we can open up about our feelings with others, having the option to do that is a critical piece of any relationship. However, I believe it's acceptable to now and again sincerely question your aim.
Presently, this is the place where I need to address self-empathy, which is an entire theme all alone, a unimaginably significant one:
In contrast to pity, with self-sympathy we don't turn out to be totally invested in our issues, but instead, we welcome a more adjusted, target perspective on the circumstance.
We meet our feelings with graciousness, very much like how we'd react to somebody we care about. We'd keep our hearts open and broaden solace and care. We assume liability for ourselves instead of surrendering that duty by forsaking ourselves or expecting another person to assume liability for us.
Maybe than having a disposition of "The world is against me and I'm being rebuffed", to rather think something like "I'm not being rebuffed, everybody goes through difficulty.
I'm in good company and I'll overcome this." Ideally, this is the manner by which our default, go-to mentality would be. Be that as it may, we shouldn't be too hard on ourselves, on the grounds that all things considered, people do have a pessimism predisposition, and having a paper-ideal reaction in everything circumstances can be troublesome
---
Posted via proofofbrain.io
---
---