Power Of The Spoken Word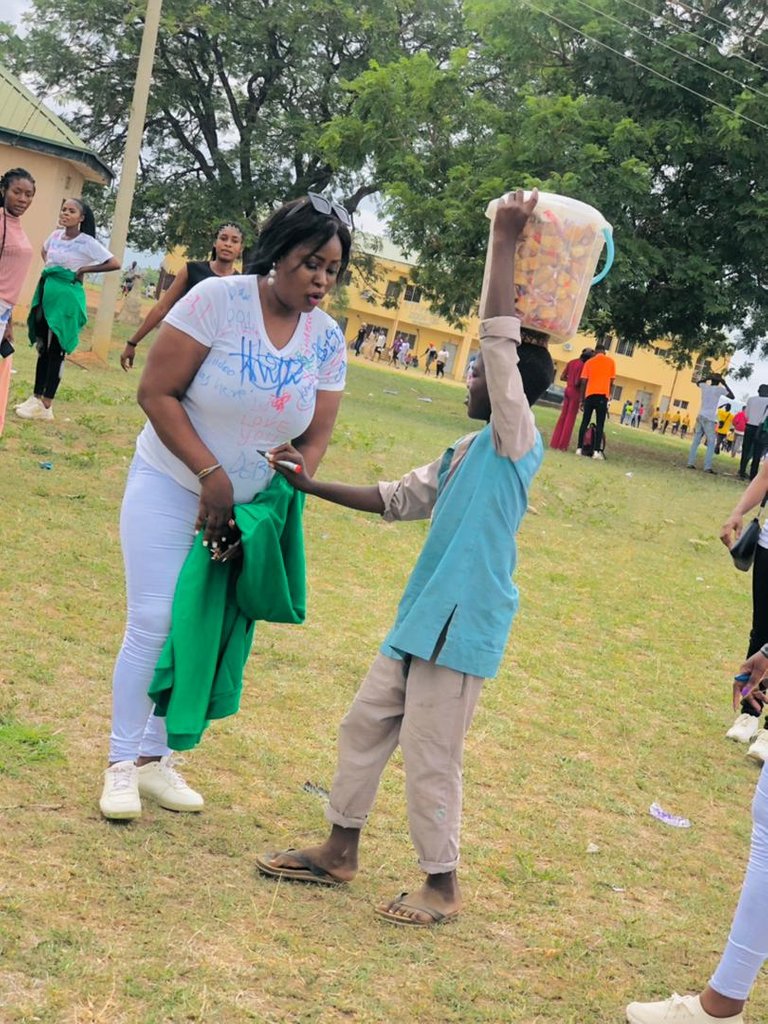 The day I graduated,this boy seen above wrote on my cloth that one day,I will also sign out. Meaning,he will also go to school and graduate. that's the power of spoken word
Words are formidable, powerful and ever living. Words don't die, and there is no distance in words. It travels faster with the winds or air, and unless a man does not breath the air, that he may not be affected by spoken word.
The boy Hocking is saying a positive words to his life because he is aspiring to be a graduate someday in such an atmosphere of excitement.
Let's endeavor to always say a positive words to our lives regardless of the situation because there is power in those positive words you are saying to yourself .
Which also brought me to this true life story
Many years ago, I was working as a clerk after my Secondary School and no money to further immediately in an indigenous company in my town. Sometime letter a man joined the company in the status of senior staff. Before long,the rumor mills went ago with how he got back to the country after many years of sojourn in America. He letter confirmed this story himself.
According to him,he has lived in America for about fifteen years and was married with children. His parents letter began to pressurize him to come back to Nigeria. One day,he came back from his office,not knowing what befell him,he carried his briefcase containing some amount of dollars,went to the airport and took the next available flight back to Nigeria. He got Lagos before he knew what befell him he was brought back to Nigeria by the power of spoken words of a fetish priest the parents consulted.
So,I said to myself if the word of a fetish man here in Nigeria can locate and influence the behavior or action of a man abroad, then you can see the potency of words.
---
---