It is spreading fast, Deer....

33 Percent of all deer are infected.
You better watch out, you better not touch, you better stay away, i am telling you why, Omicron is infecting the deer.
It well get you when you rutting
It will get you where every you roam
It knows if you have been fornicating
It knows if you have been bad
It knows if you socially distant, so be distant for goodness sake.
A post with the full text of the article--->https://ecency.com/hive-154369/@marshmellowman/oh-dear-the-deer-are
Read the article here: (likely will get scrubbed)
www dot timescolonist.com/local-news/deer-found-to-be-infected-with-covid-19-in-quebec-no-cases-so-far-in-bc-4820208
---
Our daily Quote:
"The study found 33 per cent of all deer tested positive, suggesting the white-tailed deer may be a reservoir for the virus to continually circulate. The findings raised concerns that new strains of the virus could emerge that pose a threat to wildlife and possibly humans."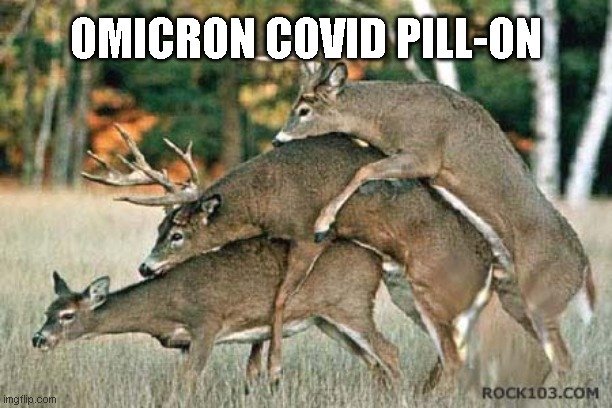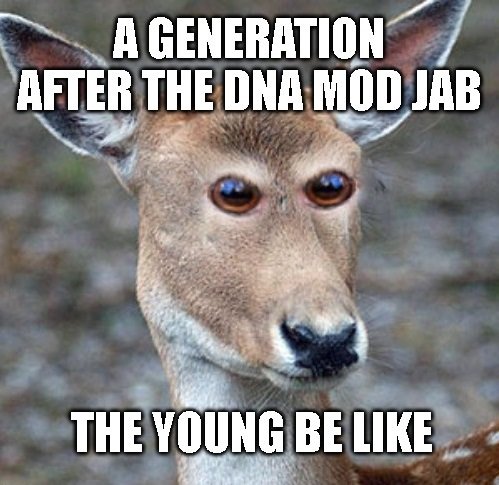 This Just In::---> another deer has been found dead form "dying with covAids" Very tragic that this has happened but deer need to ware a mask and tax a jab for them to be safe. Or this is what happens.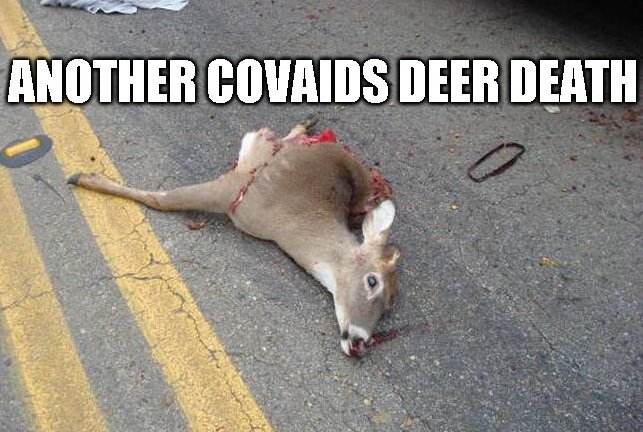 Hope you had a laugh at the insanity of the government. Not worth what they extort but hey, it is better then a kick in the teeth.
Edicts are Not laws.
Universal law trumps all laws of all lands from all persons.
You gain freedom when you realize you must consent to be ruled over.
---
---