First 10k of the year - Evening Run
I just finished a 10.806km running that lasted about 0hh:48mm:30ss !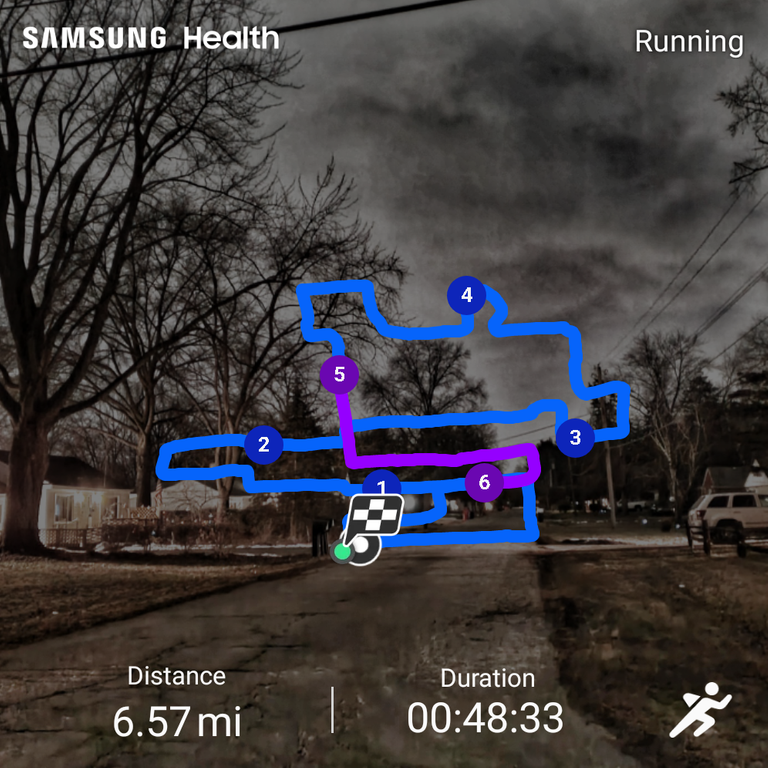 We had a nice sunny day but as usual I ended un going for a run at night, so it doesn't matter much. Temperature was around -9 degrees Celsius, which is fine with a couple layers like I mentioned already. And finally, my watch recorded the run accurately, not sure what I did differently though. Maybe just the clearer sky, who knows? So, we'll see next time. I know it should not, but it does help me to get correct updates every mile with accurate pace. Combined with how my body feels, it gives me an indication if I should keep similar pace, slow down or speed up a bit. Today's run was quite steady, except a dip during the fifth mile, not sure what happened, I didn't notice I slowed down. Anyways, after the first couple of miles, I was sure the GPS was working fine this time, and decided to run a bit further East, so that in the end I would reach 10k at least. And the pace was pretty good too, under 46 minutes for 10k, and 7:13 min/mile overall, that's better than the last few weeks.
About halfway, it started to snow a little. With that cold, it was of course light fluffy snowflakes, not enough to cause any sort of accumulation unfortunately, but it's still nice. I haven't seen a single deer or squirrels since I am back running in the neighborhood, I hope they can find shelter.
I felt pretty good during the run, but about 2 miles from the end, I started to feel a pinch in my right quad. It's gone now, but I still ought to monitor it. In my experience, quad injuries are not as bad as hamstrings, but they still can be long to heal.
No running this Saturday, as some light hiking is in the plan. But I hope I can put in a few more miles this Sunday.
Till then, keep Exhausting!
Check out some detailed info at my EXHAUST page
Join me in testing out EXHAUST!
---
---