Evening Run
I just finished a 13.614km running that lasted about 1hh:2mm:38ss !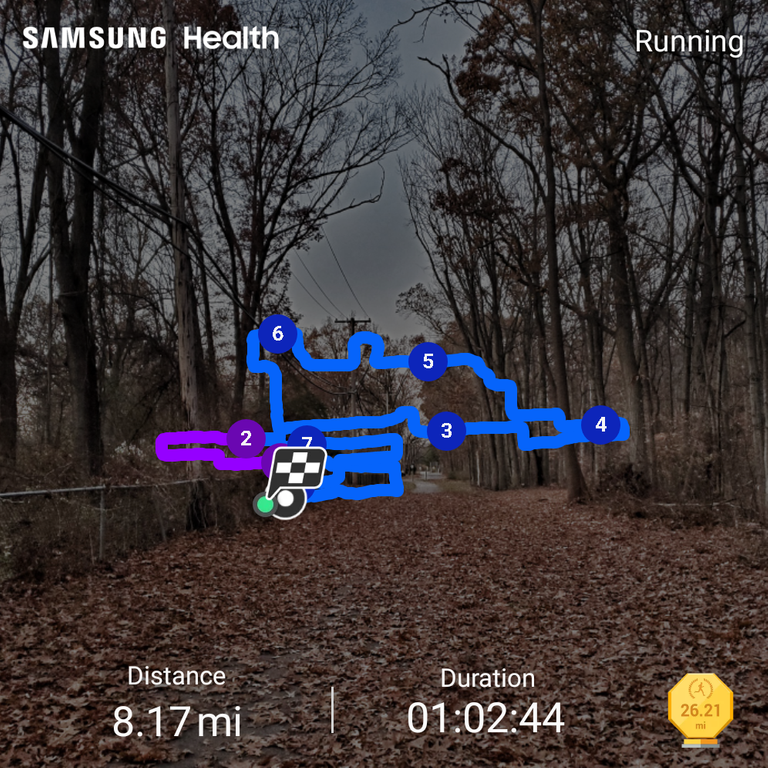 Definitely slower than my recent runs, but today was all about distance, and it is indeed my longest run in a while. And with a pace under 7:30 min/mile, this is not so slow either. I'm also happy that after the first mile, the pace stayed fairly uniform the whole way. One thing that bothers me is the high heart rate. As usual, it's almost the entire time above 165bpm. According to most literature, it should stay there only a few minutes, but not sustained the entire run. The accuracy of my watch HRM can be questioned of course, but in the past I tried comparing it with a chest HRM, and it wasn't that far off.
The temperature was at least 10 degrees warmer that it has been the past few days. I forgot that when I started with my running jacket. Clearly the supposedly breathable membrane shell doesn't breathe enough! It was quickly like a sauna for my upper body. With all the water lost, I should have weighed myself just after the run to pretend I lost weight... Maybe the warmer weather explains the presence of lots of deer again tonight, I was surprised I hadn't seen any in the last couple of runs. No other wildlife to report.
This run brings my total to 101km for November. I would be disappointed if I can't reach 120km. Plus with the couple invites over the long week end, with most likely plenty of eating, and even more drinking, I need to burn a few extra calories. So, we'll see how much running (and biking maybe) I can squeeze in.
Till then, keep Exhausting!
Check out some detailed info at my EXHAUST page
Join me in testing out EXHAUST!
---
---