Much better weather - Evening Run
I just finished a 9.432km running that lasted about 0hh:42mm:37ss !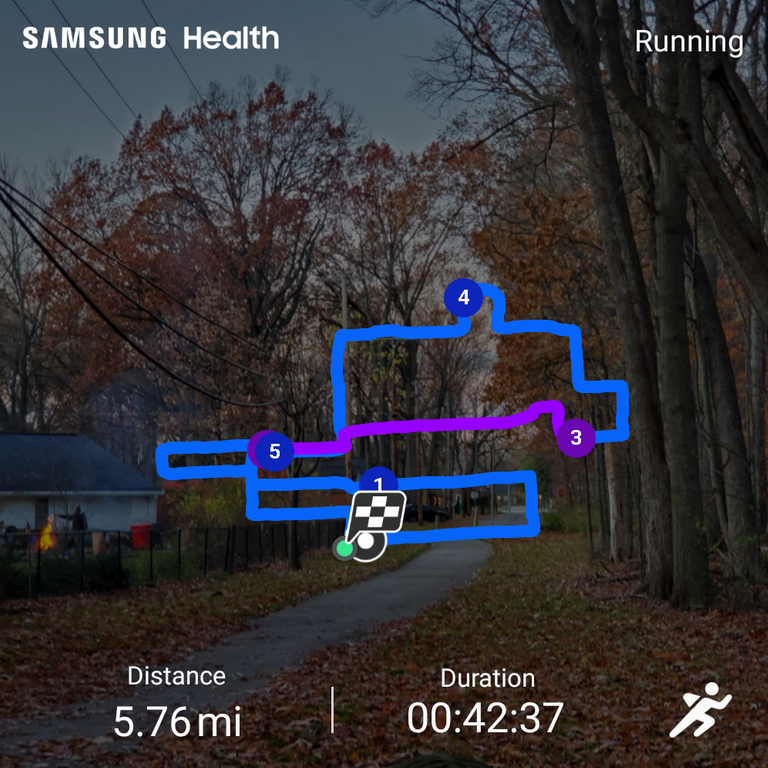 After that run in the rain and wind yesterday, I wanted to take advantage of that very clear and crisp night for another run. It was colder of course, a couple degrees below freezing, but as I repeat often, I like the cold. I quickly planned a route around 10k, with hopes to keep my pace under 7:20 min/mile. Turns out it was a little bit under 6 miles, missing half a kilometer to reach 10. That's not bad. And the average pace at 7:16 min/mile was exactly where I was hoping to be, so it's another good run.
Really nothing special about that run otherwise. No wildlife that I could notice, I didn't get almost run over by any cars, I didn't fall and everything just went smoothly. If it wasn't for the bright Moon and all the stars in the clear sky, almost a boring run 😉
As often, not sure of the running/biking plan for the next few days. But with already 88km run this month, I should be able to reach a decent mileage if I can keep my 'run at least every other day' usual frequency.
Till then, keep Exhausting!
Check out some detailed info at my EXHAUST page
Join me in testing out EXHAUST!
---
---