Another Night Run
I just finished a 8.584km running that lasted about 0hh:39mm:57ss !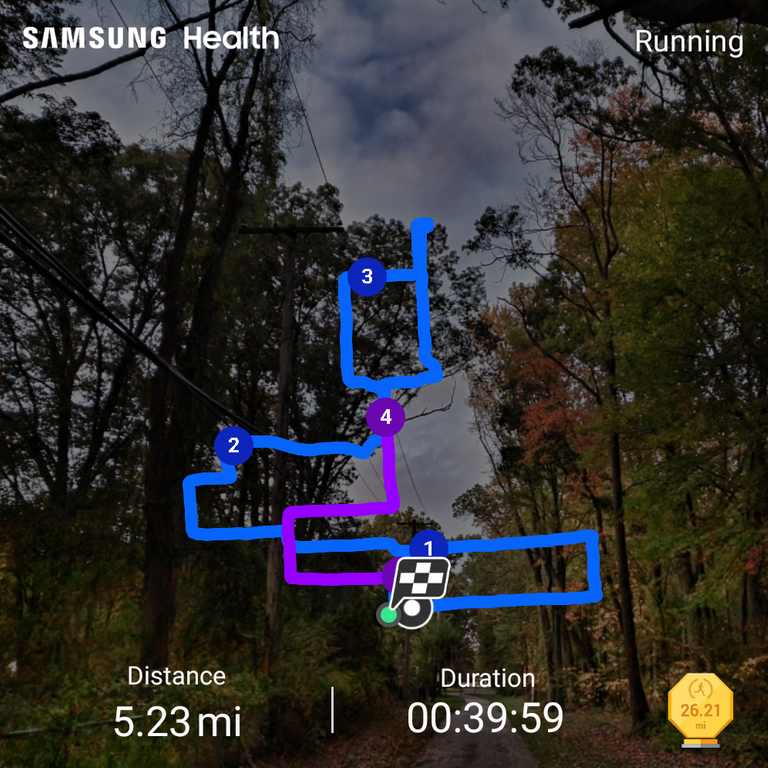 Between yard work, hiking and home improvement work, I was pretty active the past few days, but I hadn't run since last Thursday. All the rain we had recently also didn't help, but it should not be an excuse. Anyways, sometime after 9pm, I finally decided to get out and run. Definitely chilly around 45F (or 7 degrees Celsius), but no rain. I broke out the gloves for the first time since last winter. I don't mind running in snow with just shorts and t-shirt, but I need gloves!
Decent run overall, a little bit over 5 miles, with a 7:29 min/mile average pace. And I'm glad I was able to keep the pace somewhat consistent throughout the run. I didn't push myself to exhaustion though, because that wasn't the idea today, so hopefully I can increase my speed a bit during the next run.
Unlike last run, plenty of deer out there today. It's always cool to see just their two eyes illuminated by my headlamp. When they're close to the path and don't seem to move, it's a bit scary though.
That's about 88km this month, I probably will not reach 120km, as I was hoping, but I should get over 100km. We'll see when the next run happens. Till then, keep Exhausting!
Check out some detailed info at my EXHAUST page
Join me in testing out EXHAUST!
---
---