Century complete for September - Evening Run
I just finished a 7.876km running that lasted about 0hh:34mm:57ss !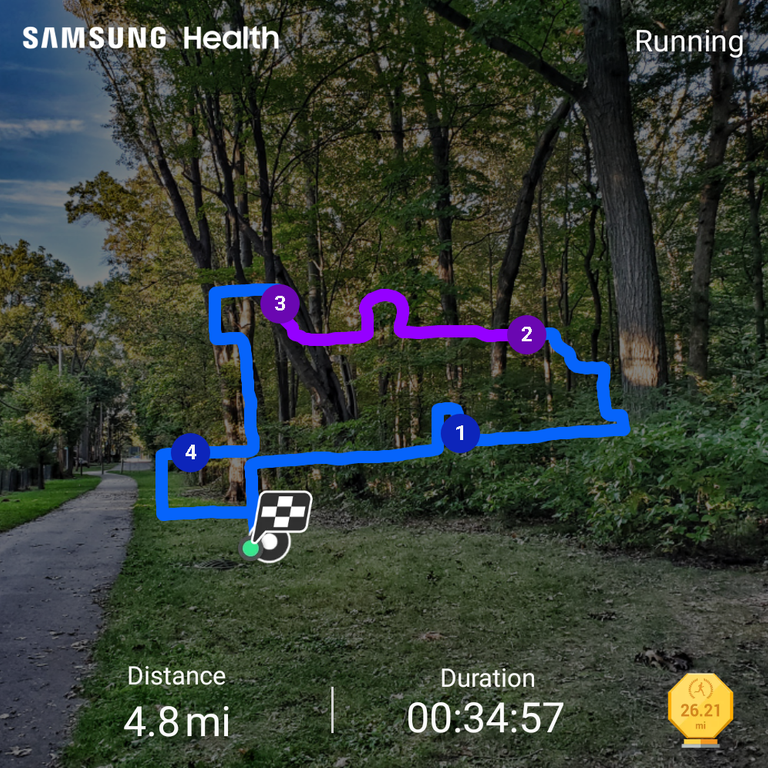 Legs were a bit sore from yesterday run, but I did feel more energetic and motivated. As usual, after I was done with everything else, I started my run just before nightfall. A little shorter than yesterday with just under 5 miles, but significantly faster, at 7:08 min/mile average pace. Like I said several times, I'm hoping to consistently drop under 7 min/mile, but that's close enough for today. Even with the bad start of the week I had, my training seems to still be somewhat on track.
Like mentioned yesterday, I only needed 6 more kilometers to reach 100 for September, so mission accomplished! Of course, this is below the volume that I'm hoping to reach every month, but better than last month. And hopefully it can get me some kind of momentum for October. The weather is also better for me in October, so that could help too. I will probably rest tomorrow though, and we will see about this week end.
Till then, keep Exhausting!
Check out some detailed info at my EXHAUST page
Join me in testing out EXHAUST!
---
---