My first parkrun - Morning Run
I just finished a 4.928km running that lasted about 0hh:23mm:25ss !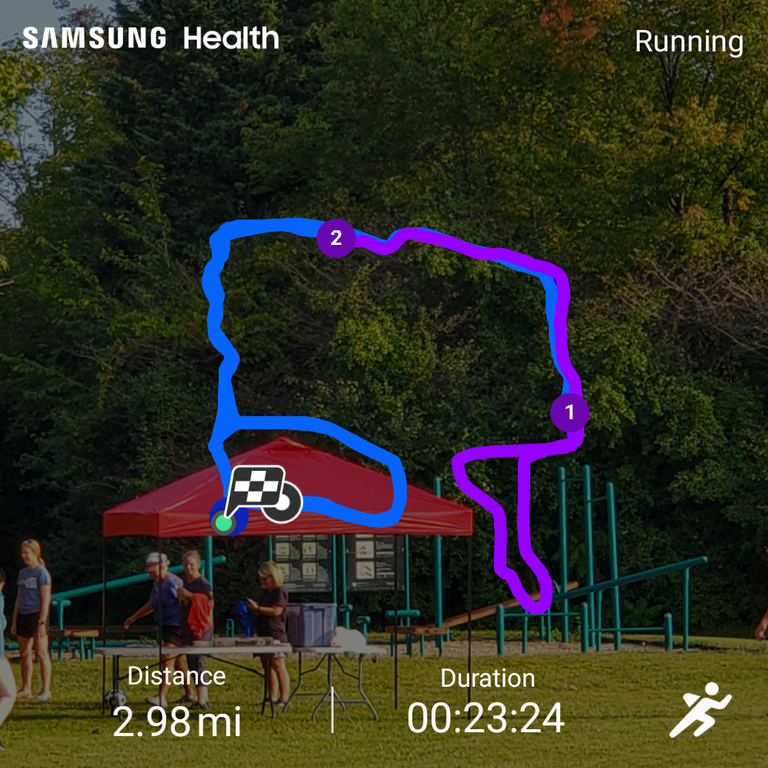 After hearing about parkrun several times here from other runners, I checked it out. And even if it's not as popular in the US, as it is in UK, there 's one close by, just about 15 minutes drive from my house. If I run it again, I may even be able to bike there. This morning, for the first time, I managed to get up in time and join this 5k run. That was pretty cool, about 50 people running it, from all ages, and all speeds, some running, some walking, some doing a bit of both. And the park is pretty nice too, I had my dogs in the car, and we went for a long walk afterwards.
The run itself is mostly on grass, along the forest and the various sports fields. I was almost late for the 8am start, but as a first timer, I had to give my name and all. I ended up starting at least 30 seconds after the main group, so my official time 24min15 is not that impressive. That's also why my first mile was pretty slow, as the narrow path didn't really allow passing other runners. I picked the pace up in the second mile, and finally slowed down a bit in the last one. Not a bad run, but not really fast compared to my recent runs. No big deal, it was really just to check out how parkrun was. I'll probably join a few more times, especially when they push the start one hour in 2 weeks. Running in the morning is just not usual for me, 9am sounds a bit more doable. And if I run it a few times, maybe I'll volunteer too, we'll see.
The plan now is for some biking this afternoon, and hopefully another run tomorrow, for an active week end. Till then, keep Exhausting!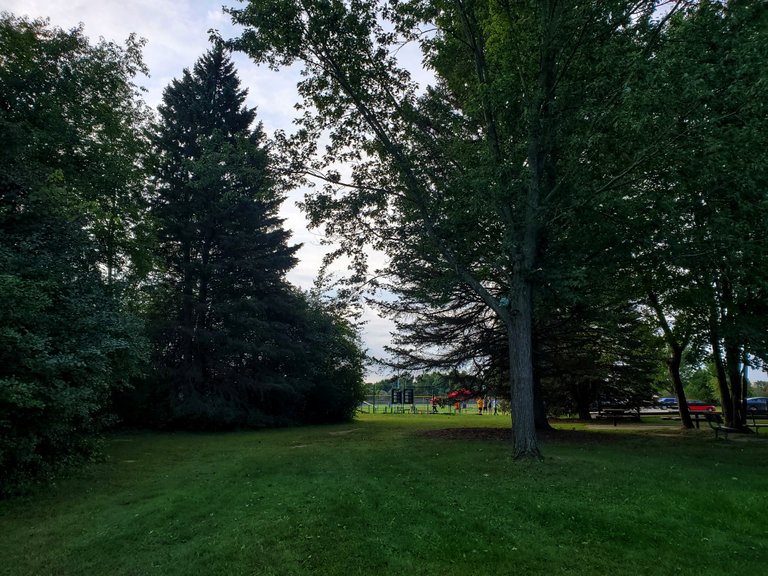 Check out some detailed info at my EXHAUST page
Join me in testing out EXHAUST!
---
---