Between the drops - Evening Run
I just finished a 6.976km running that lasted about 0hh:32mm:36ss !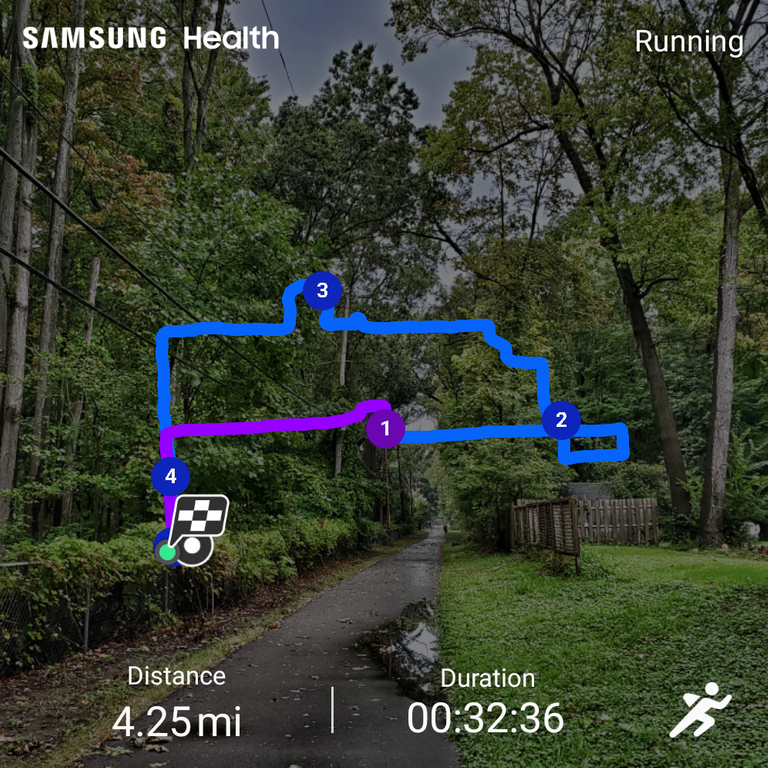 I used one of the breaks in the weather today to go for a run. It was needed to keep my 'run at least every other day' streak alive. But legs were really tired today. I'm sure the muggy weather played a big part in that. Even just after one of the storms, it was over 84F (or 29 degrees Celsius) and close to 95% humidity! So, I quickly knew it would not be a really long run, nor very fast. In the end, about 7km at a 7:31 min/mile is still reasonable. After about two miles, my pace already reduced significantly, and I'm actually glad I could add 2 more miles not too slow. Actually, I was planning to add more, to reach about 5 miles, but I felt the first drops of yet another rain storm, and decided to cut the run short. I don't mind running in light rain, but that was a full blown storm rolling in, with lightning and all. That's also the reason I stayed on the same local streets I've been running often lately, just so I could quickly run back home if needed.
As I was struggling a bit more than usual, I was really focused on my running and didn't pay much attention to wildlife. So except for a few deer as usual, I am not sure what else was out there today. Just like most everybody, they were probably hiding from the storms anyways.
Temperatures are supposed to drop at least 10 degrees tomorrow and the next couple of days, so it should be much more pleasant. Let's see when I can get some time for the next run. Till then, keep Exhausting!
Check out some detailed info at my EXHAUST page
Join me in testing out EXHAUST!
---
---