HIVE and SPORTS Power Up Day - July 2021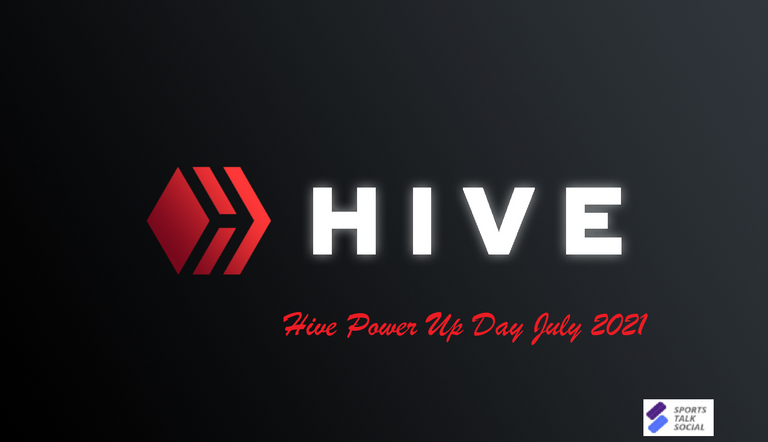 Hey Hivers,
As many of you surely know, we have reached Equilibrium! As far as I can see, HF25 went very smoothly, and some great changes were included. One thing that does not change is Hive Power Up Day #HPUD! Like I mentioned several times, the Satanist in me like 66.666, but when I can power up more, I do of course (Hopefully someday I will be able to gather enough Hive to power up 666HP!). So, for my eighth participation in a row, I went with 123.456HP. That's another Level 3 badge, yay! By the way, repeating myself again, but thanks @hivebuzz for the 3 week delegation.

Not much change in the overall strategy, steady growth for my account this month again. Starting at 1131HP, I finished the month around 1220HP. It's slightly better than last month, due to a couple of big upvotes, visible at the end of the month on the curve below. After the power up, final Hive Power is now at 1343HP. I am hopeful that it will be soon sufficient for my 100% upvote to exceed the dust threshold. Combined with the changes in HF25, that would encourage voting comments.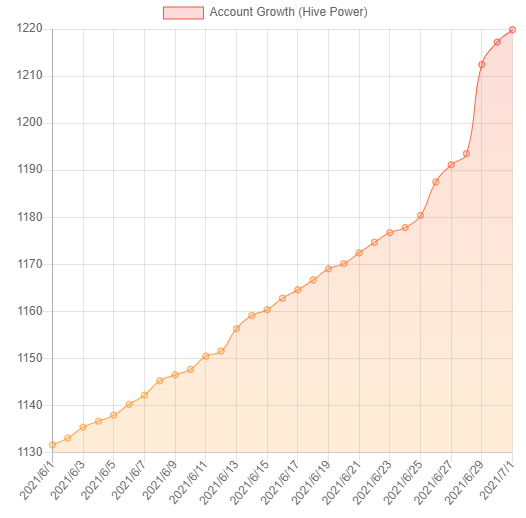 Here's the Hive Power growth since November last year when I started participating in #HPUD. Steady and consistent is really how I would describe it.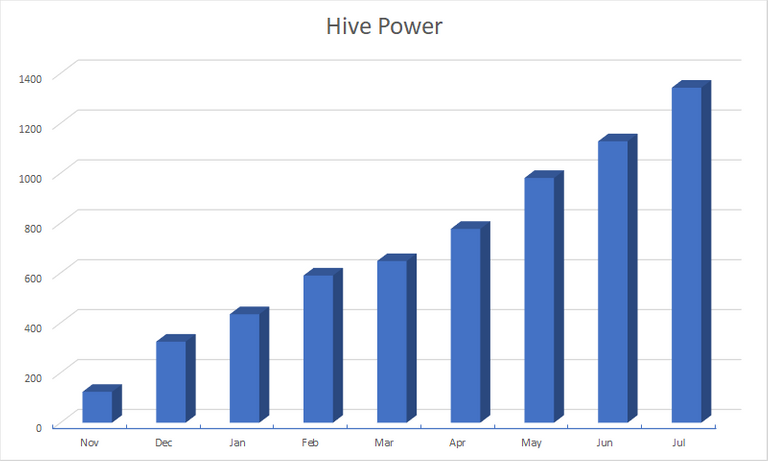 As I've been saying several times, I am also focused on SPORTS token which I also powered up today to bring my total to 2.79M staked. That's an increase of about 468k for this month which is by far my best monthly performance so far. This makes reaching my 3M SPORTS Power target very feasible before my one-year Anniversary on Hive at the end of July.
I also mentioned this earlier: I always power up several other Hive-Engine tokens, but it's a slow process for now and too low to list them. I need to think about setting targets for them, it tends to help.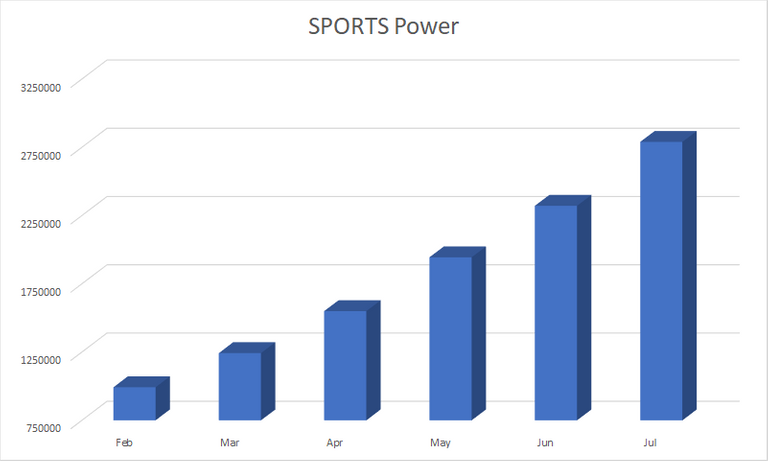 Overall, this was one of my best months, particularly with SPORTS. Going forward, let's see how HF25 will affect July performance. I'm confident it will be for the better.
Good luck y'all, onto July now!
Posted Using LeoFinance Beta
---
---